Tension between those with and without electricity in Mdantsane
Illegal connections of shack-dwellers cause power outages for neighbours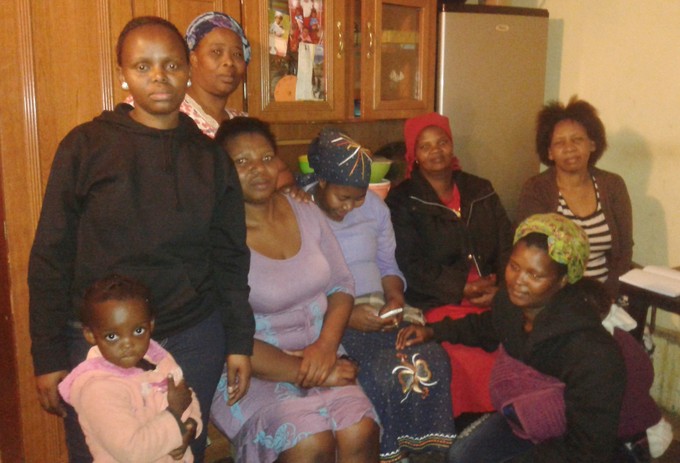 Zandile May says she has been waiting since 2008 for the Buffalo City municipality to bring electricity to the informal settlement where she lives, a place known as Two Roomed, located in Mdantsane NU1.
"When I first arrived there was no illegal connection," says May. "It is not nice not having electricity to tell you the truth."
Residents living in formal homes have electricity connections. However, their neighbours living in shacks do not. And there is growing tension between the two sets of residents, because the people living in shacks use illegal electricity connections which cause power outages for the people living in formal homes.
"We need electricity to cook and bath, and we need electricity because we are tired of taking electricity from the houses because it has inconvenienced them a lot," says May.
Residents in both the informal and formal houses that GroundUp spoke to lay the blame with Ward 12 councillor, Landile Vika (ANC). They accuse him of failing to keep promises to bring legal electricity connections to the shacks. However, Vika says the residents must wait patiently.
Problems for both formal and informal houses
Residents in formal homes told GroundUp that the illegal connections often cause damage because of constant tripping. They also say they sometimes go months without electricity because of the damage caused. However, the residents in formal homes realise that the best solution to their problems is for those living in shacks to be properly connected.
"Ever since I came to stay here three years ago there has been no electricity connection for informal settlements so they have been having a difficult life. We have approached the councillor on many different occasions about this serious issue since March," says Asange Ngxatheleni, who lives in a formal house.
Residents complain that Vika always has excuses for the delays.
"We have pleaded with the councillor to come and fix this issue because now we have become enemies with the people living in the informal settlements. We fight with them all the time. Sometimes for the sake of peace we just let them do as they please because they just swear at us if we say anything to them about the electricity," says Ngxatheleni.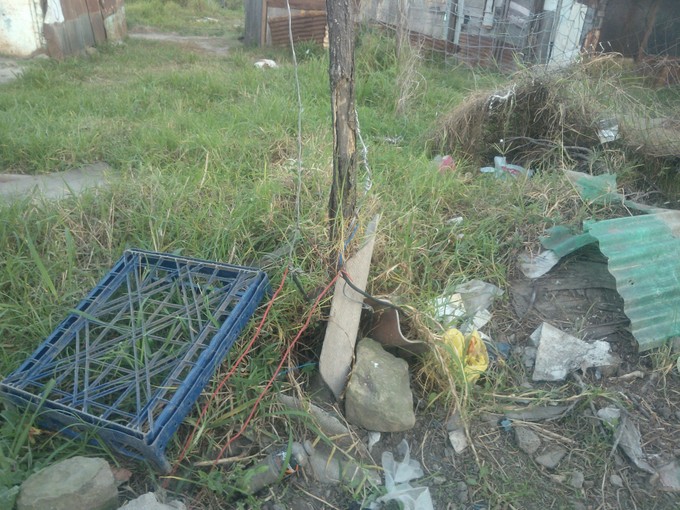 Nosango Mnyamezeli says, "The difficulty we face is that sometimes the electricity just goes off with no warning, and our appliances get damaged. The informal settlement residents are able to overpower us because of numbers. There are only a few of us staying in the houses, while there is a large number of them staying in shacks".
Phila Nkwenkwe, who lives in a shack, said they would gladly appreciate any form of effort from the councillor to show that there is a way forward for his community. "The children get hurt from this illegal connections and some lose their lives even. We have met up with the councillor and he gave us his stories and we have been waiting. Still nothing yet."
Wait patiently
In response, Vika says that there is a system and residents have to wait patiently. He says they are in the final stage (phase three) in the electricity connection process. (Yet GroundUp saw no evidence of electricity boxes, which are usually installed in an earlier phase.)
A new candidate for the ANC, Gwebile Gosani, will be standing for this ward in local elections on 3 August. GroundUp tried to ask him for comment, but he said he was busy putting up election posters.
Electricity is not the only problem facing the informal settlement. Residents speak about sanitation hazards, such as more than a hundred people using one toilet. And regular pipe bursts leaves dirty water running in the gutters.
© 2016 GroundUp.

This article is licensed under a Creative Commons Attribution-NoDerivatives 4.0 International License.
You may republish this article, so long as you credit the authors and GroundUp, and do not change the text. Please include a link back to the original article.