Municipality finally gives councillor office 18 months after being elected
Residents suspect he was treated badly because ANC candidate was not elected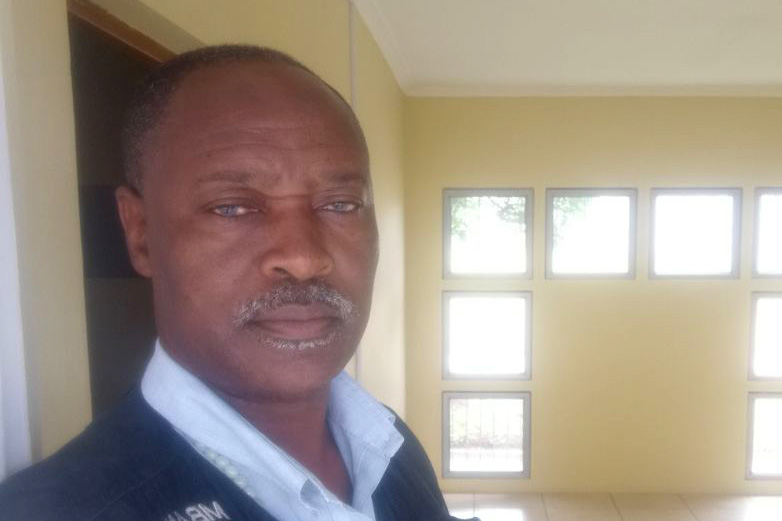 Vusimuzi Mbanjwa finally has an office.
For nearly 18 months since he won his ward in the the August 2016 municipal elections, Mbanjwa has been serving his community from a small space in a container where his fiancée runs an internet cafe business in KwaNdengezi Shopping Centre, Durban.
Mbanjwa stood as an independent candidate for KwaNdengezi in the elections. African National Congress (ANC) councillors in the eThekweni municipality have long since been given offices. But the key to the office used by the previous councillor in his ward was never given to him.
He told GroundUp he was relieved that after working in tough conditions he now had access to a bigger place where he will be able to attend to his constituents.
"People don't only come to the office of the ward councillor to request proof of residence letters. They often come to share personal troubles that they don't want the next person to hear. Working in a small corner in the container where most people come for internet services was causing them not to speak openly because they knew many ears were listening," said Mbanjwa.
His office still does not have furniture. But he is hopeful the municipality will at least put one plastic chair and a table inside so that he can start using the office soon.
Residents in the ward have held a number of protests at the office of Mayor Zandile Gumede, demanding that the municipality give their councillor the keys to his office.
Resident S'fiso Mabaso said: "Ever since we voted for him there have been many things happening in our ward that showed that he was being sabotaged. Refusal of access to the office of the councillor was one of them. We have been fighting the key issue through several protests. Even though he has received the keys to his office, we still want furniture inside for us to call it an office," said Mabaso.
He added that among other things the ward is facing a water crisis. Residents are forced to wait for tankers that come once a week to supply them with water.
"This too shows that our councillor is being sabotaged because all other wards run by ANC councillors have running water, but here at ward 12, we have to keep an eye on the road looking for a water tanker that comes once a week. We don't understand why we are being abused for our choice. We chose Mbanjwa because the ANC was forcing a candidate that we were not happy about down our throat. That's when we requested Mbanjwa to stand as an independent councillor and we voted for him," said Mabaso.
Last December, resident Busisiwe Mchunu died after being hit by a car while fetching water from a water tanker. Residents blamed the accident on the municipality.
The municipality's communications unit and the mayor's spokesperson have not responded to GroundUp's emails and telephone calls have gone unanswered.
© 2018 GroundUp.


This article is licensed under a Creative Commons Attribution-NoDerivatives 4.0 International License.
You may republish this article, so long as you credit the authors and GroundUp, and do not change the text. Please include a link back to the original article.