Nquthu residents explain why they gave ANC the boot
"We have suffered enough and we hope we won't have to experience this again."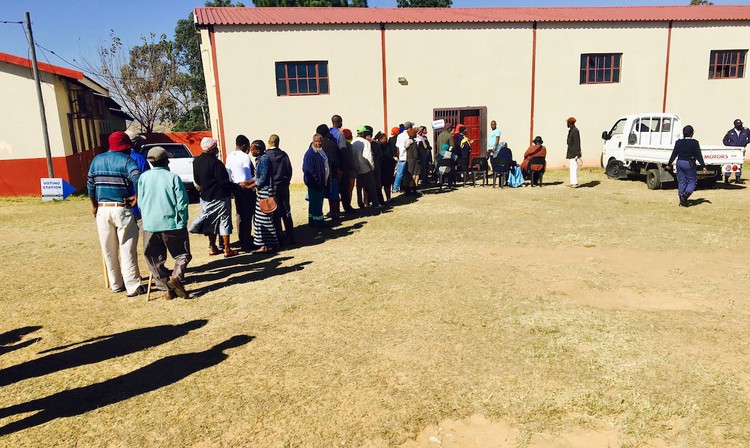 After multiple attempts to form a council in Nquthu in the north of KwaZulu-Natal, residents finally elected a party on Wednesday that will be able to rule without forming a coalition.
Previously no party had a majority in the municipality, with most of the seats about evenly split between the ANC and IFP. Now the IFP has 19 of the 33 seats and can form a council. From the election last year, the IFP increased its overall total valid votes from 44% to 58%, while the ANC dropped from 42% to 33%. Voter turnout was 60%, slightly up from the 2016 election. According to the Independent Electoral Commission (IEC), the number of voters had also increased on the voters roll in the past year.
According to TimesLive, the Umzinyathi district municipality also could not sit until now because of the failure of Nquthu to form a council. By law all the local councils have to be formed before the district council can be constituted, the TimesLive article explains.
The community has been without a municipality for seven months, since the last local elections. This has left the residents without basic service delivery – water, electricity and better roads.
GroundUp spoke to voters who expressed despair at the current state of the municipality.
Gabangani Xulu, who lives at Hlathi Dam in a location called Esidakeni, after casting his vote at Spring Lake High School, said: "All I want is for Esidakeni to be developed. We have suffered enough and we hope we won't have to experience this again. Water has been a problem. There is no water at all. We fetch water from a dirty river. We travel on gravel roads and we have no electricity."
"For a country, that was given a title 'democratic' 22 years ago, it is a disgrace that residents are still this traumatized. The roads are a mess – let alone the long walk we travel to reach the clinic. We wish whoever wins ensures we recover from this mess. I have voted for the party that I believe would make a change in our lives."
In ward 12, at Mkhonjane Primary School voting station, Mhlonisha Zulu said people had suffered enough. They don't have water or electricity. "We are a rural area, but that doesn't mean that we are animals … I'm never voting for the ANC. That party has failed dismally to honour us as residents. We have lost our faith and we don't trust the party anymore. They have done enough damage. I'm hoping that other voters have the same thought as I do. During their [ANC] campaigns, they came here with food parcels thinking we can be fooled."
Ward 11 resident Thobile Manyathi said, "Finally we belong somewhere and we will now have a mayor."
© 2017 GroundUp.

This article is licensed under a Creative Commons Attribution-NoDerivatives 4.0 International License.
You may republish this article, so long as you credit the authors and GroundUp, and do not change the text. Please include a link back to the original article.