Fire victims in Imizamo Yethu wait to be reunited with their pets
Animal welfare group says City has let them down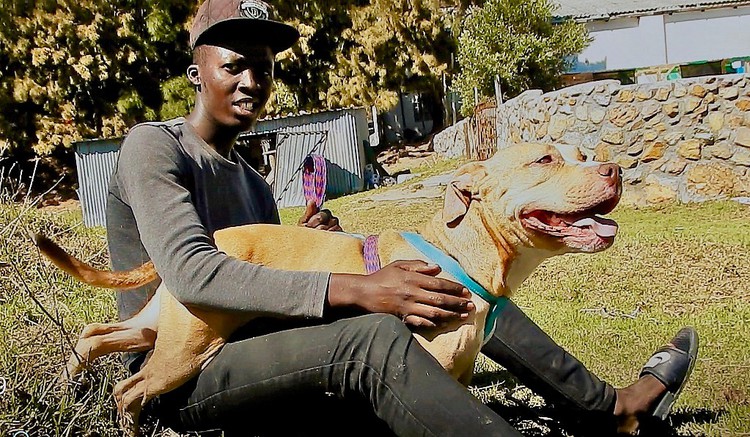 Another dimension to the deadly March fire that claimed two lives and devastated Imizamo Yethu, is the number of domestic animals that perished in the fire and the number of people separated from the animals they love.
Officially, the SPCA reported 16 animals died in the blaze. But employees and volunteers for the Domestic Animal Rescue Group (DARG), who were in the front line rescuing 106 animals during and immediately after the fire, say they saw dozens of dead cats and dogs in the cinders.
Uzusiphe Nkuzo is one of many residents of Imizamo Yethu waiting to be reunited with his dog while the community and the City debate how the settlement is to be rebuilt. A psychology student, he is now living in one the marquee tents the City has temporarily set up for people displaced by the fire. His Pit bull, Boy, more used to roaming the streets and sleeping alongside Nkuzo, lies looking gloomy in its kennel at DARG. Boy has been there for three weeks and Nkuzo tries to visit him as often as he can.
Another dog lover is Benjamin Njaba, an Imizamo Yethu fruit-seller, whose family has been split up since the disaster. With the sound of several neighbours hammering together new homes in Donse Yahke, the area of Imizamo Yethu where Njaba lives, he recalls how the blaze broke out at 11:30pm. He thought his place would be safe and that the fire would soon be put out. Neighbours threatened by the fire brought a lot of their possessions to his home for safekeeping. When fire trucks eventually made it up to his district, he says they had no water.
With the fire approaching, he ran down the slope with his family and their two dogs. His home and everything with it was destroyed.
Njaba took his dogs to DARG for safekeeping. They were then taken in by the SPCA to relieve the overcrowding at DARG. Njaba says he was surprised to discover that his dogs have been sterilized.
Fire has twice before destroyed Njaba's home, a shack he built among rocks and towering blue-gum trees on the mountain slopes of Hout Bay.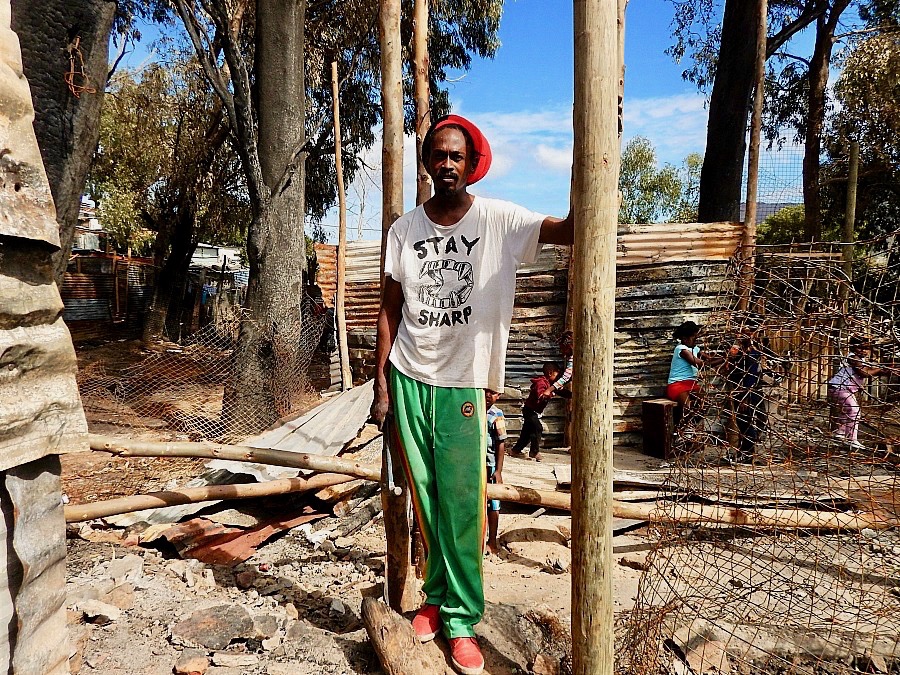 He says it is difficult to go and queue for bread and other relief services, because while one is away ones building materials disappear.
Water has not been restored to the section of Imizamo Yethu where Njaba lives. DARG regularly delivers donated bottled water.
Volunteers at DARG say some of the dogs they rescued were badly burnt. The organisation has had to build more spaces for the many extra animals it is now caring for.
The animal shelter has expressed disappointment that the City seems to have ignored this dimension of the catastrophe. No help has been forthcoming, despite requests for co-operation between DARG and the City.
DARG has been unable to get answers from the City about how its reblocking plans and redesign of dwellings in Imizamo Yethu will take into account the domestic animals many people keep. The number of animals living on the streets of the settlement has been a persistent challenge in the past.
DARG was not set up as a disaster management shelter for animals, says Ryno Engelbrecht, a facilitator at the organisation. "Strictly speaking, DARG should only be for unwanted animals … This shelter should not be dealing with the municipality's problems; with dogs that run in the streets, that are not spayed or neutered, and with sick animals running all over the place."
But being closely situated to Imizamo Yethu as well as Hangberg has meant that in practice DARG is burdened with the role of general animal welfare provider.
Engelbrecht says that the City is in violation of its own by-laws and has abrogated its responsibility to animal welfare in Imizamo Yethu and Hangberg, presuming DARG will step into the gap, and taking advantage of an organisation which relies on dedicated volunteers and limited resources.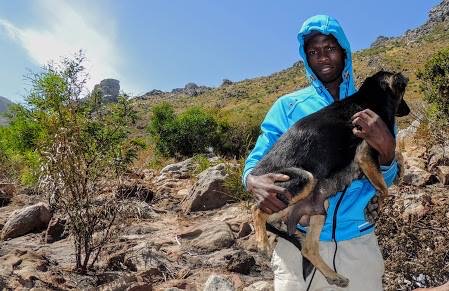 Mayco Member for Safety and Security, and Social Services, JP Smith said, "The SPCA is included in the activation of the Disaster Coordinating Team – this team is activated when a major incident / disaster occurs in the city. The SPCA does have a contingency plan to deal with animals that have been displaced. With regard to the IY fire, they were activated."
The SPCA says it was alerted to the fire by the City of Cape Town, members of the public and DARG. They decided to coordinate all their efforts around DARG as a focal node of collections and drop-off point for animals. Two teams were responsible, one for the collection of animals, the other for the caring of those received into SPCA care.
During the fire and its aftermath, DARG built dozens of make-shift confinement spaces. Some animals were taken by other animal welfare agencies, like the SPCA, which reports having taken in 34 fire affected dogs. Some have been claimed from the Society, but the majority are still with them, it says.
However, DARG says that all animals sent to other welfare agencies have been brought back to the shelter. Typically, shelters put down animals after a period of time if no home is found or the animal not claimed. Because DARG's founding principle is to operate as a no-kill shelter, all homeless and sick animals brought to it have to be looked after.
The City did not respond to GroundUp's questions on these issues.
Dodgy people are suing us. Please support us by contributing to our legal costs and helping us to publish news that matters.
© 2017 GroundUp.

This article is licensed under a Creative Commons Attribution-NoDerivatives 4.0 International License.
You may republish this article, so long as you credit the authors and GroundUp, and do not change the text. Please include a link back to the original article.