Torching of community hall causes problems for Mfuleni one year later
Councillor frustrated that residents cannot contact him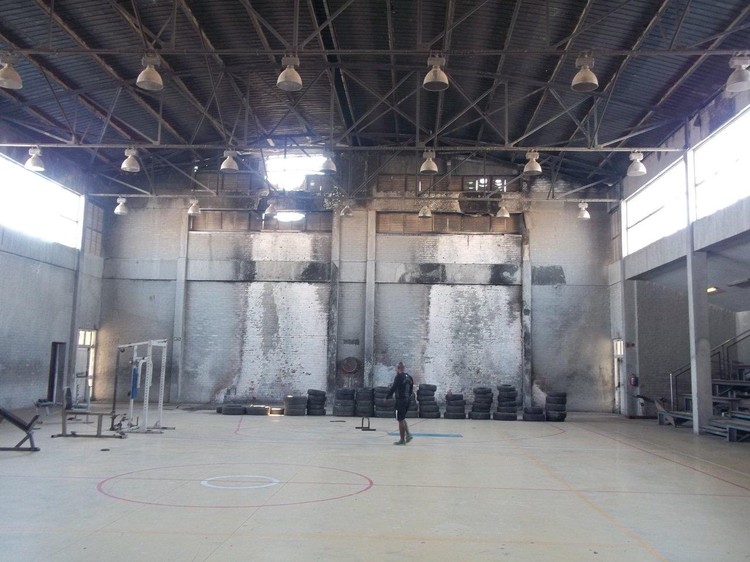 Ward 108 Councillor, Thembisile Bathembu, says he struggles to perform his duties because he has no office in Mfuleni. His office is officially located at Bardale Multipurpose Centre, but protesters, upset with the way houses were being allocated, burnt it in April last year, rendering it unusable.
Presently, Bathembu is working from an office that belongs to taxi drivers at Bardale Taxi Rank. "I can't print documents because there is no space to place my printer here," he says. "I and my personal assistant can't make or receive calls from here because we can't install our landline."
He said his agreement with the taxi drivers requires that he vacate the office on 7 April. "I spoke to city officials about getting me an office and they said I would get it in another ward," said Bathembu, who started to work as a councillor in November last year. "Residents will struggle to reach me because the office is outside my ward boundaries."
Bardale Multipurpose Centre remains in bad shape. The paint has come off the charcoaled walls. Winds blows through broken windows, and there is a faint but lingering smell of smoke permeating it.
"Because the hall is damaged, I can't convene community meetings and discuss social issues with residents" said Bathembu. "I tried to get city officials to fix the hall, but they say an insurance company is still busy preparing a quotation."
Councillor Anda Ntsodo, Mayoral Committee Member for Area East told GroundUp: "The City's Recreation and Parks Department has appointed a consultant
team who will compile a report, including costing and implementation
time-frames for remedial work."
Ntsoda said: "The community is encouraged to use the nearby Mfuleni Hall, Chris Hani Hall and Zolile Malindi Community Centre until the repairs have been
completed."
Gym still used
Despite its bad shape, youths use the gym equipment available at the community hall to work out. Chris Mbotshwa, 32, said: "The hall is convenient for me because it is not far from where I stay." He added: "I come here to work out to stay fit and healthy."
Mbotshwa said heavy rains and wind make the hall unsuitable for use, but they exercise in it nonetheless because they have no alternative. "When it rains, water comes through the broken windows and make the whole floor dripping wet," he said.
He said they sometimes "get fever from working out here."
Dodgy people are suing us. Please support us by contributing to our legal costs and helping us to publish news that matters.
© 2017 GroundUp.

This article is licensed under a Creative Commons Attribution-NoDerivatives 4.0 International License.
You may republish this article, so long as you credit the authors and GroundUp, and do not change the text. Please include a link back to the original article.