In photos: Bheki Cele versus Hermanus protesters
Tensions escalate in Zwelihle following assault on police officer and subsequent house raids by SAPS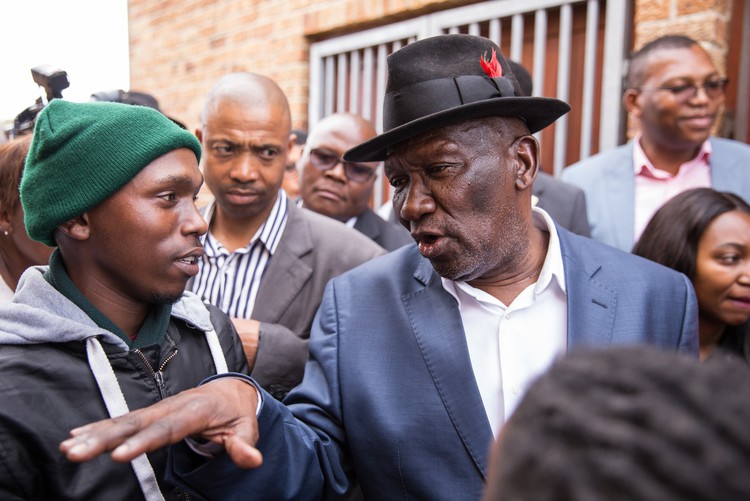 Tensions between police and Hermanus protesters escalated this week. On Thursday, during a protest, a police officer was assaulted with an axe and disarmed of his 9mm firearm and a shotgun. The officer was taken to hospital where he was treated. A shotgun was also taken off another police officer.
According to SAPS during an "operations to quell the violence in the area" a 32-year-old suspect was caught in possession of one of the SAPS shotguns and ammunition. "Four other suspects were arrested on charges of public violence."
The 9mm firearm and one shotgun remain missing.
Residents of Zwelihle in Hermanus, a township consisting of both formal and informal housing, have been protesting for months over what they perceive as broken promises on the provision of government land for housing. Protests in the past two weeks have been primarily against the arrest of community activist Gcobani Ndzongana. The protests have been marked by violence. Ndzongana faces charges of public violence in the Strand Magistrate's Court.
On Friday Minister of Police Bheki Cele visited Zwelihle and addressed hundreds of residents at the township's sportsground. He asked for co-operation with the residents to return the missing firearm and commanded the police to keep patrolling and not rest until the firearm is found.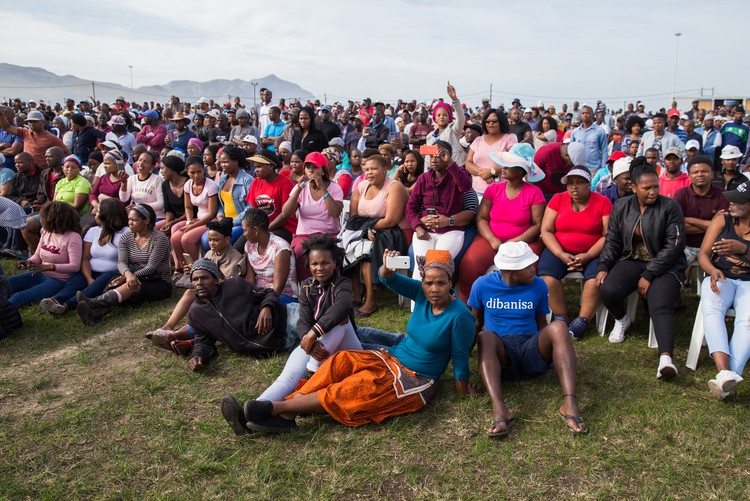 "We are pleading with you to return the gun. Nobody will sleep tonight until it is found," said Cele. But when the minister said those words, some of the residents became angry and started leaving the field. Police also separated some attendants from the minister. The situation calmed down and Cele continued to speak.
Explaining to GroundUp why residents reacted angrily to Cele, Sibongile Magqirha described a police raid on Thursday night in Zwelihle. "They came in our houses, door-to-door and if there was a man in the house they beat him and asked about the gun."
She said that the minister's command to the police to keep patrolling means that things will get worse.
Cele asked to have a private meeting with a few resident representatives to list their grievances so that they can be attended to on Tuesday next week when he visits again. "They have issues especially about the police. They have issues about service delivery so that will be put on the agenda, and they have issues about the people that are arrested," said Cele.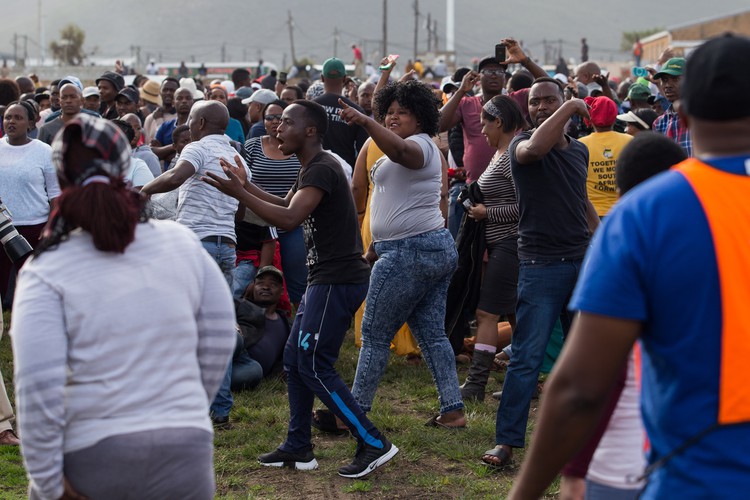 A group of Zwelihle residents we spoke to claimed that they have been blocked from leaving the township. Some say they have not been able to go to work since last week. Some complained about not being able to go to shops.
Cele had told the crowd that nobody will be a prisoner in the township and that people must be allowed to get in and out.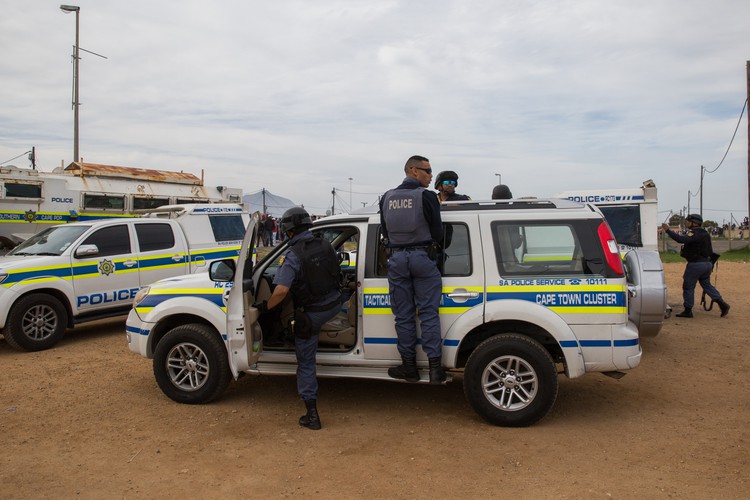 Dodgy people are suing us. Please support us by contributing to our legal costs and helping us to publish news that matters.