Hermanus evictions: hearing postponed
Community leader denies municipality's claim that some households earn R17,000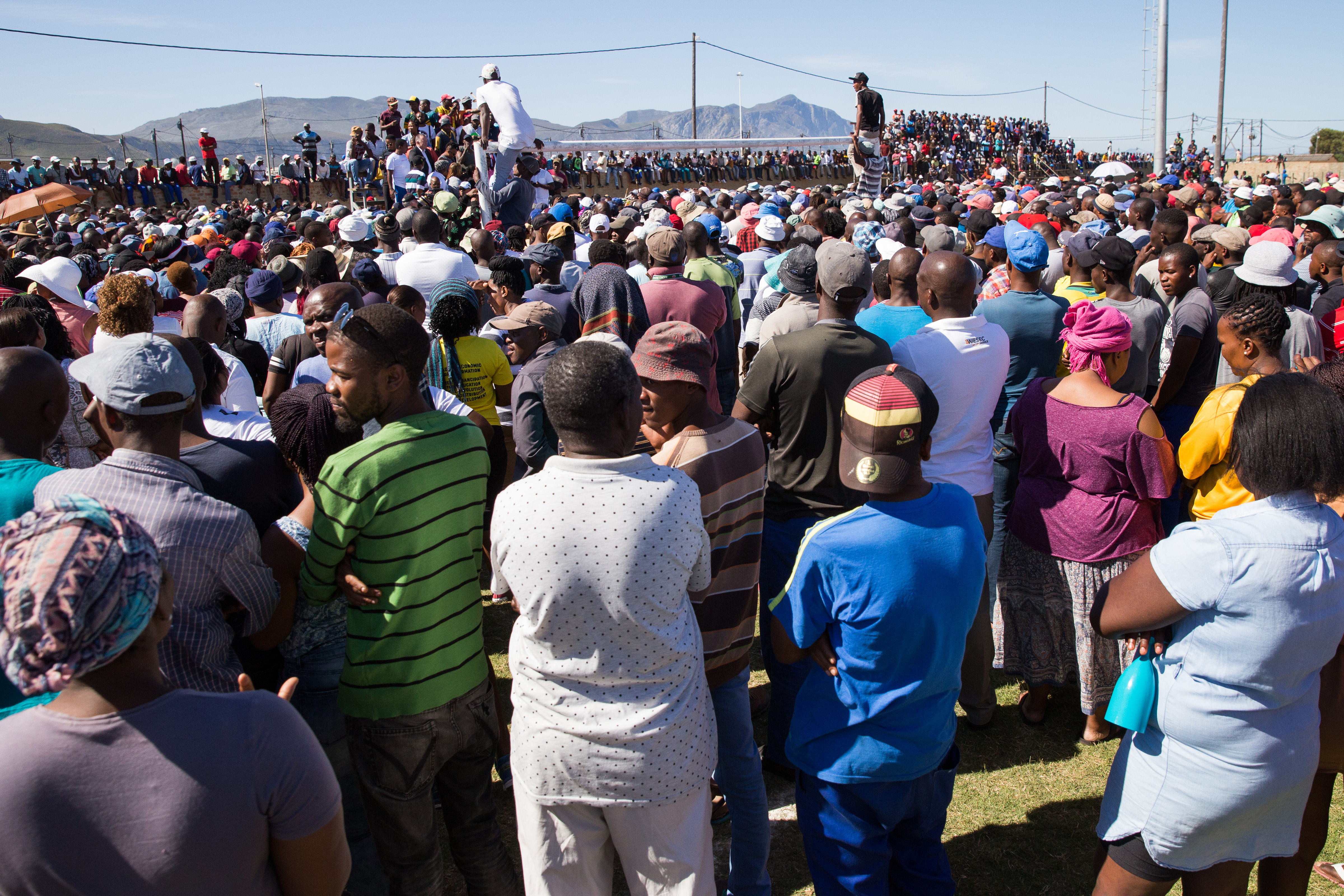 The Western Cape High Court has granted a request by residents of Schulphoek in Hermanus for more time to prepare their case against eviction.
This second postponement in the case was granted by Judge Elize Steyn on Tuesday at the request of the residents' advocate Thulasizwe Twalo, who said they needed time to "get our house in order" and file a counter application and an opposing affidavit.
The eviction proceedings were brought against backyard dwellers from Zwelihle, who have occupied private land in Schulphoek, Hermanus, by the owners of the land, Cape Theme Parks and Cavcor. The backyard dwellers have been occupying the land since March last year. They have named the informal settlement Dubai and resisted numerous attempts by the Red Ants to remove them last year, which resulted in unrest and protests in Hermanus.
In response to a question from Judge Steyn, who wanted to know why the papers had not been filed since the last hearing in February, Twalo said: "We have been encountering many problems in our bid to collect information. Not everyone living on the land wants legal representation. And we had to conduct a census and meet individuals, but people are unavailable, because they work early, come back late or they work night shift."
Twalo said they represented 2,001 individuals and that there were almost 3,000 people in total living on the land. As of April, there were 1,632 households on the land.
Judge Steyn also pointed out that one of the respondents in the case, the Overstrand Municipality, had claimed in their papers that no one was without accommodation and that there were households earning R17,000 a month.
Twalo said this was "far-fetched", adding that people living in Zwelihle were "destitute".
Community leader Gcobani Ndzongana told GroundUp: "The people on that land are destitute, very poor. We do not even know the process to follow. No one earns R17,000 in Dubai."
"But today we are happy that the case has been postponed because it will give our legal team ample time to deal with this matter and present our case. We want to get that land so our people can build themselves houses and have their own properties," said Ndzongana.
The Zwelihle community and land occupiers say they were promised that Schulphoek would be used to build houses for backyarders. In 2010, the Overstrand municipality sold the land to property developers Rabcav (a joint venture of Cape Theme Parks and Cavcor).
Rabcav signed an agreement to sell the property to Cape Metropolitan Investments in May 2017 for R30 million. The agreement states the land must be vacant by then, hence the eviction proceedings.
The court case has been postponed to 5 September.
Dodgy people are suing us. Please support us by contributing to our legal costs and helping us to publish news that matters.