New suburb in Fisantekraal gets underway
200 houses handed over, but some residents complain of lack of privacy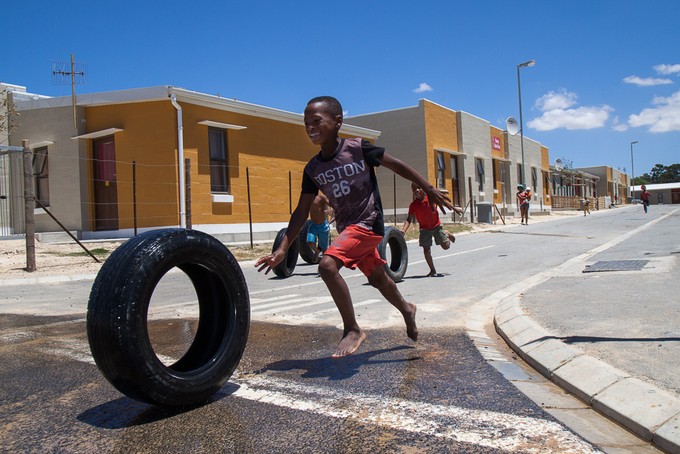 More than 200 of the 17,000 houses in the new R100 million Greenville Garden City development in Fisantekraal have been completed and handed over to their new owners.
Phase one, with 868 units, is to be completed in 2018.
The project, a partnership between Garden Cities — the developer — and the City of Cape Town, was launched in March.
A woman who received keys to her home earlier this month said she was very happy with her two-bedroomed home.
But some residents of the nearby informal settlement say they will not move into the houses because they were not consulted. They claim the houses are made of inferior materials and say that because the houses are semi-detached they will not have enough privacy.
Fanele Batyo, 74, who lives in an old shack in the settlement, says he is one of the beneficiaries waiting to receive a house at Greenville but doubts that he will move in.
"All we want is detached houses, built with real material. I am old. I want to have my own space and be secure," said Batyo.
Another beneficiary, Albertina Yoli, who also lives in a shack in the informal settlement, also complained about the construction. "People are not happy but they take the houses because they are desperate, but there is no difference moving from a shack to that house. It's the same thing," said Yoli.
A Garden Cities spokesperson said the houses were built with an innovative Australian material made from polystyrene and cement and would last a very long time.
The City's Mayoral Committee Member for Human Settlements, Benedicta van Minnen said the Project Steering Committee included residents of the informal settlement and backyarders. All committee members had signed the terms of reference, she said, and the design of the houses followed public participation processes.
"The design is also in keeping with the City's densification policy in order to optimise the use of the land and accommodate as many families as possible. This was workshopped and explained to the community in 2013 and 2014, resulting in the vast majority of housing applicants accepting the design," said Van Minnen.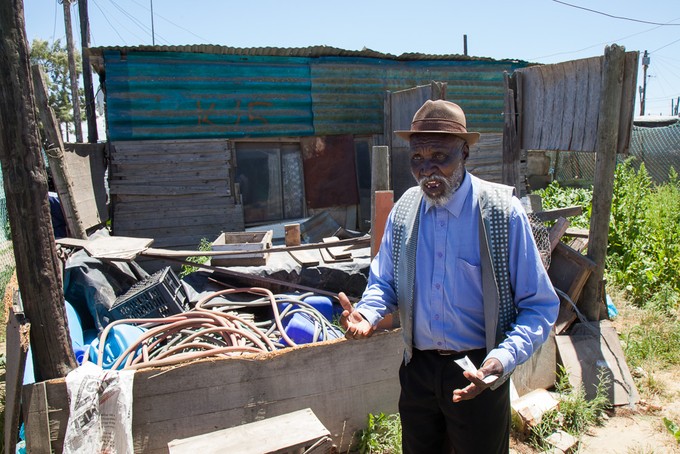 Letters
Dear Editor
I hate to say this but we need space, privacy and security. There is no privacy in those houses. We are not safe there either. We need houses with space that are built with strong material that will last lifetime. We need houses where we can feel warm and safe.
I have a car and there is no secure place to for it. I can't park my car next to the road knowing that crime escalates every year in Fisantekraal.
They built these houses without concern of the community members.
© 2016 GroundUp.

This article is licensed under a Creative Commons Attribution-NoDerivatives 4.0 International License.
You may republish this article, so long as you credit the authors and GroundUp, and do not change the text. Please include a link back to the original article.