Learners' photos expose conditions at their schools
Exhibition in Zwelitsha marks missed deadline for fixing schools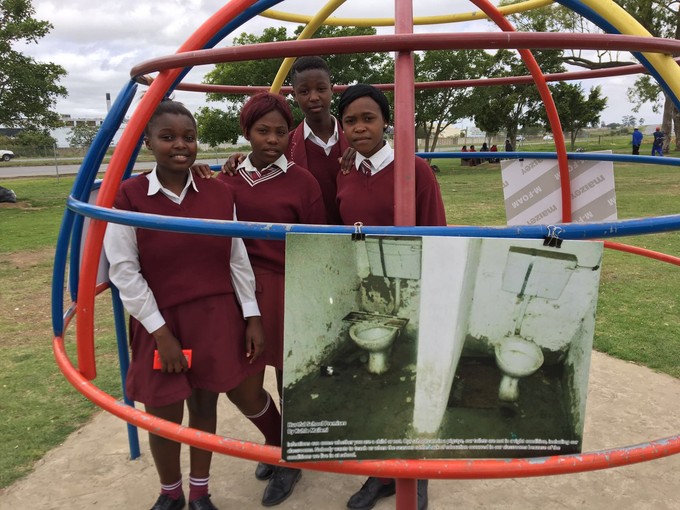 As the deadline for fixing infrastructure in South Africa's worst schools came and went yesterday, learners from six King William's Town schools showed photos of conditions at their schools at an exhibition in Zwelitsha.
Learners at the Nyamezela (perseverance) exhibition organised by Equal Education said that in spite of complaints to Eastern Cape MEC for Education Mandla Makupula, none of their problems had been solved.
"When we come back in January we want change, because we have been protesting for so long and nothing has been done," said Siphelele Qwabaza, a Grade 9 learner from Kuyasa High School. "We hope the pictures awaken people and make them see what we go through in our schools, as a picture can say more than words."
On 29 November 2013, Minister of Basic Education Angie Motshekga published the Regulations Relating to Minimum Uniform Norms and Standards for Public School Infrastructure, which set several deadlines for improving schools. Yesterday was the deadline for the replacement of schools made of "inappropriate structures" such as mud, asbestos, metal and wood, and the provision of basic levels of water, sanitation and electricity to schools.
Mary-Kendy Mangiwa, a Grade 10 learner at Forbes Grant School, said the school's science lab had burned down in 2014 and nothing had been done about it.
"The norms and standards three years ago promised that by today there won't be any mud schools or schools with toilet and infrastructure problems. As you can see on the photographs we took, those promises were never fulfilled," she said.
Alithemba Tobi from Hoho Senior Secondary School said his Grade 10 class had not been taught life orientation all year and had not been taught maths since March.
"We practised on our own for this term's exam and now we fear that we might fail," she said.
Awomso Mavata, a Grade 8 learner from Mbulelo High School, said learners from six nearby villages had been moved to his school. "There are 67 learners in the Grade 8 class. This makes it an impossible environment to learn in. We don't even have textbooks," he said.
Kuhle Mzileni, a Grade 10 learner from Hector Petersen, said the school had no gate and used a mattress spring as an alternative. He said people who were not at the school could come and go as they pleased. "By this exhibition we want to show that the government does not fulfil its promises," he said.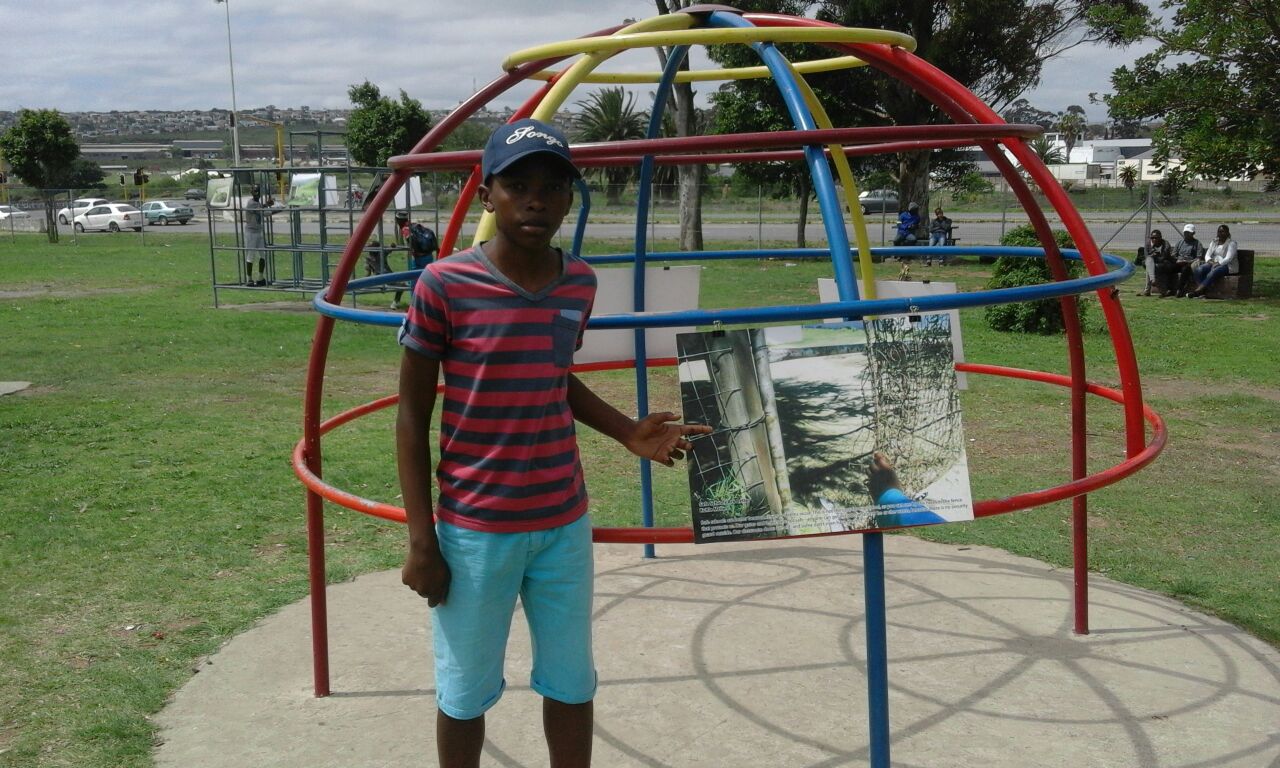 "I know the government has not been doing much to help these students. It's time to start to start doing more," said Phumzile Qilo, whose cousin's sister is in Grade 10 at Hector Peterson Secondary School.
Eastern Cape education department spokesperson Malibongwe Mtima said learners should be patient. The department was working towards meeting its goals, he said.
Dodgy people are suing us. Please support us by contributing to our legal costs and helping us to publish news that matters.
© 2016 GroundUp.

This article is licensed under a Creative Commons Attribution-NoDerivatives 4.0 International License.
You may republish this article, so long as you credit the authors and GroundUp, and do not change the text. Please include a link back to the original article.