Refugees say they fear death if they return to local communities
Nearly four years after the UNHCR protests, Bellville camp asylum seekers choose unsanitary camp conditions rather than face xenophobia and crime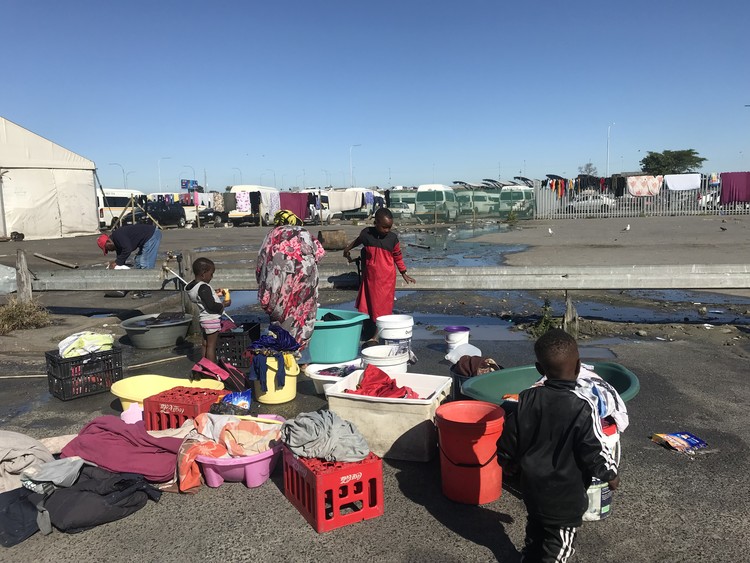 The conditions for about 500 refugees living at a camp in Bellville Paint City, Cape Town appear to be getting worse.
But many people there still refuse to move away, claiming that the United Nations High Commissioner for Refugees (UNHCR) has a responsibility to assist them.
Home Affairs says the refugees must either move back to the communities they came from, or return to their home countries.
"We would rather die here than in the communities we ran away from where there were killings, looting and kidnapping," says Francine Nduwimana who is among 500 refugees living at a camp in Bellville Paint City, Cape Town.
The refugees, including 200 children, were among the large group who started a protest outside the United Nations High Commissioner for Refugees (UNHCR) offices in Cape Town and Pretoria in October 2019. They were demanding to be resettled in a country other than South Africa.
After protracted protests, relocation to various camps, and the Covid pandemic, the 500 refugees remain at Paint City in Bellville. Despite the poor conditions at the site, most of them, like Nduwimana, refuse to return to local communities.
In November last year the group spent half the month without toilets. They have also not had showers since 2020 and experience regular water outages at the site. They have resorted to using makeshift bathrooms – built with wooden pallets and blankets for privacy. The men use a sandpit. They were also without toilets for a few weeks earlier this month.
"When we were first put here, there were 20 mobile toilets which were serviced every day. In March the toilets became full and smelly. We complained and without any warning, the toilets were taken away," said Nduwimana, a 40-year-old mother of three.
"To deny ablution facilities to people in this camp for over a month is hatred and xenophobia. Such treatment to children is heartbreaking. My two daughters and myself have infections. We have no toilets, nor a decent place to bath or change our sanitary wear. It's survival of the fittest," she said.
Nduwimana said they relieve themselves in plastic bags and use a small bucket of water to wash afterwards. "We then put it in a big plastic bag that we dispose of in other bins."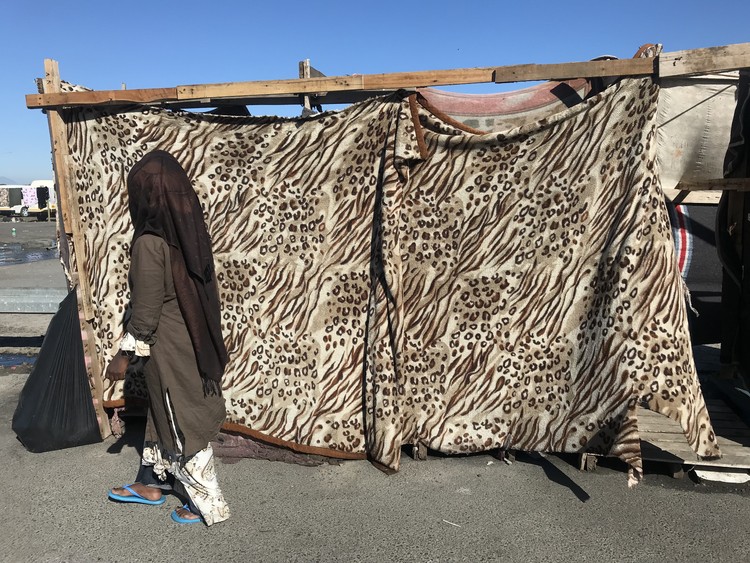 Albert Luninga, the group's representative, said the UNHCR "needs to come rescue the refugees in the Bellville camp".
"We would not sit here for four years without genuine reasons."
Lungina said, "We believed in the South African Constitution and progressive refugee laws but in reality it's a myth. Everyone here has tried his or her best to live in the community. We moved from Khayelitsha, to Joe Slovo, Mitchells Plain, and Delft.
"Our families were killed for not paying protection fees, kidnapped, and our shops looted and destroyed every time the citizens protested. We are not safe," he said.
Home Affairs spokesperson Siyabulela Qoza told GroundUp on Thursday that the toilets were removed after the refugees had threatened to damage them, and intimidated staff maintaining the toilets.
"The protestors blocked each attempt to have a new service provider deliver toilets. They eventually agreed to allow the service provider to deliver the toilets after several engagements."
Qoza said Home Affairs is "working on an exit plan with stakeholders that include the SA Police Service and the owner of the property where the Paint City temporary shelter is located. This plan was made public in a Portfolio Committee on Home Affairs meeting".
"The long-term solution is for the protestors to exercise the only two options available to them. One is to reintegrate into the communities they came from. The other is to voluntarily return to their home countries," he said.
UNHCR spokesperson Laura Padoan said the organisation has not been part of talks over the eviction of the protesters in Paint City or Wingfield. "The UN Refugee Agency is concerned for the welfare of the refugees and asylum-seekers in Bellville Paint City. UNHCR had originally assisted with provision of toilets until local authorities made appropriate arrangements to manage the site."
Padoan said the organisation was urging the refugees to return to local communities so their children can be enrolled at schools and restart their lives.
"Of the groups at Wingfield and Paint City, 67 people have returned voluntarily to Burundi, one to Cote d'Ivoire and one to the Republic of Congo. To support those who wish to return to their countries of origin, we have established a help desk where refugees and asylum-seekers can receive confidential advice and counselling," she said.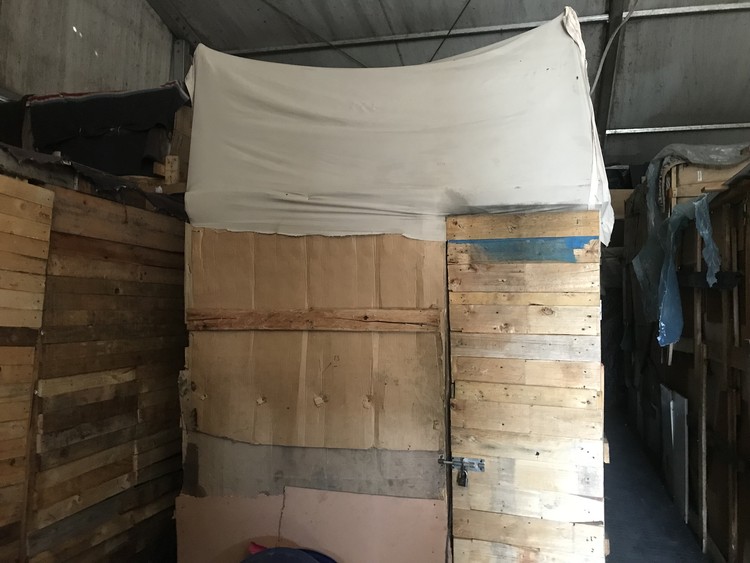 © 2023 GroundUp. This article is licensed under a Creative Commons Attribution-NoDerivatives 4.0 International License.
You may republish this article, so long as you credit the authors and GroundUp, and do not change the text. Please include a link back to the original article.
We put an invisible pixel in the article so that we can count traffic to republishers. All analytics tools are solely on our servers. We do not give our logs to any third party. Logs are deleted after two weeks. We do not use any IP address identifying information except to count regional traffic. We are solely interested in counting hits, not tracking users. If you republish, please do not delete the invisible pixel.