Siyaya was "stuck in their own mud" before Judge Makhubele intervened, tribunal hears
Advocate argues it was not unusual for a PRASA board chairperson to take an interest in legal matters, but former legal head questions the manner of engagement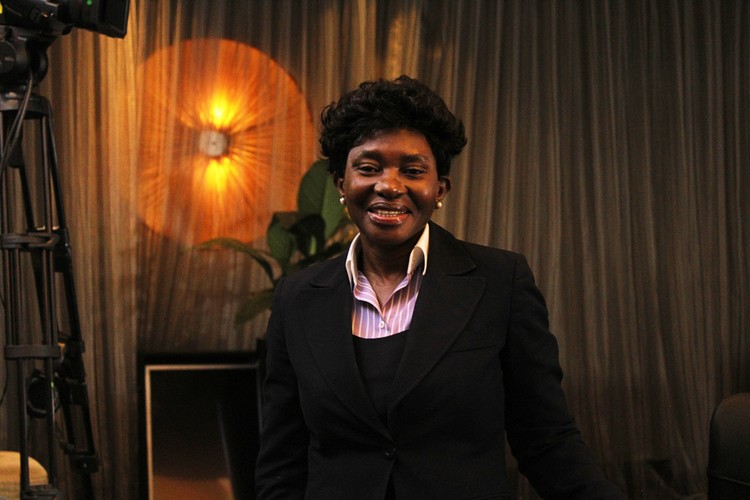 The Judicial Conduct Tribunal, which is considering allegations against Judge Tintswalo Annah Nana Makhubele, continued on Friday with a third witness being cross-examined.
Judge Makhubele's actions in relation to Siyaya, a corruption-accused company that invoiced PRASA for tens of millions of rands, continued to be a key focus of the tribunal.
PRASA's former legal head, Fani Dingiswayo, told the tribunal that Siyaya had made no effort to correct the "discrepancies" between the contracts for services rendered and the accompanying invoices.
It was only after Makhubele took an interest in the matter that the legal impasse ended with a settlement agreement. But PRASA's legal team had been sidelined from the dispute.
It was only after Judge Tintswalo Annah Nana Makhubele took an interest in the Siyaya issues that matters progressed, PRASA's former legal head Fani Dingiswayo told the Judicial Conduct Tribunal in Rosebank, Johannesburg. Dingiswayo is the former general manager of Group Legal Services at the Passenger Rail Agency South Africa (PRASA).
Cross examination of Dingiswayo continued on Friday at the tribunal deciding on the conduct of Judge Makhubele, who is the former chairperson of the PRASA interim board.
Dingiswayo was the third witness to give testimony at the tribunal, which was recommended three years ago by the Judicial Conduct Committee (JCC) after commuter activist group #UniteBehind lodged a complaint against Makhubele with the Judicial Service Commission (JSC) in 2019.
In the complaint, Makhubele is accused of breaching the separation of powers principle, and of improper conduct while she was PRASA's chairperson. #UniteBehind claims she negotiated and entered into a confidential settlement agreement with Siyaya, a corruption-accused company. The activist group argues that In doing so, she sidelined PRASA's internal legal team.
The tribunal previously heard that PRASA received five summonses from the Siyaya group of companies between 2015 and 2016 for outstanding payments for services rendered. Dingiswayo told the tribunal that upon receipt of the summonses, he identified inconsistencies between the contracts for services rendered and the accompanying invoices.
Dingiswayo said PRASA's legal team's request for "further and better" information was ignored by Siyaya, who did not correct the discrepancies.
Siyaya's failure to address PRASA's concerns resulted in an impasse, he said.
"You start litigation in 2015 and up to November 2017 you have not made traction because the plaintiff [Siyaya] is stuck … I watched with glee as Siyaya was stuck in their own mud with badly drafted papers," he said.
But he said there was progress after Makhubele took an interest in the matter following her appointment as board chair.
The matters were concluded with PRASA set to make a payment of about R56-million to Siyaya. However, the payment was prevented through a rescission granted by then transport minister Blade Nzimande, which led PRASA's suspended legal, risk and compliance head Martha Ngoye to apply for an urgent interdict to stop the payment.
Advocate Mfundo Salukazana argued on behalf of Makhubele that it was not unusual for a PRASA board chairperson to take interest in the rail agency's legal matters.
In a series of questions posed to Dingiswayo during cross-examination, Salukazana asked if previous PRASA board members had been known to "engage attorneys" who were working on PRASA's legal matters.
Dingiswayo responded, saying it was not unheard of for board members to engage attorneys, but what was strange in the context of Makhubele's engagement with attorneys was the exclusion of PRASA's legal department and the confidential nature of the Siyaya settlement.
Salukazana then questioned Dingiswayo on the Auditor General's (AG) findings of irregularities in the use of a panel of attorneys for PRASA's legal matters. Dingiswayo explained that PRASA's legal department had made attempts to appoint a lawful panel but faced challenges with the rail agency's supply chain management department. He said they communicated this to the AG but received no response or assistance.
The liquidation of Siyaya DB Consulting Engineers was again mentioned at length during the cross-examination, the relevance of which Dingiswayo questioned.
Before adjournment, Judge Achmat Jappie voiced his disappointment that the cross-examination had not concluded today, as he had hoped.
The tribunal is set to resume on 15 May.
© 2023 GroundUp. This article is licensed under a Creative Commons Attribution-NoDerivatives 4.0 International License.
You may republish this article, so long as you credit the authors and GroundUp, and do not change the text. Please include a link back to the original article.
We put an invisible pixel in the article so that we can count traffic to republishers. All analytics tools are solely on our servers. We do not give our logs to any third party. Logs are deleted after two weeks. We do not use any IP address identifying information except to count regional traffic. We are solely interested in counting hits, not tracking users. If you republish, please do not delete the invisible pixel.