We will not be intimidated, says Abahlali leader
Activists defy persistent threats in KZN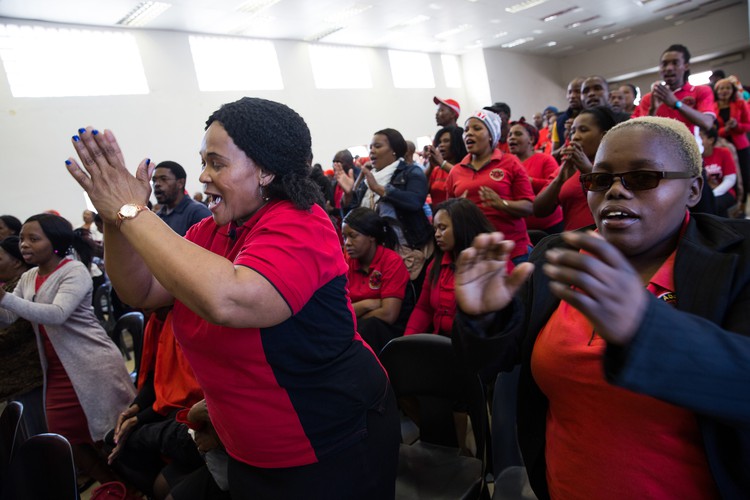 On a hazy Sunday morning in August, George Bonono, KwaZulu-Natal chairperson of Abahlali baseMjondolo shack dwellers' movement, walks briskly through downtown Durban to attend the group's monthly general meeting in a local community hall.
Beneath a navy blue suit jacket, Bonono proudly sports a distinctive bright red Abahlali polo shirt (Abahlali often refer to themselves as "the red shirts"). It's a conscious act of defiance in the face of what he and other leaders believe is a concerted effort by forces in local government to suppress a movement that claims to have more than 50,000 members nationwide, the bulk of them in KZN.
"I know that to be seen walking around like this can make me a target," Bonono says. "The municipality hate us because we are holding them accountable. But we refuse to be intimidated."
Bonono told GroundUp that more than ten Abahlali members had been "assassinated" since 2013. The most recent assassination was in late May this year, when S'fiso Ngcobo, chairperson of Abahlali's eKukhanyeni branch on the fringes of Durban, was gunned down outside a spaza shop next to his home by three unknown men. No arrests have been made.
In August, Abahlali released a press statement announcing that its president, S'bu Zikode, had gone into hiding. "We have had credible reports from various sources, including in the ANC and the police, that S'bu Zikode is in imminent danger of assassination," the statement read. This followed a July press statement that claimed Zikode's car had been "maliciously tampered with".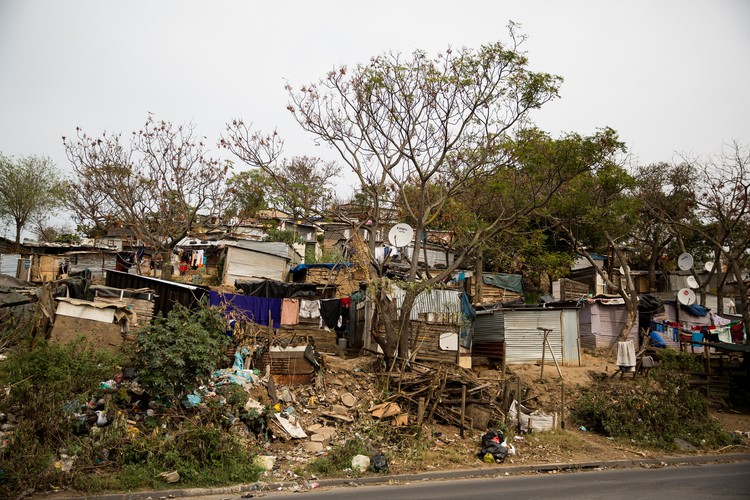 Earlier this year, Zikode told GroundUp that as the most prominent figure in Abahlali he had routinely faced threats and assassination attempts. He previously went into hiding in 2009 following a wave of violence in Durban's Kennedy Road informal settlement, the birthplace of Abahlali. The movement was established in 2005 in response to the private sale of a piece of municipal land long earmarked for housing for local shack dwellers.
Zikode and other Abahlali members allege that the 2009 Kennedy Road attacks specifically targeted Abahlali members and were carried out by "a roving militia of ANC members", a claim that is supported by scores of witnesses interviewed in a 2010 academic paper by Kerry Chance.
Chance states that during the attacks Abahlali's headquarters were ransacked, leaders' homes were destroyed, two local residents were killed and approximately 1,000 people were displaced.
Chance also writes: "Various witnesses said that beatings, stabbings, and shack demolitions happened in [police] presence," adding that "Since Abahlali's emergence in 2005, [local] police officers have practiced well-documented violence and intimidation in response to mass gatherings and street marches [in the area]."
State officials blamed the violence in Kennedy Road on a "vigilante group" with alleged links to Abahlali – 13 of the group's members were subsequently arrested and in some cases spent more than ten months in prison, though all were eventually released without being found guilty of any crimes. According to Zikode, "From the onset, the ANC has been very hostile to Abahlali. Our only crime is that we have exposed their corrupt activities."
Mark Shaw, a criminologist who has written extensively on political violence in KwaZulu-Natal, says that corrupt local ANC power brokers including ward councillors have considerable influence over local law enforcement. "At local level, the police are not neutral in my view, and [Abahlali] are seen as a disruptive force," he says.
The mayor's office failed to respond to multiple requests for comment on this article, while a spokesperson from SAPS refused to respond to anything other than queries about specific case dockets.
Kennedy Road is just one of a number of sites of contention between the ANC and Abahlali in the eThekwini Metro, where over 317,000 households live in informal dwellings. Another settlement that's undergone similar upheaval is eNkanini, an Abahlali-led land occupation of about 270 households cut into a steep hillside in the suburb of Cato Manor.
In the latter months of 2017, SAPS and eThekwini's so-called Anti-Land Invasion Unit attempted to carry out several evictions in eNkanini, which was first occupied in early 2016.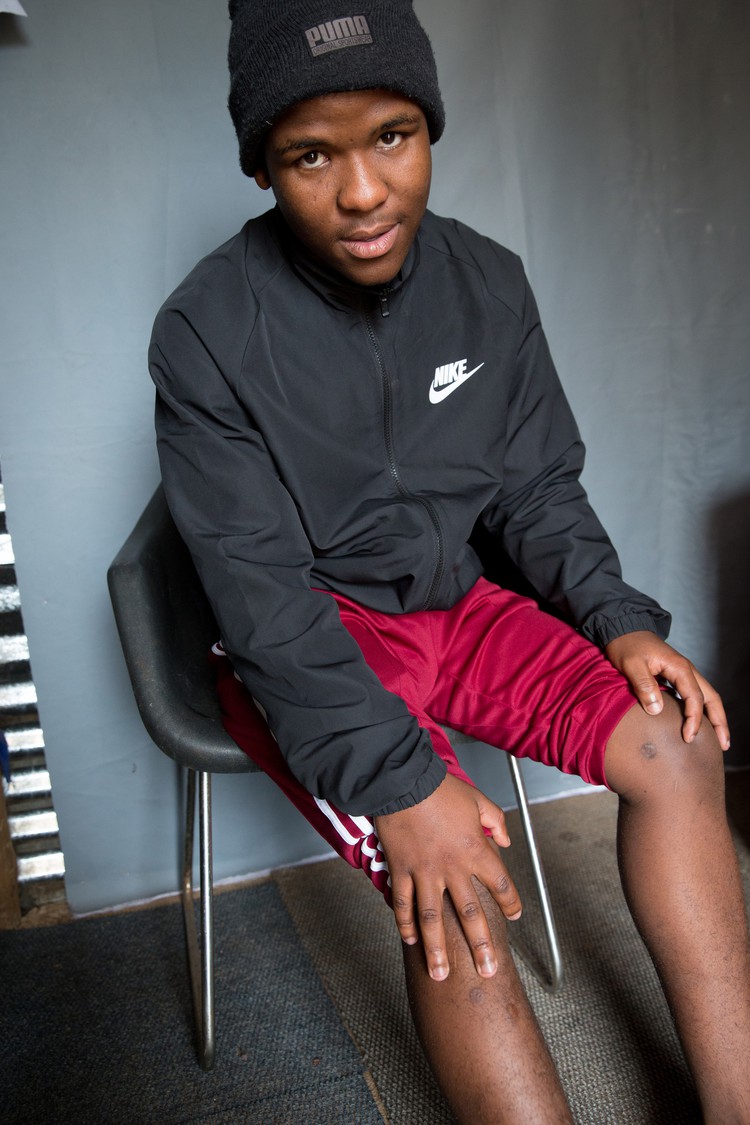 The attempted evictions contravened a court interdict issued by the Durban High Court on 27 July 2017 and left many residents with serious injuries. Noluthando Masikiza permanently lost her sight in one eye, having been shot in the face with a rubber bullet at close range. Nineteen-year-old Mlungisi Mokoena, who was elected as chairperson of Abahlali's Cato Manor branch in November last year, was shot through both legs with live ammunition during an attempted eviction on 21 August 2017.
"The Anti-Land Invasion Unit wanted to demolish my house," Mokoena told GroundUp, pointing towards a small shack perched near the top of the hill. "I refused to move out of their way so they started beating me. I broke free and started to run away. As I was fleeing they shot at me with rubber bullets and then with live rounds," he added, lifting up his trouser legs to show the two round scars that mark where he was hit.
Samuel Mtshali, another Cato Manor resident, says he was beaten on the back of the head with the butt of a gun during another attempted eviction in October 2017. He also told GroundUp that he had lost his job as a construction worker because he could not leave home for fear that his shack would be demolished in his absence.
"I am still worried about them coming back to evict us again, but we are also ready to fight them again," Mtshali said. "We'd rather die here than leave because we have nowhere else to go."
Bonono and other Abahlali leaders have voiced concerns that comments made by eThekwini mayor Zandile Gumede and ANC chief whip Nelly Nyanisa during an Executive Committee meeting on 12 June will incite further violence against Abahlali members across the metro.
Gumede was reported to have accused Abahlali of being influenced by a "third hand". Nyanisa allegedly said that Zikode was "hell-bent" on making Durban ungovernable and threatened that the ANC would "deal with" Abahlali.
Nyanisa told GroundUp that her comments had been falsely interpreted. "I have never made a threat towards Abahlali baseMjondolo," she added.
"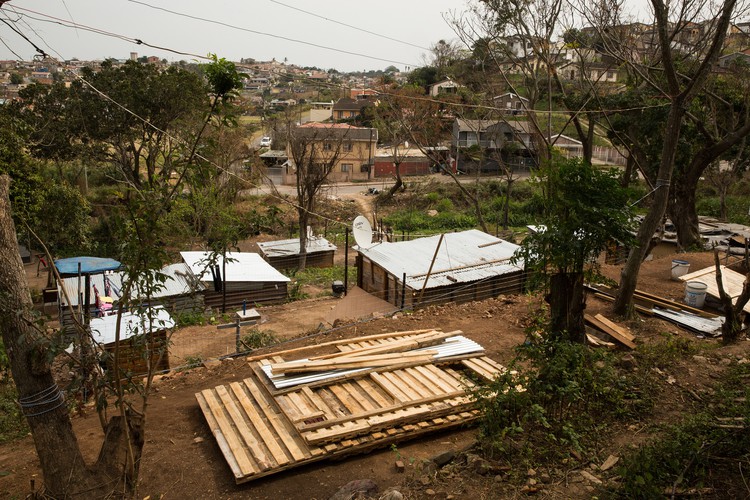 But Right2Know's provincial organiser Lazola Kati maintains that local government should be held accountable for the threats and violence directed at Abahlali activists.
"Abahlali remains the most powerful and most impactful organisation that is not politically affiliated, defending people's right to housing, land and dignity," Kati said. "We live in communities where local councillors are selling off RDP houses meant to benefit the poor and municipalities are illegally evicting shack dwellers or, even more drastically, activists are being killed by those same people."
For Bonono, this is part and parcel of being an activist in a province that has become synonymous with police brutality and political hits. "When you are part of an organisation that promotes advocacy and does not tolerate corruption, you are bound to be a target of hate, threats and hits," he says. "But we will not be intimidated. They can't kill all of us."