Housing activists say Cato Manor community is being "terrorised"
Three suspected arsonists were granted R2,000 bail each and are due back in court in February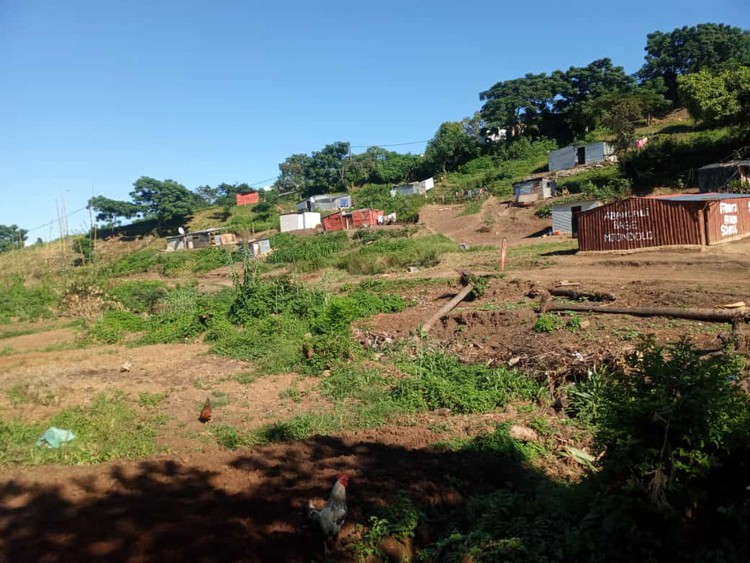 Activists in Cato Manor, Durban, say the community remains tense.
This follows the release of three men who are accused of torching shacks belonging to housing activists.
Abahlali again has questioned the court's integrity and its decision to grant the suspected arsonists bail at their first appearance when several of its members were jailed for extended periods only to have some of the charges withdrawn.
---
Tensions are high in Cato Manor, Durban, as three men accused of torching shacks belonging to housing activists were recently released from jail.

The shacks owned by Maphiwe Gasela and Phumelele Mkhize, who are activists in eKhenana informal settlement, were torched in October.
GroundUp has written several reports on the activists' legal battles. Shack dweller movement, Abahlali BaseMjondolo, has also accused the local government of nepotism and using the criminal justice system to silence its members.
Gasela and Mkhize with three other women activists are out on bail for charges related to an apparent assault which the shack dweller movement believes to be "bogus".
Some of the arrests came just days after the movement announced that it was considering suing the state over what it believes was the wrongful arrest and imprisonment of six members.
KwaZulu Natal police spokesperson Colonel Thembeka Mbele confirmed that a case of malicious damage to property is being investigated. In response to allegations by the activists, Mbele said it was "unfounded" and urged those "alleging to have been turned away by police to come forward to register their complaints".
According to a statement by Abahlali BaseMjondolo this week, the accused, aged between 37 and 50, were arrested on 23 November and released on bail of R2,000 each at the Durban Magistrate Court on 25 November. They are due back in court in February 2022.
"Two comrades spent two weeks in the notorious Westville Prison and three comrades spent six months there. When our members were granted bail, the conditions prevented them from returning to their homes in eKhenana and prevented them from continuing with their activism," the organisation said.
Abahlali again questioned the court's integrity and its decision to grant the suspected arsonists bail at their first appearance.
The organisation claims that the suspected arsonists began terrorising the community of eKhenana after their release.
A resident who spoke to GroundUp, on condition of anonymity for fear of being intimidated, said that they are constantly being threatened but the police do nothing about it.
Gasela told GroundUp that eKhenana residents no longer felt safe. "We are not happy with the court's decision to grant the accused bail and not set conditions for them to not be allowed at the commune. Our homes were burnt down and our friends and family are being threatened in their own homes. Where is the justice in that?" Gasela asked.
She and Mkhize are currently at a safe house.
Lindokuhle Mnguni, eKhenana community leader, said the current situation in the area was "really bad" but that they would not allow it to deter them from fighting for what they believe is right. He said Abahlali is planning on applying for a restraining order against the accused to protect residents.
© 2021 GroundUp. This article is licensed under a Creative Commons Attribution-NoDerivatives 4.0 International License.
You may republish this article, so long as you credit the authors and GroundUp, and do not change the text. Please include a link back to the original article.
We put an invisible pixel in the article so that we can count traffic to republishers. All analytics tools are solely on our servers. We do not give our logs to any third party. Logs are deleted after two weeks. We do not use any IP address identifying information except to count regional traffic. We are solely interested in counting hits, not tracking users. If you republish, please do not delete the invisible pixel.