School students want affordable housing in city centre
It takes hours to get to better schools, and it is costly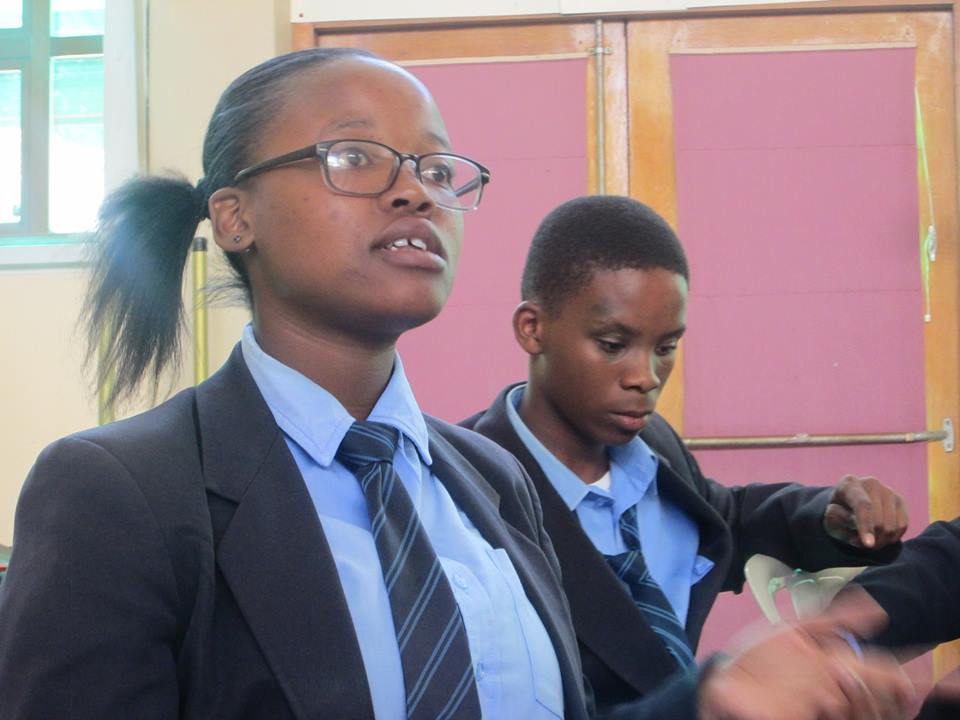 "It takes me an hour and a half to get to school without traffic. When there is traffic it takes me two hours or more. A weekly ticket to Mowbray costs R123 and a monthly is R429," Esona Mkhondweni told a meeting of students yesterday.
Mkhondweni, is a Grade 10 student who lives in Makhaza, Khayelitsha. She attends Thandokhulu High School in Mowbray. She goes there so she can get a better education than she would if she attended a public school in Khayelitsha. She travels by bus, but getting to school is expensive.
Reclaim the City is a campaign started by activist organisation Ndifuna Ukwazi. It aims to protect working class tenants in the city centre. The organisation also wants more affordable housing so that more working class people like Mkhondweni can move into the city.
Yesterday's meeting in support of the campaign was hosted by members of Equal Education who are students at Thandokhulu High School. They described the difficulties of travelling to a school close to the city.
Zenande Blie, who is doing matric, lives in Gugulethu and says she leaves home at 6am to walk to the Nyanga terminus taxi rank where she takes a taxi to school, but has to wait to get a taxi because of the long queues. "I attend morning classes for extra lessons at school, which start at 7am, and I am always late for them."
Mbalentle Buso, in grade 9, takes three taxis from Brackenfell, where she lives, to get to school. She spends R320 a week on transport. Travelling takes an hour and a half and she wakes up at 4.30 or 5am.
Xhanti Ndabula in grade 11 chaired the meeting. He said that under apartheid black people were excluded from the city. Research has found that a similar thing is happening now, he said. "Land is being sold privately to big companies and multi-millionaires, but that land [should not be] for profit. It is land for the people."
Ndifuna Ukwazi's Luyanda Mtamzeli said, "This campaign is for everyone who has to travel from outside of the city to work or for education … we discovered that most pupils that go to school in the urban schools have almost the same experiences as people working in town, where a student will wake up very early in the morning and travel two hours, in normal traffic, to school. In most cases you will find that pupils are already tired before classes start. [Those children] find it hard to focus on [lessons]."
© 2016 GroundUp.

This article is licensed under a Creative Commons Attribution-NoDerivatives 4.0 International License.