PRASA lawyers try to stop R59 million payment to Siyaya
Head of legal services claims board chairperson acted without authority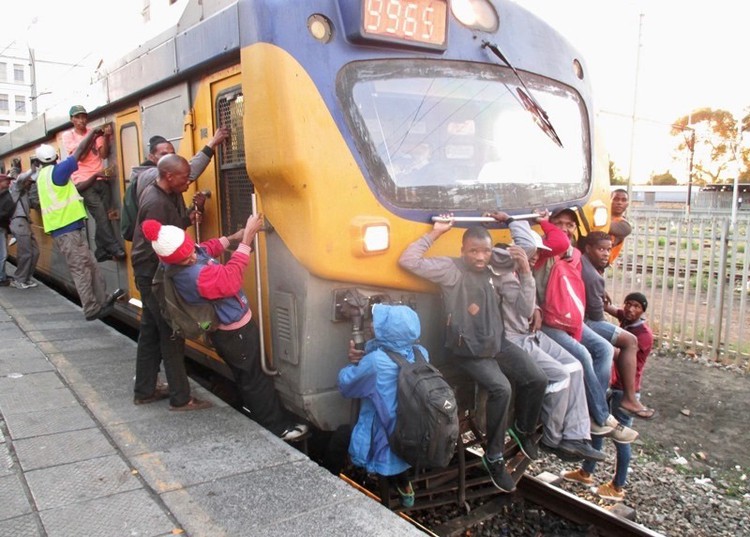 Employees of the legal department at the Passenger Rail Agency of South Africa (PRASA) intend to oppose a High Court ruling against PRASA that requires the agency to pay in excess of R58-million to Siyaya DB Consulting Engineers.
The dispute relates to claims made against PRASA by Siyaya DB for goods and services rendered to PRASA.
It comes against the background of dysfunctional Metrorail services across the country, especially in Cape Town, where the Central Line is frequently suspended, and other major lines are constantly delayed. (PRASA owns Metrorail.) Last year GroundUp published leaked forensic audit reports that found massive corruption at PRASA.
According to a letter from Siyaya DB's lawyers, Mathopo Attorneys, on 17 January 2018, to the arbitrator in the dispute, Retired Justice FDJ Brand, a settlement had been reached between the two parties and was accepted by Siyaya DB on 21 December 2017.
Court papers filed by Mathopo Attorneys on 21 February 2018 state that Brand authorised the settlement on 7 February 2018. Mathopo Attorneys lodged these papers in the Pretoria High Court, applying for the arbitration award to be made an order of court on 9 March 2018.
A court order would entitle Siyaya DB to the R58.8 million it claims PRASA owes it. It appears from a letter by PRASA's Fani Dingiswayo, General Manager of Group Legal Services at PRASA, that this court order was granted on 9 March by Acting Justice Holland Muter.
The letter was addressed to Mathopo Attorneys and says the judgment was given ex tempore (spoken, not written), so GroundUp has not been able to obtain the judgment.
Dingiswayo claimed that PRASA was not given adequate time to prepare a defence against the applications. He claimed in his letter that the dispute was settled by the current acting chairperson of the interim board, Advocate Tintswalo Annah Nana Makhubele, when she had no authority to do so.
Dingiswayo said that PRASA's legal department was not consulted and that the settlement was made "without admission of liability", which he wrote meant that PRASA had not accepted the claims made by Siyaya DB.
PRASA's legal panel was suspended by the board on 1 December 2017. Instead, PRASA's Supply Chain Management would have to hire legal services. Dingiswayo opposed this. A source GroundUp spoke to said the suspension has left PRASA's legal services dysfunctional. Supply Chain Management is at the centre of the leaked PRASA forensic audits.
GroundUp contacted Tumi Mohube, who was PRASA's acting group company secretary at the time the settlement is stated to have been reached. Mohube said he was not aware of any settlement concluded by advocate Makhubele.
Mohube referred GroundUp to Lindikaya Zide, PRASA's current group company secretary. We received no response from Zide.
Dingiswayo's letter stated that PRASA will launch an application for rescission (cancellation) of the court order. Dingiswayo gave Mathopo Attorneys until 16 March to supply PRASA with a written undertaking that it would not issue a writ of execution on the court order.
Siyaya DB Consulting is one of the companies under the S-Group of companies. GroundUp tried several times to call the majority shareholder of S-Group, Makhensa Mabunda, for comment on the matter but his mobile phone went directly to voicemail. News24 has reported that Mabunda received R75 million payments in the unfortunate Vossloh Espana contract.
Zackie Achmat of activist group UniteBehind, which has been campaigning for Metrorail services to be fixed, said the organisation condemned the PRASA chairperson's actions. "These are matters related to the suspension of the PRASA Legal Panel which has to be decided by the court," he said.
© 2018 GroundUp.


This article is licensed under a Creative Commons Attribution-NoDerivatives 4.0 International License.
You may republish this article, so long as you credit the authors and GroundUp, and do not change the text. Please include a link back to the original article.