PE officials and residents debate land occupations
Municipality encourages people to register on housing database but backyarders say the wait is too long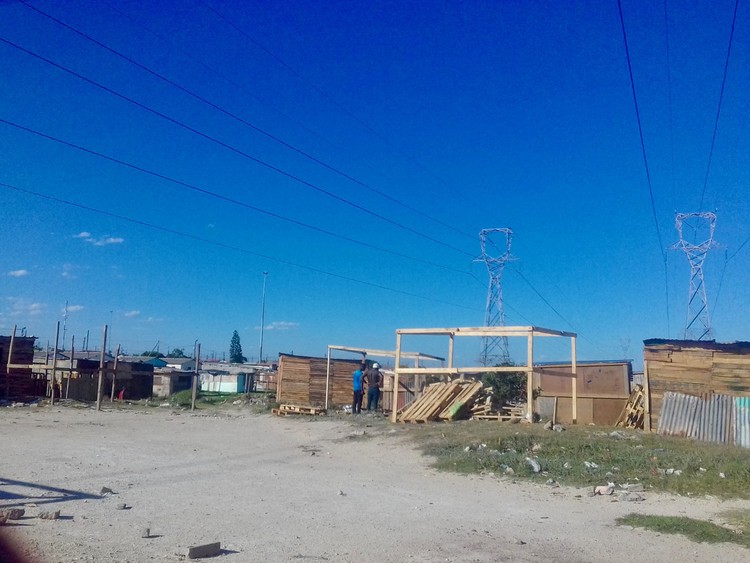 The Head of Human Settlements in the Nelson Mandela Bay Municipality, Nqaba Bhanga, told angry backyarders that land occupations are hampering efforts to provide houses. This followed protests last week after hundreds were evicted and shacks demolished from various pieces of land in ward 38.
Speaking in George Botha community hall in KwaNoxolo, Bhanga said the municipality had the necessary money for housing delivery but had to go through the courts to first evict land occupiers.
"We have various projects in the metro that have been approved to build houses for the poor. A good example is a project to build houses in Joe Slovo but we could not do that because the land is occupied by invaders," he said.
"We can't allow land invasion in our metro. The whole process has been hijacked by criminals who are selling land to the poor. Some of the ward committees are fleecing people of their hard earned cash by selling land to them. We have that problem in Motherwell where land is being sold. As government we have to protect our vulnerable people. It has been proven that some of these land invaders once owned houses or still have houses somewhere. Land invasion is a way of stealing from the poor," claimed Bhanga.
The meeting took place on Thursday afternoon. About 80 people attended. The municipality organised it in order to inform the community of new housing projects in an effort to reduce land occupations.
Thabani Konza, a backyard dweller whose shack was demolished in KwaNoxolo, said he applied for a house in 2013. "I am married and have three children. I am renting a one-room shack at the back of an RDP house. It pains me to see some of my friends owning houses of their own but we applied together … The municipality should speed up provision of houses."
Freda Felix of KwaNoxolo said she lives in a small RDP house with two grandchildren and her two sons, aged 37 and 42. She said, "They [her sons] are old and the house is too small for all of us. They applied for their houses many years ago and they are still waiting."
At the time of the evictions, an elderly backyarder, who refused to give her name, told GroundUp she registered on the housing database in 2008. She said she lost her building material worth R2,500 during the eviction.
"We are really angry … KwaNoxolo was established in 1995 and the only meaningful development was the construction of the George Botha community hall. There is one primary school, no public library, and our children have to attend secondary school in KwaDwesi," she said.
"Why are they destroying our shacks when other places like Motherwell and Ikamvelihle are allowed to build shacks everywhere?" she asked.
Ward 38 councillor Edward Harker said people should be patient because a massive housing project is in the pipeline. "I urge the residents to register and verify with the municipality whether their names are appearing on the database. Very soon we will start a project to build 24,000 units."
A member of the municipal Land Invasion Committee, who said she is not allowed to be quoted in the press, said there were 85,000 names on the metro's housing database.
© 2018 GroundUp.


This article is licensed under a Creative Commons Attribution-NoDerivatives 4.0 International License.
You may republish this article, so long as you credit the authors and GroundUp, and do not change the text. Please include a link back to the original article.