Picket at SASSA offices as April deadline looms
Grant beneficiaries still complaining about deductions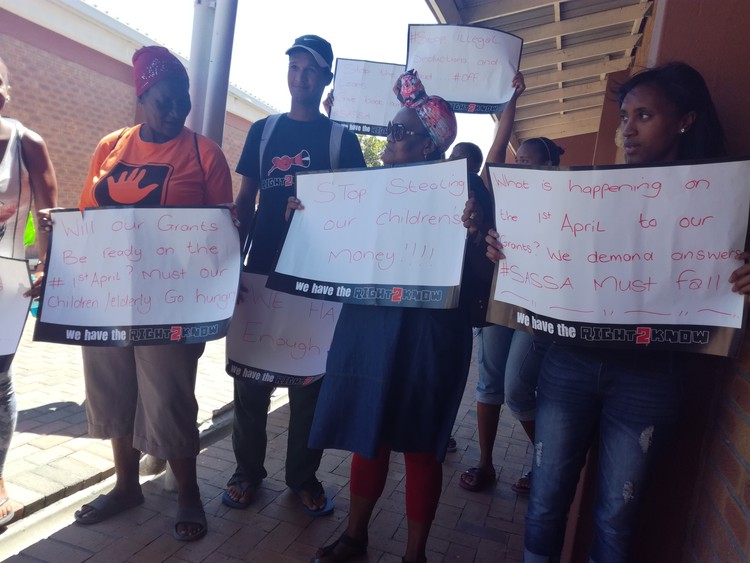 On Thursday, dozens of Black Sash and Right2Know members held pickets at several South African Social Security Agency (SASSA) offices across Cape Town.
The protest was in solidarity with social grant beneficiaries who aren't certain how they will be paid from 1 April.
The pickets come two days after Black Sash filed an application to the Constitutional Court, requesting that Social Development Minister Bathabile Dlamini safeguard beneficiaries against unauthorised deductions when renegotiating a new contract with Cash Paymaster Services (CPS).
SASSA's five-year contract with CPS, which began in February 2012, was declared invalid by the Court in 2014, but the Court suspended the invalidity so that grants could continue to be paid. SASSA submitted a plan in 2014 to take over the payment of grants itself when the CPS contract ends on 31 March 2017. But in February 2017, SASSA acknowledged its failure to meet this deadline.
On Thursday, GroundUp visited SASSA venues in Mitchells Plain and Delft where protesters dressed in black, orange and white sang and held up posters which read: "Hands off confidential information" and "Give over to the Post Office, they won't steal our grants."
At the Delft South library, by late afternoon more than 100 people were still seated inside the hall with five SASSA officials assisting beneficiaries. Most of those seated inside were there to complain and enquire about "unexplained deductions" from their grants.
In Mitchells Plain, 73-year-old Verdun Meyer said he had received less than half of his "desperately needed" R1,500 old age pension.
"I thought the ATM made a mistake, so I came all the way from Woodlands to find out what happened to my money. They told me to make an affidavit at the police station and bring it back to them. Where must I get the money to go up and down like this? I needed that money to pay my rent this month," he said.
"The money was taken from my account before I even got to the ATM [on Wednesday]. No one has access to my card and I know I didn't make a loan, so how could this happen?" he asked.
Meyer said: "People are afraid for next month. We don't know where we will be paid or if we'll get our money at all."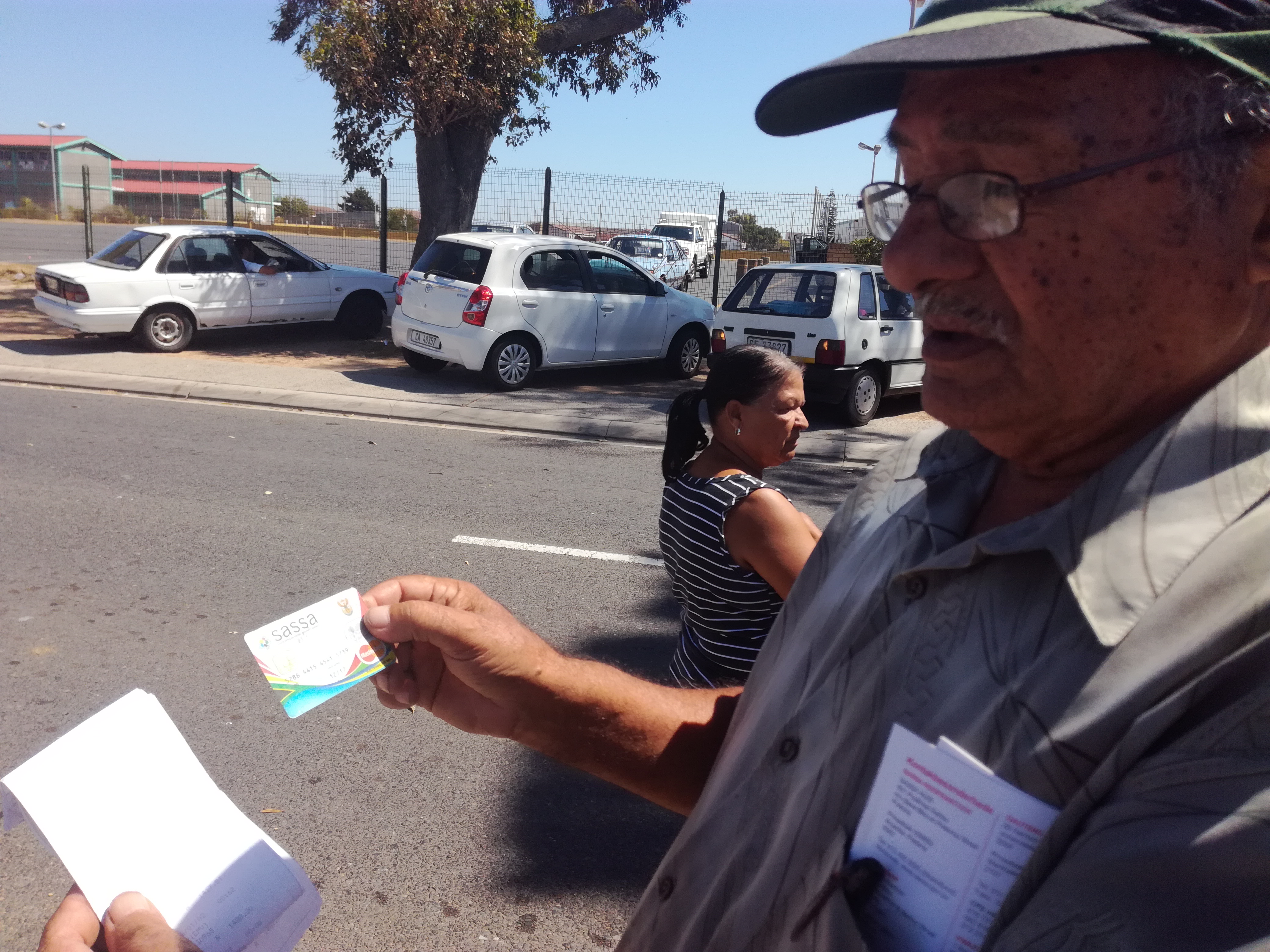 Kim Hossain, 35, said it was her fourth visit to the SASSA office in Portlands to enquire about deductions on her R360 child support grant. "I came here last month as well because I only got R140. They [SASSA] couldn't tell me what was wrong. This month I got R130. My son turns 10 today. I can't even buy him anything because we won't have money the rest of the month," she said.
Hossain's payment slip showed a deduction for repayments on a loan from a company she has never heard of. "I didn't take out a loan. I don't even buy electricity with this card. I really need that money. My child's father works, but I'm unemployed now and we need that money," she said.
Vainola Makan from Right2Know said they were tired of talking to government about the social grant crisis. Makan said it was time to get more people involved in the battle.
"We will be keeping a close eye on what SASSA does next."
Makan said the fact that Dlamini had not appeared at parliamentary hearings this week showed "a complete disregard for the people".
© 2017 GroundUp.

This article is licensed under a Creative Commons Attribution-NoDerivatives 4.0 International License.
You may republish this article, so long as you credit the authors and GroundUp, and do not change the text. Please include a link back to the original article.