Outsmarting shack fires
Four fires a day are reported in informal settlements. Reblocking might curb the devastation.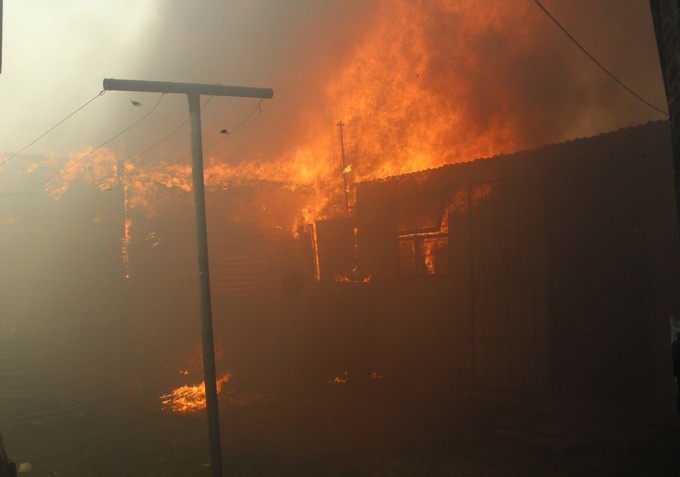 In 2015, the City of Cape Town's Fire and Rescue Service received 1,519 reports of fires in informal settlements, an average of more than four per day. In these fires, 5,465 structures were destroyed or damaged. In formal areas there were as many fires (1,518) but much fewer structures, 1,209, were destroyed or damaged.
Fire and Rescue's spokesperson Theo Layne said there were two main types of fires in Cape Town: vegetation and structural, and in most cases both could be prevented.
Some of the common causes of fires in informal settlements were illegal electrical connections and negligence when using cooking or heating devices.
"Informal settlements are at a high risk for the rapid spread of structural fires. The rate of spread is directly influenced by the materials used in the construction of settlements and the distance between each structure. It is essential that the roadways around the structures are kept clear of obstructions to allow emergency vehicles to move around under emergency conditions."
Some of the things Layne said could be done to help prevent was ensuring that cooking, heating devices and electrical connections are sound and monitored at all times; that appliances not in use are switched off and disconnected; and ensuring that structures are built at least three metres apart.
"The vandalism of fire hydrants is another serious concern. Damaged hydrants hamper firefighters when additional water supply is required to assist in extinguishing fires," said Layne.
Reblocking
One of the City's plans to reduce the risk of fire and its rapid spreading over large areas is to introduce reblocking, the process of making streets in informal settlements accessible. The reblocking policy was adopted by the City in 2013.
Yolande Hendler from The South African Alliance of Shack Dwellers International (SA SDI) says, "There are two broad approaches to reblocking,­ one practiced by the SA SDI Alliance in four metropolitan areas in South Africa and the other by the City of Cape Town. In both instances, reblocking is an example of informal settlement upgrading, which is an in situ and incremental process of securing basic services like water, sanitation, drainage, electricity and improving settlement layouts."
"Reblocking refers to the reconfiguration and repositioning of shacks in very dense informal settlements according to a community-drafted spatial framework … It creates an alternative to evictions, contributes to securing tenure, and prepares a community for housing development.
"The aim is to better utilize the spaces in informal settlements to open up pathways and roads that allow for better service provision and quicker access for emergency vehicles.
"Reblocking is done in clusters identified by the community, and after implementation, courtyards are created to ensure a safer environment for women and children via neighborhood watches. All shacks face the courtyard, and productive places such as washing lines and food gardens. New structures are not only rebuilt according to the new layout, but also use new clip-lock material which is more fire resistant," said Hendler.
According to Hendler, there are 22 informal settlements identified for reblocking in the City of Cape Town's five-year integrated development plan. Of the 22 settlements, there were five pilot settlements. Of these, three have been completed in partnership with the City, namely Mtshini Wam in Milnerton, Kuku Town in Kensington and Flamingo Crescent in Lansdowne.
The first reblocking projects by the SA SDI Alliance (which set a precedent for later reblocking projects) took place in Joe Slovo Langa (in response to a fire), and Sheffield Road, Khayelitsha.
"When a community is mobilized and ready," says Hendler, "this means that they have been practically involved in project preparation and mapping the new layout; implementation can take two to six months.
"But the challenge is that implementation is postponed until the City is ready. This can be a lengthy process of approving budgets and appointing contractors, and can delay the project by more than one year."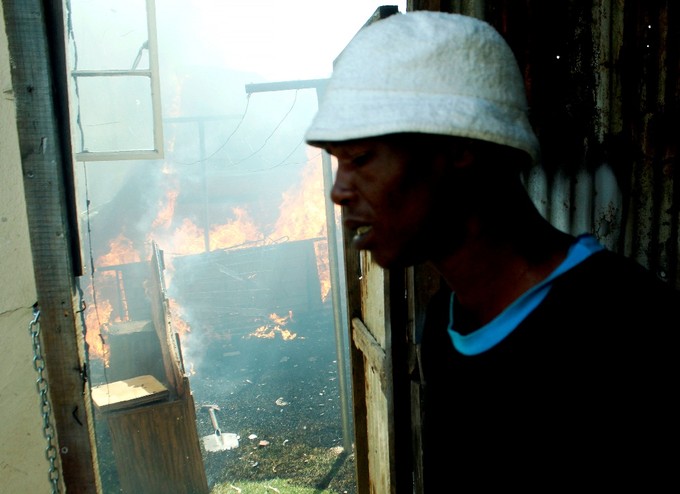 Benedicta van Minnen, the Mayoral Committee Member for Human Settlements, said the reconfiguration of the informal settlements where reblocking could occur and the removal of the old structures to make way for reblocking are usually done in agreement with residents and in partnership with their partner non-profit organisations, such as the Community Organisation Resource Centre (CORC) and the Informal Settlements Network.
"Re-blocking offers clear benefits with respect to fire safety, establishing roads, reducing grey water hazards, creating jobs and instilling a sense of pride within the community," said Van Minnen.
The are a total of 204 informal settlements in the City and approximately R8,5 million has been committed to the roll-out of this service.
According to Van Minnen, the City's reblocking of Mshini Wam, Kuku Town and Flamingo Crescent received a high level of community support.
The City also completed post-fire re-blocking in Block 8 in Philippi, in Kosovo, and partly in Masiphumelele.
Flood mitigation re-blocking has also been done in Shukushukuma, Kosovo, Green Park and Los Angeles.
For the next financial year, the City has identified five more informal settlements on City-owned land in Khayelitsha, Gugulethu and Mfuleni where the re-blocking process will commence soon.
The Social Justice Coalition's Axolile Notywala said reblocking had been done in BM Section in Khayelitsha. This was done after a fire had occurred. He said it had seemed like reblocking was being done mainly in smaller informal settlements. "If that is the case then we need to come up with a broader plan that will include all informal settlements."
Fires should be immediately reported to the Public Emergency Call Centre on 107 from a landline or 021 480 7700 from a cell phone. Damaged fire hydrants can be reported to 0860 103 089.
© 2016 GroundUp.

This article is licensed under a Creative Commons Attribution-NoDerivatives 4.0 International License.