No water for months in Eastern Cape town
Ndlovini residents say they've been ignored since the elections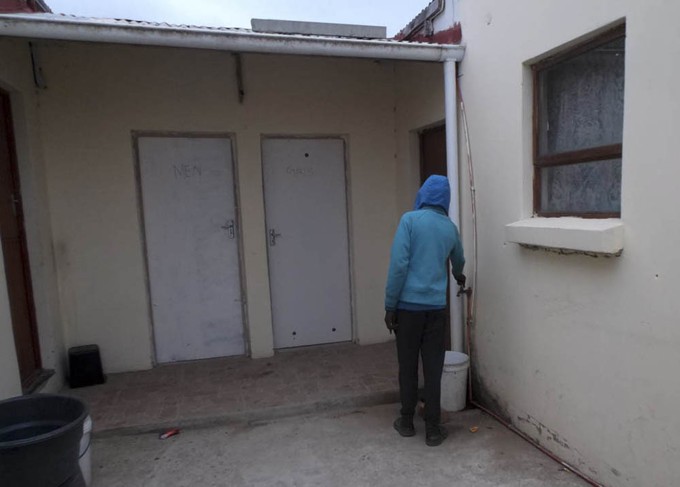 Residents of Ndlovini in Port Alfred say they have not had running water for months and the municipality has ignored them since the elections in August.
Resident Noneliseko Nkondlo said the water supply had been a problem for months but in the past the muncipality had supplied water in trucks. Ndlovini houses have a flush toilet and tap outside.
"Before the elections, the municipality would announce that there will be no water and the trucks would deliver water, but ever since we voted none of this has happened", she said. 
She said without water it was difficult to wash or to wash school uniforms.
She said what annoyed residents most was the lack of communication from the municipality.
"Before the elections we were so important to them because they wanted our votes. Now that the elections are over, and they got the votes, we are nothing to them", said Nkondlo.
Malixole Njeba was coming from the shop where he had bought water so that his family could cook and drink.
"I am not working so buying water is difficult for me."
He said it was difficult to use the toilets without water.
Nomachule Ngalo, a mother of five, said sometimes her children did not go to school because there was no water to wash their uniforms. "I do not have money to buy water because i am a single mother and i do not have a permanent job. I wash other people's clothes to provide for my family", she said.
She said she had heard that the Ndlambe municipal truck delivered water but she had never seen it. She believed it came during the night when everyone was asleep.
"Just after we voted for them they now treat us like nothing",said Nomachule.
"How can they deliver water at night while it's time for everyone to sleep?"said one resident.
Ndlambe municipality spokesperson Khululekile Mbolekwa said the reason for the shortage was a clean-up of the reservoir. He said he had not been aware that some areas were not getting water but would take steps to solve the problem.
Dodgy people are suing us. Please support us by contributing to our legal costs and helping us to publish news that matters.
© 2016 GroundUp.

This article is licensed under a Creative Commons Attribution-NoDerivatives 4.0 International License.
You may republish this article, so long as you credit the authors and GroundUp, and do not change the text. Please include a link back to the original article.