Newly repaired community hall torched
City officials to meet with Joe Slovo Park leaders in a bid to end protests that started after shack demolitions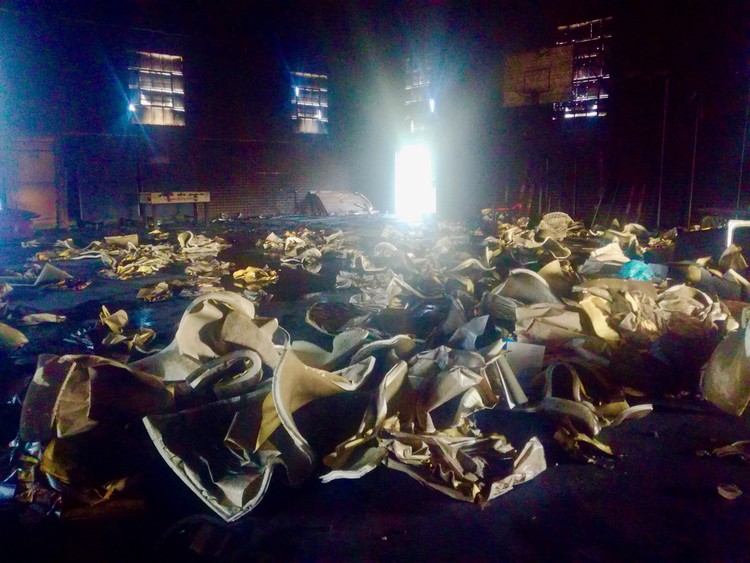 Joe Slovo Park community leaders and representatives from the City of Cape Town are expected to meet today over the recent spate of protests in the area.
On Sunday afternoon, a group of protesters torched a MyCiTi bus after the City's Anti-Land Invasion Unit demolished about 20 shacks.
At about 8pm on Monday, protesters burnt the community centre and a small hall on Democracy Way which was being used as a local clinic and church. The Joe Slovo community hall was also gutted. 
By Tuesday, City officials had cordoned off the community hall to assess the damage and clear debris. Inside, charred rubble and melted plastic chairs were scattered across the floor; the kitchen was gutted, and the bathrooms badly vandalised.
A female firefighter, who asked not to be identified, said she is traumatised after being caught in a tense standoff between protesters throwing stones and police firing tear gas.
"I was so scared, because it was the first time I experienced this. At one point, I was separated from my team and my eyes started burning. Later, I found out that it was teargas. I'm still coughing," she said.
Loyiso Nkohla, the City's community liaison officer, said he could not comment on the matter until officials had met with community leaders. He said for safety reasons a closed meeting would be held at Milnerton police station.
Community leader Cowen Banjatwa said the people whose shacks were demolished are from Ward 4 and that they cannot afford the rents in the area.
Banjatwa said he woke to the sound of people shouting and the smell of teargas. "My eyes and my wife's eyes were burning in our shack. Now, people don't have places to stay and they are angry. I don't encourage what happened, but we need to sit down and discuss with the City to find solutions before this continues."
"There is a great need for housing here and nothing has been done about it for years," he said.
Phoenix resident Gavin Williams, whose formal house is directly behind the torched Democracy Way hall, said he feared for the safety of his family on the night of the protest. "We heard something happening outside, people shouting and going on. Then we smelt the smoke and the teargas. The neighbours all came out and started throwing buckets of water on the hall because the fire was about to jump over to our houses."
"We had to take our four-month-old baby away because of all the smoke. Even the fire brigade was scared to come … We had to go and fetch them. The police also only came when everything was done," he said.
Lorenzo Hutchinson said protesters started to stone them when he and his neighbours were trying to douse the flames. "We were trying to save our homes, but they started throwing us with stones. We have nothing to do with what they are protesting about, but they attacked us. That's not right," he said.
Mayoral Committee Member for Safety and Security JP Smith said the City has spent years transforming the hall into "one the community can be proud of".
"The hall has been severely damaged and will be closed until further notice. The fire damage is extensive, resulting in almost all of the ceiling boards in the main hall being destroyed. This is hard to swallow when [on Monday] the Recreation and Parks Department finished extensive repairs to all ceilings boards and doors in this facility after years of motivating for funding," he said.
"The nearest community halls are the Summer Greens Hall and the Milnerton Hall, and the City's Recreation and Parks Department will accommodate users of the Joe Slovo Hall," said Smith.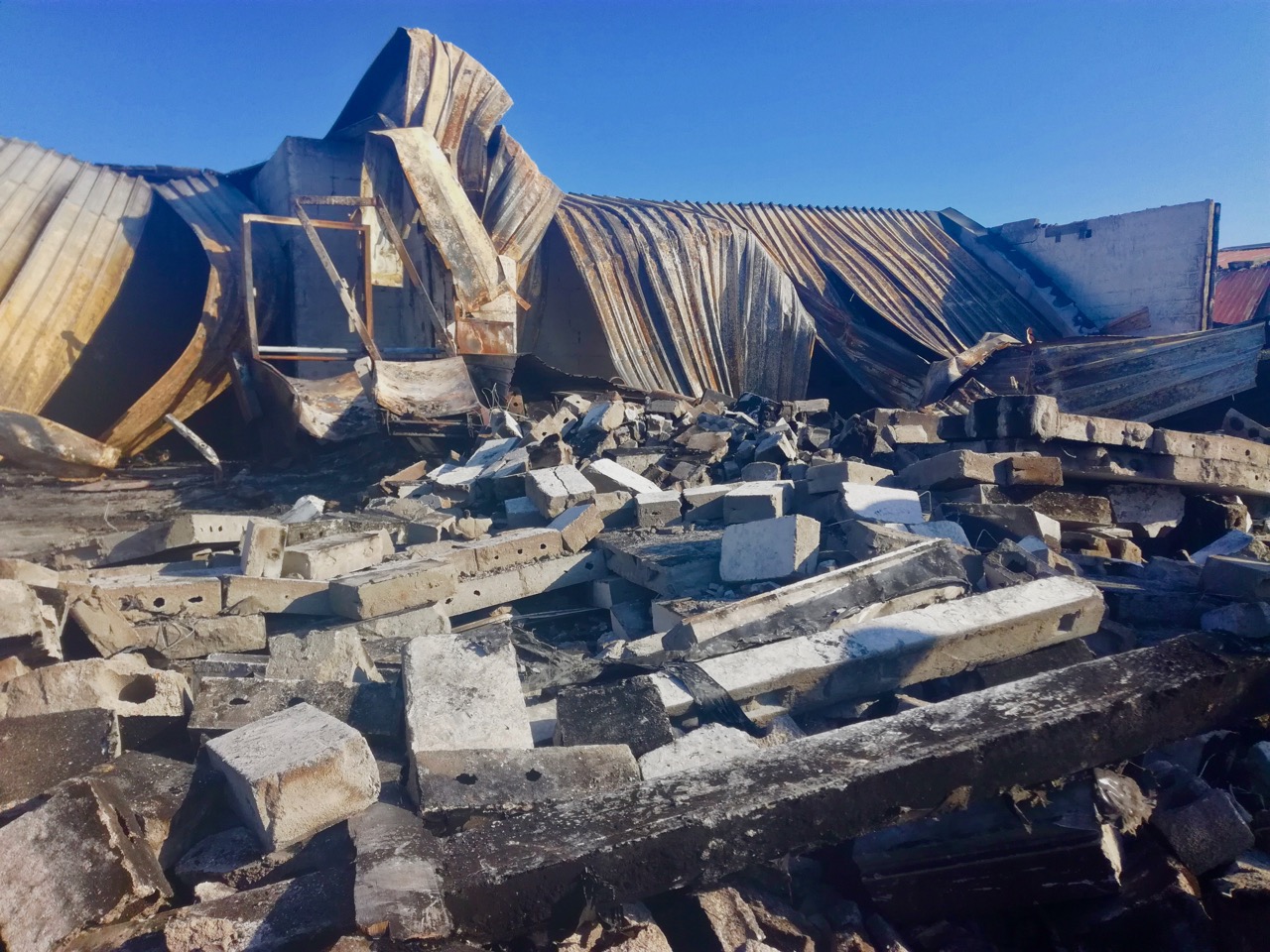 Dodgy people are suing us. Please support us by contributing to our legal costs and helping us to publish news that matters.
© 2017 GroundUp.

This article is licensed under a Creative Commons Attribution-NoDerivatives 4.0 International License.
You may republish this article, so long as you credit the authors and GroundUp, and do not change the text. Please include a link back to the original article.