MPs slam Social Development's annual report
Problems include lapsed foster grants, missed targets for elderly, too many roadshows and much more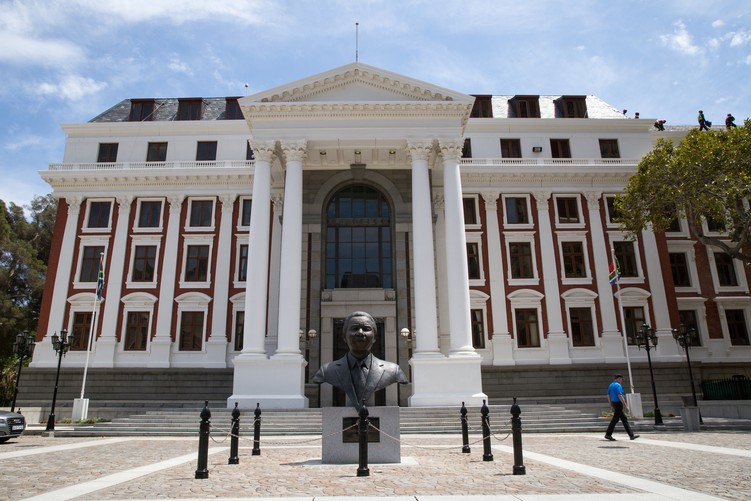 "How can you say you are happy meeting 81% of your targets? All that means is that 19% of vulnerable South Africans suffered because [the Department of Social Development] planned but did not deliver," said IFP MP Mntomuhle Khawula.
He was speaking to officials from the Department of Social Development (DSD). They were presenting the annual financial report to the National Council of Provinces's Select Committee on Social Services in Parliament on Tuesday.
Khawula questioned officials on their budget allocation for some of their "overachieved" targets. "You say your target was to do 80 roadshows but you ended up doing over 100. Where does the money come from? This says something is wrong with the Department's budget," he said.
Several MPs also raised concern with the Department's poor focus on "crucial" areas such as people with disabilities, the elderly and substance abuse.
DA MP Chris Hattingh said, "I'd be more interested to get a detailed report on the targets that were not achieved and why those were not met. Of the 11 substance abuse campaigns that were done, there is no indication of a special focus where people are being killed by drug lords like in the Western Cape. We are losing the drug battle."
Committee chairperson Landulile Dlamini said that while the Department had a clean audit, it didn't mean it was delivering. "We have not done well in terms of abuse against women and children, human trafficking and social cohesion. In fact we are getting worse. Most of the things in the report talks about plans, strategies and bills and not the crucial work that needs to be done on the ground," she said.
Dlamini said not enough was being done to address the challenges involved in helping the elderly and people with disabilities. "If you had achieved 100% of your targets, you would've overspent. Why do you ask us to approve a budget of your own plans and then not follow it? I also want to know what happened to all the children whose court applications for foster care grant are still pending?"
The Department's Thabani Buthelezi said that there was a lack of statistics for disability-related grants. He added that there were about 20,000 fewer foster care grants given last year due to court orders lapsing.
Asked why more substance abuse facilities are not being built in areas where they are most needed, Deputy Minister of Social Development, Hendrietta Bogopane-Zulu, said the delays were because of "provincial politics". She said premiers often "made her job difficult" to start the projects. "I acknowledge that the report should be compiled better to include what we are actually doing and what some of our challenges are." She told MPs that the Department relied on Stats SA to determine their targets for grants and outreach programmes.
Bogopane-Zulu added that the Department still battled setting criteria for grants related to disabilities which she said often resulted in further delays for distributing the grants.
MPs were shocked when the Department revealed that of the 1,004 scholarships given to social workers, only 566 ended up working for the state last year. The Department's deputy director-general, Conny Nxumalo, said no new students would be accepted in 2018. "It just doesn't make sense to keep training social workers if there are no funds to appoint them. Currently there are 2,784 unemployed social workers who were part of scholarship programme. This number is higher when you consider those who paid for their own studies," she said.
ANC MP Lungelwa Zwane said she was concerned that nowhere in the report did the Department mention any officials being held accountable for the fruitless and wasteful expenditure. The committee agreed that the South African Social Security Agency (SASSA), the National Development Agency and Central Drug Authority would present separate annual reports at a later stage.
© 2017 GroundUp.

This article is licensed under a Creative Commons Attribution-NoDerivatives 4.0 International License.
You may republish this article, so long as you credit the authors and GroundUp, and do not change the text. Please include a link back to the original article.