Metrorail's smashing relationship with cars
"It will be fixed" says Metrorail – but it's not clear when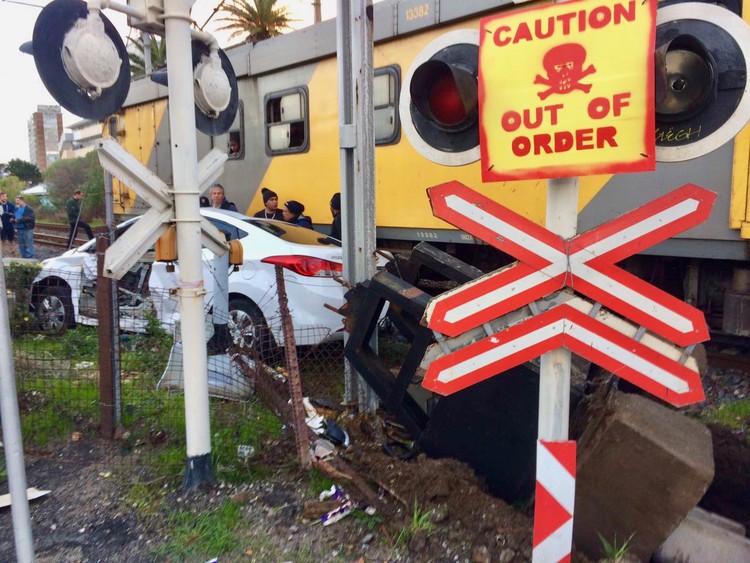 Metrorail advises motorists crossing the train tracks on Uxbridge Road in Lakeside: "STOP, look around carefully before proceeding with extreme caution."
This is because the level crossing – which includes both the lights and boom that signify when a train is approaching – has been broken since January. Metrorail gave no clear answer on when it will be repaired.
"It will be fixed," said Metrorail spokesperson Riana Scott. "It is anticipated that it will be approximately eight months to repair the extensive damage."
But she said a contractor had only recently been appointed and an assessment was still to be done.
According to Metrorail, the crossing at Albertyn was damaged on 28 January by a delivery truck crashing through the booms. This caused short-circuiting in seven other level crossings between Retreat and Simon's Town, including Uxbridge.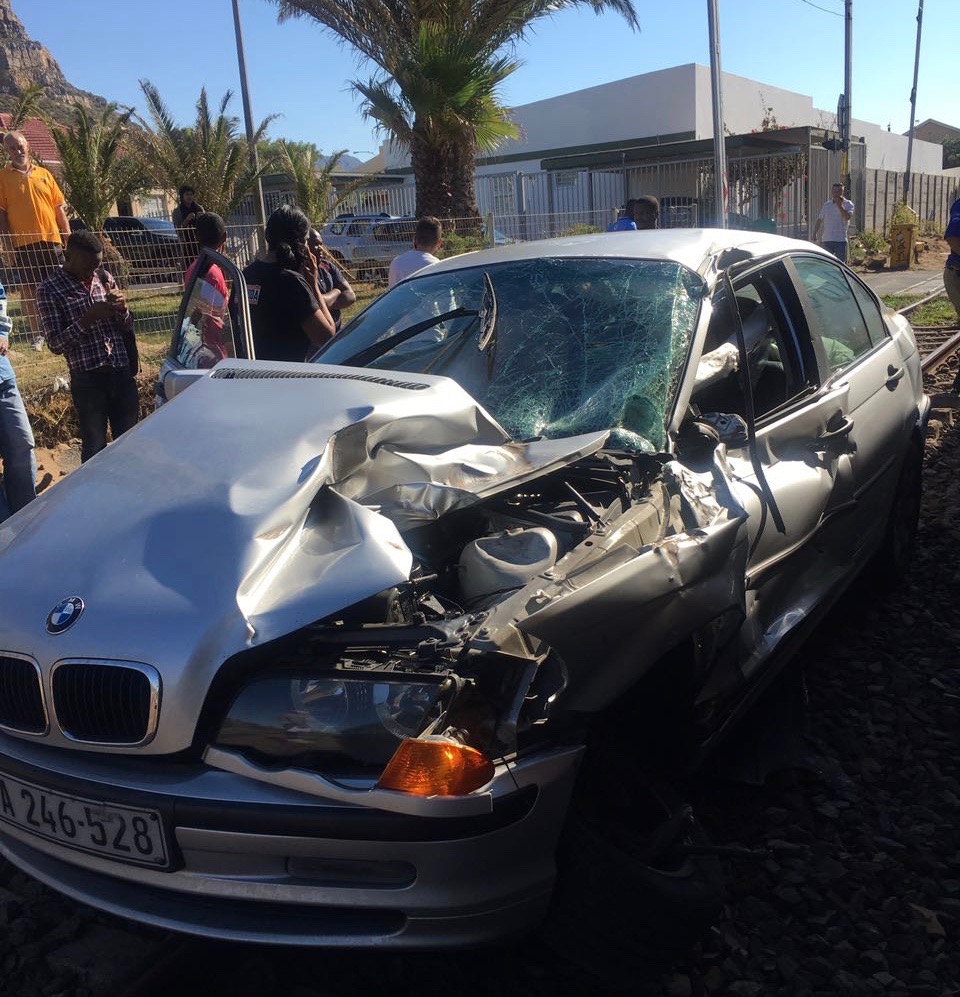 When asked how many accidents had occurred as a result of the broken crossing at Uxbridge, Scott was aware of one on 23 May. There were minor injuries.
However, GroundUp spoke to residents who live in the area. They recalled an additional accident at Uxbridge on 6 March.
Residents also cited two accidents at the Albertyn crossing, which was also damaged in January, on 9 April and 9 July. This brings total accidents due to broken crossings to four.
Scott said personal safety is the responsibility of pedestrians and motorists. "The provision of barriers/booms/attendants at level crossings act as additional barriers," said Scott.
Residents resorted to placing homemade signage at the crossings when no attempt was made by Metrorail to mark the booms as out of order.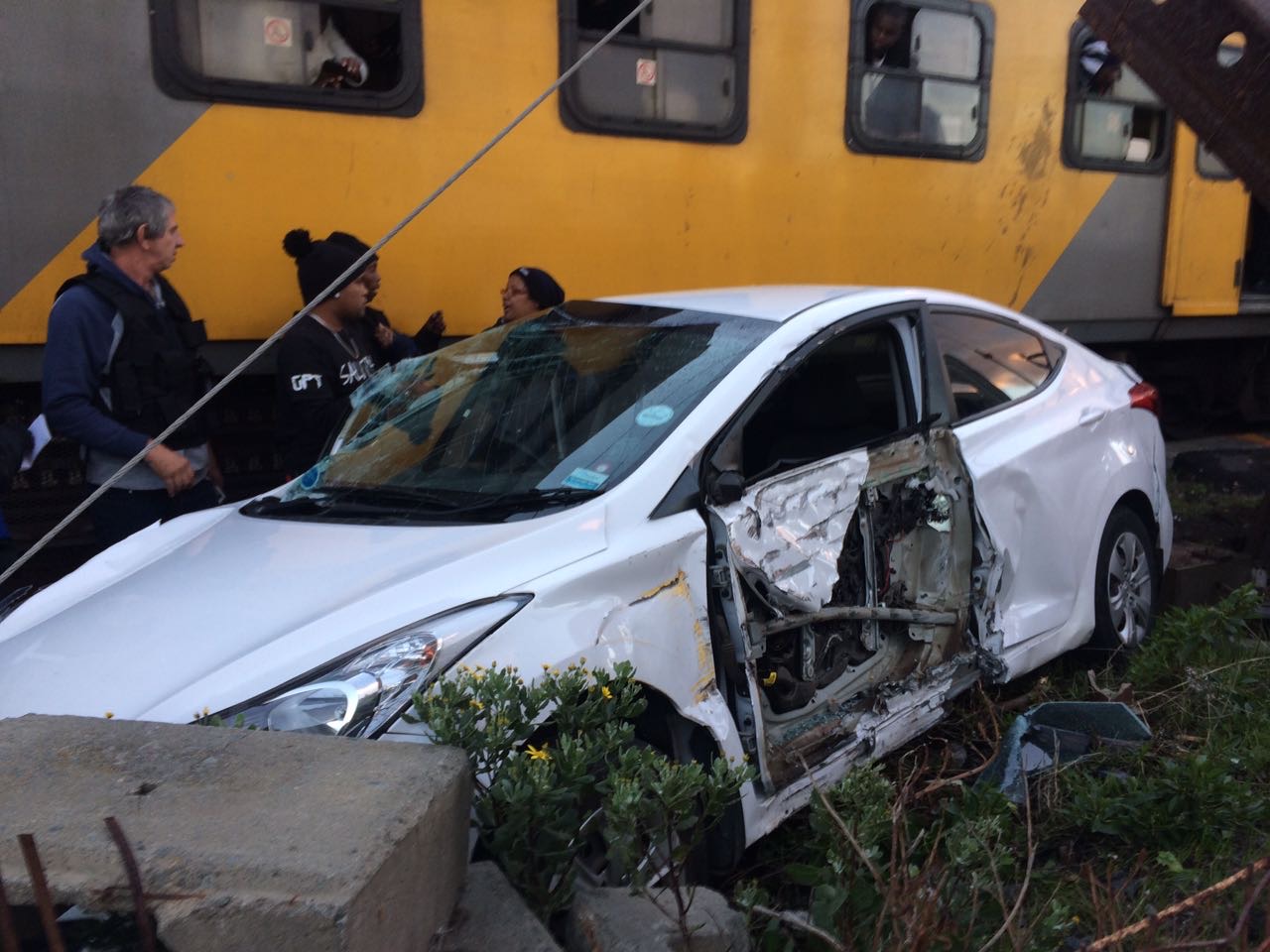 The eight-month repair process allows for five months to receive components from abroad and three more months to do the repairs.
"Procurement must comply with PRASA procurement policies and Treasury regulations," said Scott.
Eddie Andrews, Mayco member for Area South, said that the City's Transport and Urban Development Authority (TDA) has met with the regional manager from PRASA, the entity that owns Metrorail. "We have requested that PRASA expedite the repairs as these are important level-crossings in our road network," said Andrews.
In the meanwhile Metrorail staff are stationed at the Uxbridge crossing. The cost of not fixing the crossings is unknown.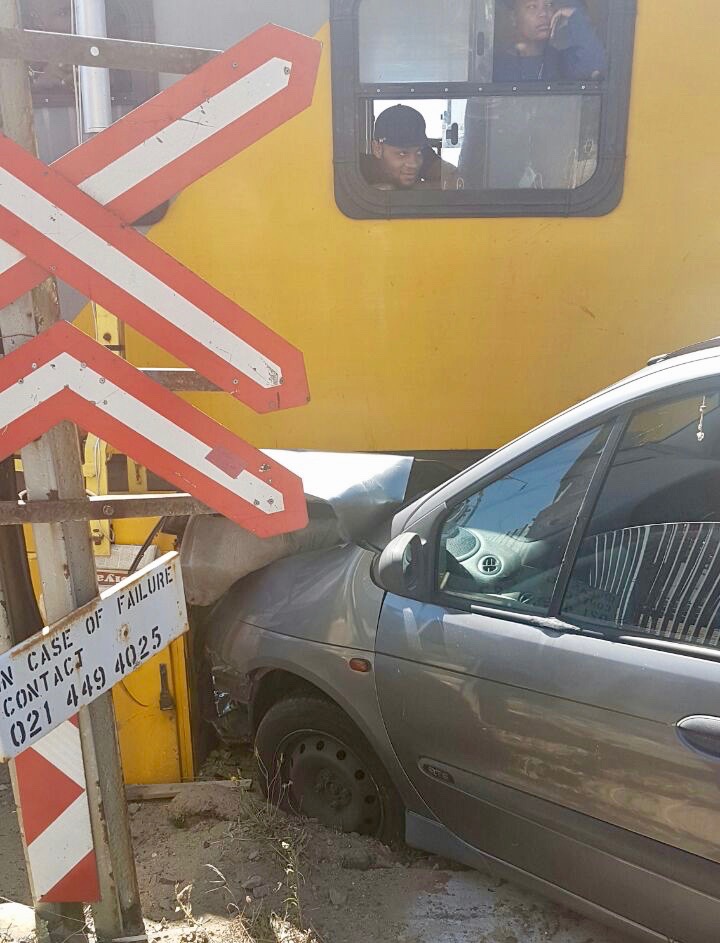 Dodgy people are suing us. Please support us by contributing to our legal costs and helping us to publish news that matters.
Letters
Dear Editor
I don't want to downplay or make light of the trauma involved in being hit by a train. I am nevertheless wondering how it is possible to not see a train and collide with it.
Colliding with a truck or other code 10 vehicle at a traffic light controlled intersection is a little more understandable. There is a lot more room for error and unexpected movements.
Can it also be that it's easier for PRASA to buy a set of locomotives than some spare parts for a safety boom? I guess that raises the question as to why it is necessary to have imported booms...
© 2017 GroundUp.

This article is licensed under a Creative Commons Attribution-NoDerivatives 4.0 International License.
You may republish this article, so long as you credit the authors and GroundUp, and do not change the text. Please include a link back to the original article.