Justice department fund loses millions through "fraudulent transactions"
Payouts from the fund have been suspended leaving people unable to access their money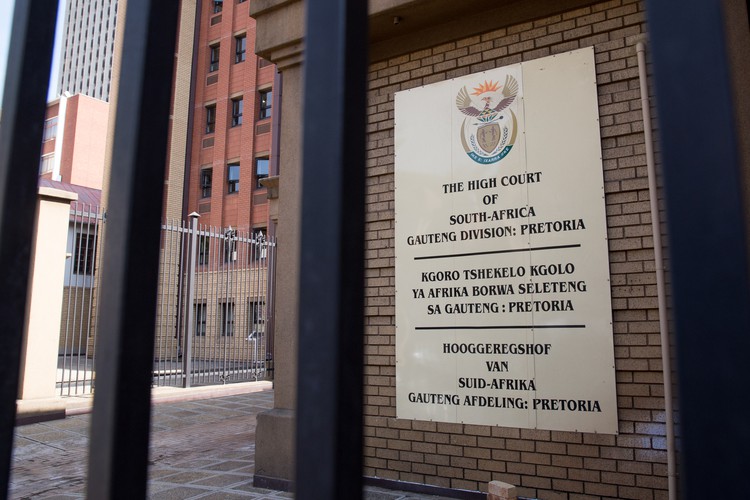 The Department of Justice Guardian's Fund has been hit by criminals yet again through a series of "fraudulent transactions".
The Fund was created to manage money on behalf of persons who are legally incapable or do not have the capacity to manage their own affairs.
Since the theft in April, all payments from the Fund have been suspended.
Two orphaned sisters from Pretoria have been unable to pay their student loan, pay for transport or other crucial expenses this month after criminals breached the systems of the Department of Justice Guardian's Fund and made off with millions of rand.
The department has not confirmed the exact amount but a report by the Sowetan states that R18-million was stolen from the fund in April.
The Guardian's Fund was created to manage money on behalf of persons who are legally incapable or do not have the capacity to manage their own affairs. This includes minors, unborn heirs and missing or absent people. The fund is administered by the Master of the High Court with offices in Pretoria, Cape Town, Bloemfontein, Kimberly and Makhanda.
The money in the Guardian's Fund is invested with the Public Investment Corporation and audited annually.
The Master's office may pay all the accrued interest, as well as up to R250,00 from the invested capital for maintenance, for expenses such as school and university fees, medical bills, accommodation and any other needs that can be motivated.
This week, the sisters, aged 23 and 19, contacted GroundUp after their desperate attempts to get answers from the department as to why they could not access their money proved futile.
The eldest sibling, who asked that we withhold their identities, explained that their father had his pension paid into the Guardian's Fund for them to access once they came of age. Their father died in 2015 and their mother died last year.
"On 3 May, a woman from the fund emailed me to let me know that there was incorrect information on my letter that I submitted to the Guardian's Fund. On 5 May, while I was still sorting out the problem on my side, I asked the woman from the fund to go ahead and process my sister's payment since all her information was correct. That is when the woman told me that their system was offline," she said.
She said they were given this excuse each time they called, until 11 May when they were told that the fund had been "hacked".
Department spokesperson Steve Mahlangu was tight-lipped on the matter. Mahlangu merely acknowledged that there had been an incident of "theft".
According to the Sowetan report, this is the third time in three years that cybercriminals have breached the department's systems.
"Initially it was thought to be a hacking incident, however, preliminary investigations suggest that this was theft. Several law enforcement agencies are investigating this matter," Mahlangu said. He said, on this premise, payments from the fund have been suspended for the department "to explore alternative, safer payment processing".
"The department switched off the system to prevent further fraudulent transactions while this matter was being investigated," said Mahlangu.
Meanwhile, the sisters say their lives are on hold while they wait for the system to be brought back online. "It is frustrating. All we can do now is wait. Once the system is online again we'd probably have to wait again for them to clear the backlog."
The eldest sister told GroundUp her sibling desperately needs to pay her student loan.
"As for me, it would really help me get out of the financial hole I'm in," she said.
According to Mahlangu, fund payments are expected to resume from next week.
"The department has started implementing an interim process of paying beneficiaries. Actual disbursements will commence into the recipients' bank account from 12 June 2023. The department cannot divulge more until all investigations are finalised," said Mahlangu.
This article will be updated if the department responds to our further questions including how many people have been affected.
Letters
Dear Editor
I am a single mum from KZN. I have a minor who's 12. We have been waiting for our payout since March. His applications for high school have been put on hold because I need to pay the admin fees which is why I applied for the aid. He needs winter clothes, his school trip... Money is outstanding because of this mess.
We were not once notified of an issue at the guardian fund so we can make alternative arrangements - all I got was different excuses every time I queried. This has set my finances back terribly. I've overdrawn on my credit cards to pay for extras which dropped my credit scores and causes damage to my financial profile. Who pays for the damages? Why can't they just communicate with us? What is now the way forward from here? When will we actually be paid out? Who is going to do damage control and how fast? We need answers.
I know a mother whose kids can't go back to school next term because fees are not up to date. A mother whose application for her child's pre-school for next year is on hold because of no payment. Households where there's no food, no transport money, no money for kids to be taken to the doctor. Why do kids have to suffer when provision has been made for their daily upkeep? Someone needs to be held accountable and we need to be compensated for all we have had to endure. This is unacceptable.
© 2023 GroundUp. This article is licensed under a Creative Commons Attribution-NoDerivatives 4.0 International License.
You may republish this article, so long as you credit the authors and GroundUp, and do not change the text. Please include a link back to the original article.
We put an invisible pixel in the article so that we can count traffic to republishers. All analytics tools are solely on our servers. We do not give our logs to any third party. Logs are deleted after two weeks. We do not use any IP address identifying information except to count regional traffic. We are solely interested in counting hits, not tracking users. If you republish, please do not delete the invisible pixel.