Exhibition imagines an alternative future for an inclusive Cape Town
Residents of Cissie Gool House have co-designed an exhibit at the Cape Institute for Architecture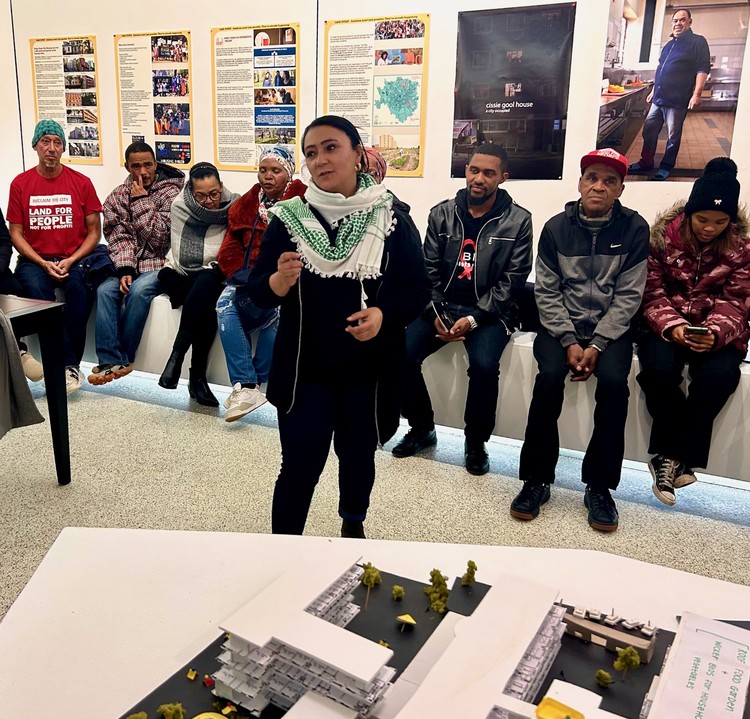 On Wednesday about 50 people braved the cold and rain to attend the official opening of The Cissie Gool House Co-Design Exhibition, a showcase for an alternative future for affordable housing in Cape Town held at the Cape Institute for Architecture.
The exhibition gives prominence to work by residents of Cissie Gool House, the former Woodstock Hospital. Reclaim the City has been occupying the building, as well as the former Helen Bowden Nurses Home in Green Point, since 2017 in order to highlight the need for affordable housing in Cape Town.
On one wall are portraits of the leaders of the occupation along with their stories while Reclaim the City slogans adorn another wall. There is also a display featuring case studies of local and international affordable housing movements, as well as the inclusion of short documentary screenings.
Bevil Lucas, one of the leaders at Cissie Gool House, said the exhibit speaks to self-reliance. "What we have attempted to do here is to show, not only the State, but to show people our collective engagement … Not to wait on the new world, but to contribute, build, and to make sure that our interpretation of a new world is possible," he said.
Architect and development planner Malcolm Campbell said his role was to assist the co-design process. He had an initial framework but the process developed organically. Campbell identified two key events: one was the City of Cape Town putting out a tender for a facilities manager for the occupation, the other was a heritage impact assessment of the building.
"The residents responded with their ideas about what we should do," he said.
Karen Hendricks, another leader, encouraged people to come and interact with the exhibition. "Come and see how we are able to collaborate, communicate, and build an alternative. We are in the middle of a housing crisis.
"We also know that we live in the most unequal city where housing is a pure commodity … People can't live and die on a waiting list, they have to live in homes," she said
The Cissie Gool House Co-Design exhibition runs until 21 June. It is open from Monday to Friday from 9am to 4pm.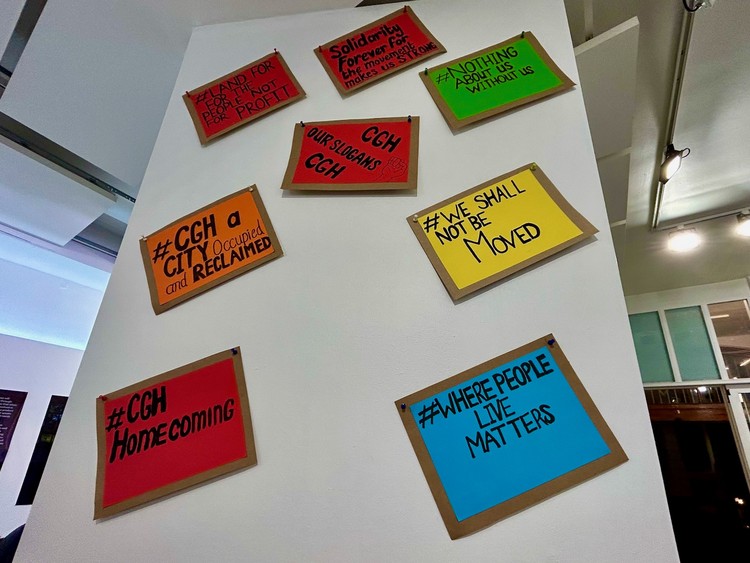 © 2023 GroundUp. This article is licensed under a Creative Commons Attribution-NoDerivatives 4.0 International License.
You may republish this article, so long as you credit the authors and GroundUp, and do not change the text. Please include a link back to the original article.
We put an invisible pixel in the article so that we can count traffic to republishers. All analytics tools are solely on our servers. We do not give our logs to any third party. Logs are deleted after two weeks. We do not use any IP address identifying information except to count regional traffic. We are solely interested in counting hits, not tracking users. If you republish, please do not delete the invisible pixel.