Human waste litters the ground in Mountain View - and City of Tshwane has no plans to fix it anytime soon
The City says families living there will moved when it finds land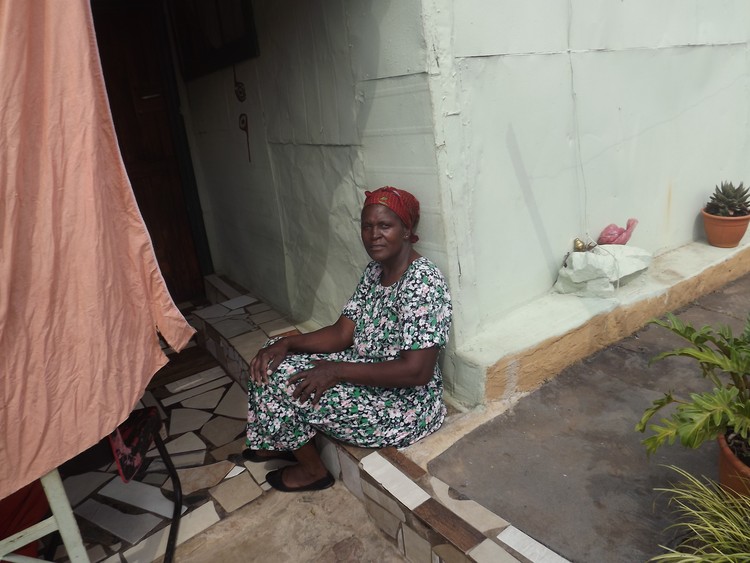 The ground is littered with human waste in Mountain View informal settlement in Tshwane.
The settlement was registered by the municipality in 2017.
But there are no municipal toilets, there is no water and no electricity.
The municipality says it will rehouse the families there when suitable land has been found.
Meanwhile there are no plans to provide services.
Human waste litters the ground in Mountain View informal settlement in Mamelodi, Tshwane. The settlement, built on rocky land between two housing developments, has hardly any toilets, no electricity, and no water. The municipality says the families living there will be housed when suitable land has been found - and in the meantime it's not going to fix Mountain View.
Mountain View is situated in the middle of Mamelodi Ext 17 with RDP houses, and Mahube Valley Ext 1. Both have tarred streets, running water and electricity, and flush toilets inside the houses. In Mountain View, families live in shacks, some built on a steep rocky slope. Residents told GroundUp that they are so desperate to leave that they are even prepared to stay in another informal settlement.
Florence Shirindza said she and her four children battle to get around in the rocky area. Where she lives, there are three flush toilets built by residents outside the shacks, connected by residents to the sewerage system in Ext 17.
"Each toilet is used by more than 100 people and pipes often get blocked," said Shirindza.
"Other people relieve themselves wherever they can on the ground, during the night. There is always a bad stench of human waste outside my shack. What worries me the most is that I live in a bad place that is next to two beautiful places that have houses, water and electricity."
Shirindza said some people have built pit toilets in their small yards. Others often request permission to use the toilets of residents of Ext 17.
Shirindza makes a living by looking after children of working residents of Mountain View or other parts of Mamelodi.
When GroundUp visited Mountain View recently, the stench of human waste was unbearable.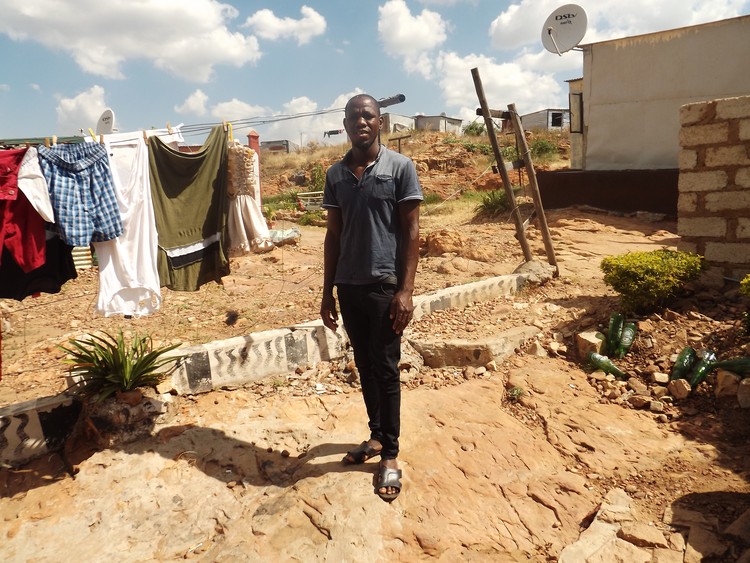 Resident Nando Nyawuse said he has to watch his two young children and make sure they don't fall on the rocks. "The government must move us to safe land, even if it is another informal settlement."
All the residents who spoke to GroundUp said they have to walk and fetch water in other parts of Mamelodi every day.
City of Tshwane spokesperson Lindela Mashigo said Mountain View started in 2012 and was recognised as an informal settlement in 2017. At that time, he said, the City had counted and marked shacks, and 2,662 families had been registered.
He said the City is in the process of finding suitable land as part of addressing the issue of informal settlements in Mamelodi, including Mountain View.
"Like other metropolitan cities, the City of Tshwane is experiencing a huge demand for affordable housing." Mashigo said the housing backlog included more than 500,000 people in 227 informal settlements, 200,000 people on the National Housing Needs Register, more than 85,000 people living in backyard rooms and more than 24,000 in old hostels.
He said the land that the City is in the process of finding will address backlogs in all these categories.
Meanwhile, Mashigo said, the City does not have any plan to provide water and toilets to Mountain View residents.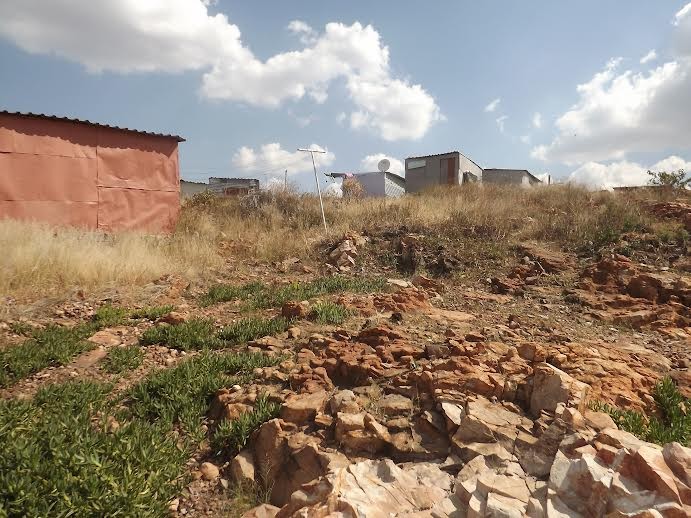 © 2023 GroundUp. This article is licensed under a Creative Commons Attribution-NoDerivatives 4.0 International License.
You may republish this article, so long as you credit the authors and GroundUp, and do not change the text. Please include a link back to the original article.
We put an invisible pixel in the article so that we can count traffic to republishers. All analytics tools are solely on our servers. We do not give our logs to any third party. Logs are deleted after two weeks. We do not use any IP address identifying information except to count regional traffic. We are solely interested in counting hits, not tracking users. If you republish, please do not delete the invisible pixel.