Harare sex workers beat the cash crunch
Customers pay online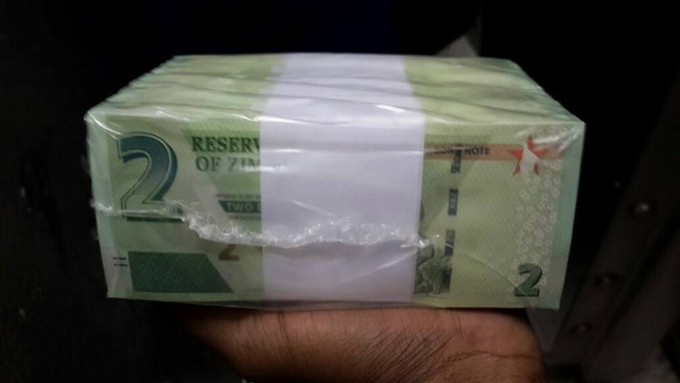 "No bank card, no fun," says Harare sex worker Primrose *, taunting a male client who says he has no cash at the end of the month.
Zimbabwe´s sex workers have found a solution to the country´s cash woes – online payments for services.
"Hard to say it, but cash shortages are a big boost to sex trade here in Harare," says Primrose, 24.
Some workers in the formal sector sleep outside ATMs in the hope of being able to withdraw cash in the morning. But sex workers have found their income tripling from the use of digital payments.
Primrose says money transfers through the Ecocash system allow her to charge clients US $8 for 30 minutes compared to $5 in cash.
Ecocash, owned by one of Zimbabwe's richest men, Strive Masiyiwa, who also owns Econet Wireless mobile phone network, is the country's biggest digital phone-to-phone money transfer platform. The platform handled $6.6 billion in transfers in its latest financial year.
Cash shortages, and the condition of the dollar notes in circulation, have sparked a surge in e-payments in Zimbabwe.
Zimbabwe´s US dollar notes are grubby and usually torn at the corners after changing hands too many times.
"Most US dollars in Zimbabwe are filthy, worn out, crumpled. A $2 dollar note can rot and wear out in your hands if you expose it to sunlight or soft rain. We don't like such dirty notes. E-payments send healthy money direct to our bank accounts," Primrose says.
To get a clean minted $100 note from dealers, one must pay an unlawful $15 commission. Sex workers refuse to accept Zimbabwe's own "bond notes".
Nyarai* 19, who says she came to do sex work in Harare immediately after finishing secondary school in Zimbabwe´s central city of Masvingo, flags down a motorist in an Audi A4 in Harare´s Avenue district. She is confident police patrolling on Chinese bicycles won't touch her. In a March 2015 landmark ruling, Zimbabwe´s constitutional court banned police from detaining sex workers.
"Generous businessmen like these Audi drivers prefer to settle with a bank card. They even wire tips of up to $3 on top of the agreed fee. Digital money is the way to go."
"Once a client enters a brothel room, I ask him to enter the Ecocash e-cash transfer pin code on his cellphone. We won't pull off our clothes until the transfer message registers on our cellphone."
"As soon as the cash transfer message beeps on my phone screen, the act proceeds."
A cheap smartphone is now a must-have for Harare sex workers, says Primrose.
"Cellphone and condoms – two non-negotiable instruments before any girl works Harare´s night streets. Cellphone for e-cash transfer, condoms for protection…"
Primrose says her income has tripled since she switched to e-payments.
"I make $660 in a good month. This is way above teachers and nurses' wages. My child is in primary school, properly cared for. The cash shortages are a good time for us in the sex business."
Jairos, 29*, a mechanic, gulps his Zambezi lager beer in Harare´s soaring heat. He says he uses his Texta-cash card to pay for sex. "Salaries in hard cash can take three months to be paid," he says.
Texta-cash is another mobile banking platform in Zimbabwe, supported by Cabs, one of the country´s most well-known building societys.
E-payments have also opened up the way to "advance bookings," says Primrose. Men make e-cash transfers to sex workers in advance, say, two days before the start of the weekend, she says. Sex workers advertise their services on digital platforms like WhatsApp and Facebook.
"Sometimes we get bored men transferring up to $10 just to visit us for a talk and massage therapy," says Nyarai. "Factory closures have multiplied the number of men with difficulties here in Zimbabwe."
She says e-payments help to protect workers. "The problem with cash is that rogue men would underpay us, or refuse to pay, and coerce us into sex acts for no fee."
This doesn't happen with digital payments. "No one can cheat technology."
Psychologist Esther Sadze agrees that digital payments are some protection against rape and non-payment. "At least e-payments take out the horror of beatings, rape and non-payment by violent clients."
But, says Primrose, digital payments have led to an influx of young girls who charge as little as $2 for 60 minutes, "just to pile up mobile cash transfers".
"Some are as young as 13."
© 2016 GroundUp.

This article is licensed under a Creative Commons Attribution-NoDerivatives 4.0 International License.
You may republish this article, so long as you credit the authors and GroundUp, and do not change the text. Please include a link back to the original article.