Six years on and no sign of police investigation into missing man
Gift Mutsumba disappeared one night in 2010 and has not been heard from since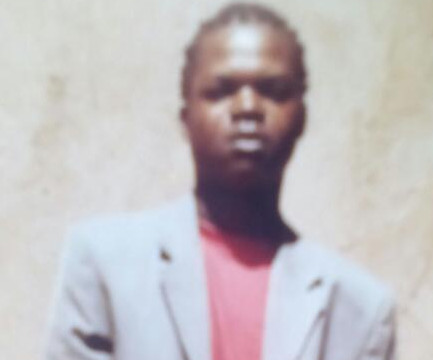 On 2 October 2010 Gift Mutsumba, a 23-year-old single man from Chimanimani in Zimbabwe, was enjoying drinks with his nephew, Nelson Homerai, in Katlehong, Germiston, on Johannesburg´s East Rand. After a few cocktails he felt dizzy and went to rest in his nephew's Toyota Camry sedan (registration number LHV 429 GP). Since then, Gift and the car have not been seen or heard from.
Homerai, who is also the owner of the car that is missing, described what happened: "After five minutes I went out of the bar to check on Gift who had gone to catch some fresh air to offset the effects of the cocktail drinks and beers. There was no vehicle in the car park. Gift was nowhere to be seen. I thought maybe he had [gone] home and abandoned the night, or met a girl."
Nelson adds, "I engaged his cellphone number immediately. It rang for no end. For eight hours no voice appeared on the other end of the line. [Eventually] the battery died or someone destroyed the mobile phone, we think."
Gift, the missing man, had worked for two years as a general hand at M.R. ZINC, a recycling company.
Trymore Mutsumba, Gift´s blood brother, who works for Eskom in Witbank, said they took swift action. "When Gift vanished I was away in the DRC on a work assignment. I quickly abandoned my duties and rushed back to South Africa to handle this matter. I combed hospitals, jails, mortuaries, clinics hoping to see him or his remains."
"Then we reported the matter to Ramokonopi police station [in Germiston] on 3 October," said Trymore. "Six years till today we still mourn in darkness regarding what really transpired."
Trymore is not impressed by the police's handling of the case: "I'm baffled, truly. The police told us the case was not opened in a correct procedure, whatever that means. They even gave me a wrong case number. Police are not helpful at all. Is it because we are not citizens of South Africa? I don't want to think so."
Constable Tebogo Dlamini, spokesperson for Ramokonopi police, responded: "It's not true we discriminate investigations based on nationality. Police work with maximum dedication to locate all missing persons. Mistakes can result in wrong cases numbers being given – the aggrieved are welcome to approach us and rectify this swiftly."
Asked about progress looking for Gift's disappearance he said: "Our detectives are working to bring Gift back to his family. Sadly, he has not been located in the last five [sic] years. If new leads or breakthroughs come up, we will quickly inform Gift's family."
Trymore still hopes that his brother is alive. "Perhaps he was snatched by a lover. Whoever saw anything just let us know if he still lives – even anonymously."
Anyone with leads on Gift Mutsumba's whereabouts is kindly requested to contact Germiston's police on +27 12 393 1000 or Trymore Mutsumba on +078 488 6173.
© 2016 GroundUp.

This article is licensed under a Creative Commons Attribution-NoDerivatives 4.0 International License.
You may republish this article, so long as you credit the authors and GroundUp, and do not change the text. Please include a link back to the original article.