Protesters who targeted funeral processions finally get houses
Uitenhage families moved after 20 years in shacks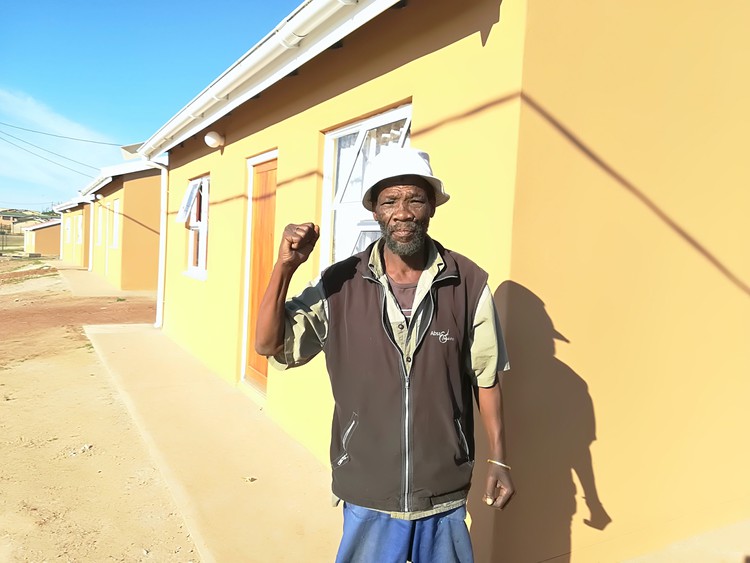 Fifteen Uitenhage families who had resorted to blocking funeral processions to draw attention to their living conditions have been moved into new houses after 20 years in shacks.
Some 400 families from the same area in Peace Village, KwaNobuhle, were rehoused in the Phase One project soon after 1994, but the 15 other families were told by the municipality that houses could not be built on the land where they were living because it was a floodplain. However, the new administration recently built the houses anyway, apparently after the ground was tested again, and the families started moving in earlier this month.
This was after several protests in which residents blocked nearby Matanzima Road, disrupting funeral processions on the way to the Matanzima Cemetery.
Resident Xolile Kom, 57, who now lives in a new RDP house with his 35-year-old son, said the protesters had had no choice but to disrupt funeral processions.
"We lived in shacks and were left stranded after 1994. They introduced RDP houses to the area for the first time and built hundreds of them near our shacks. This situation had caused tension. It was rife from day one of the Phase One of the RDP project when Madiba was still alive."
He said "attacking the dead" by disrupting funeral processions was a last resort.
"Allow us to extend a heartfelt apology to the ancestors for the trouble we may have caused," he said.
"We wanted to use any weapon necessary to stir up silence. It was an insult to the poor because we had to relieve ourselves in the bush across the road. Sometimes, we had to relieve ourselves in buckets and sleep with them the whole night inside our shacks. We depended on one communal tap that we shared with roaming cows and stray dogs."
"We were a laughing stock as some of the born-frees were brought into this world under leaking roofs of shacks."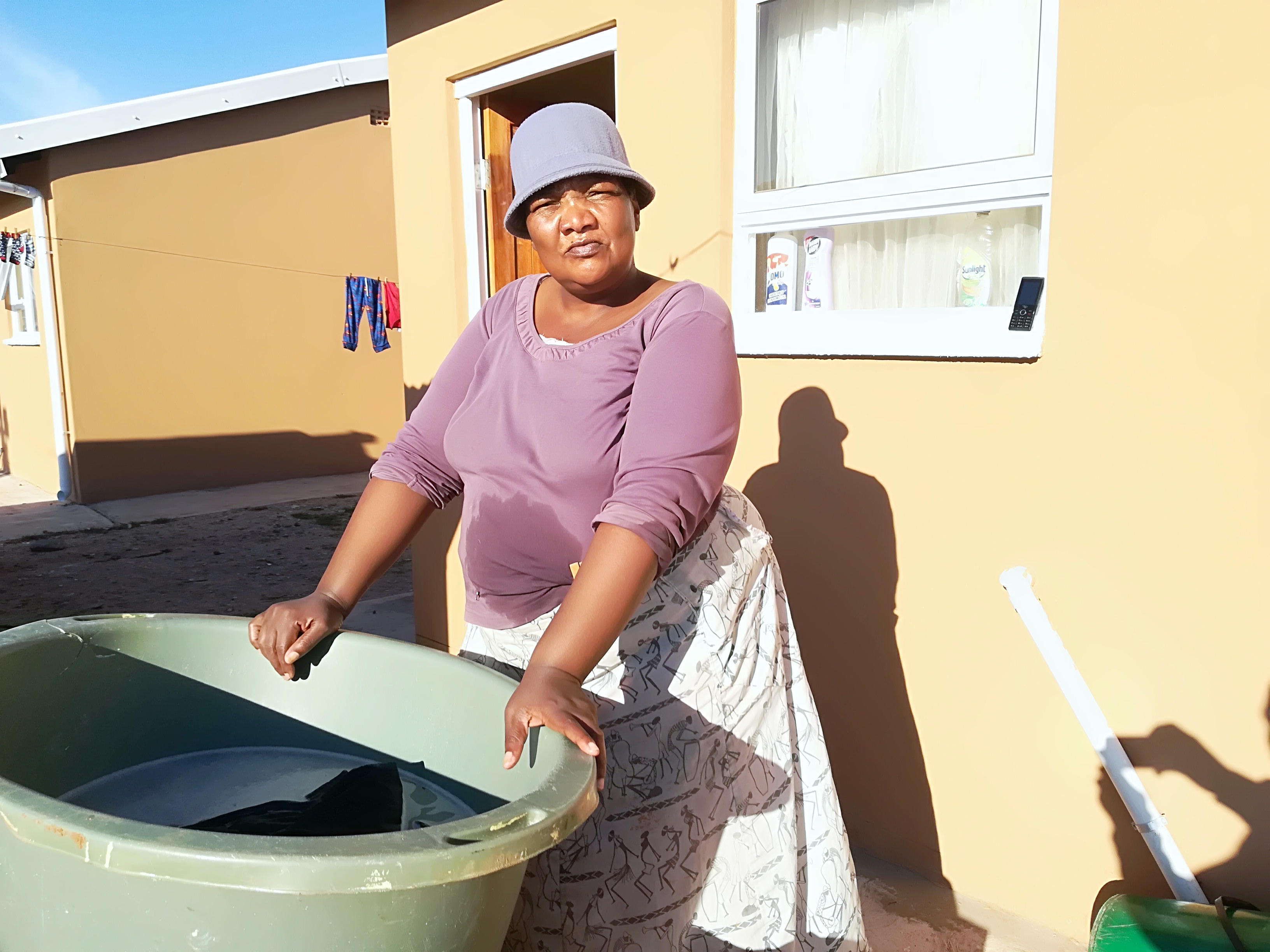 Nombini Takisi, 47, who lives with her 20 -year-old son, said she now had a flush toilet and a tiled roof.
"They have gone the extra mile to making sure we are completely happy."
Mayoral Committee Member Nqaba Bhanga (DA) said residents had been denied access to a basic service. "These people were excluded from an RDP project for a number of confusing reasons. The assessment indicated that we can build houses on the land and I think it's internal, local infighting that prevented them from getting their RDPs."
"When I approached the province to include them in the current budget, it did not take me long to get them included."
"These residents must also thank their ANC ward councillor, Nonthuthuzelo Skweyiya as she is the one who knocked on my office door persistently."