Expelled NUMSA deputy president takes union to court
Ruth Ntlokotse wants court to declare her expulsion unlawful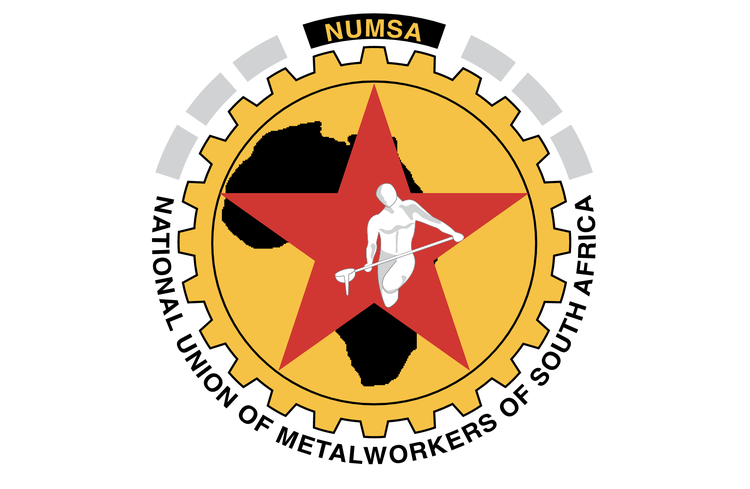 Expelled former deputy president of the National Union of Metalworkers of South Africa (NUMSA) Ruth Ntlokotse is to approach the Gauteng High Court to have her expulsion declared unlawful and invalid.
Ntlokotse is concerned that her expulsion will mean that she loses her position as president of South African Federation of Trade Unions (SAFTU).
A NUMSA spokesperson said the union would oppose the application.
Former deputy president of the National Union of Metalworkers of South Africa (NUMSA) Ruth Ntlokotse is launching an urgent application to the Gauteng High Court to declare her expulsion from the union unlawful and invalid.
Ntlokotse, who is currently president of the South African Federation of Trade Unions (SAFTU), says in her court papers that her "unfair" suspension and expulsion from NUMSA means that she could lose her position at SAFTU.
She says that she has been stripped of the ability to be protected by a union while facing retrenchment and that her "rights to fair labour practice" and "rights in terms of the NUMSA constitution to a fair process have all been affected". She wants to be "reinstated as an ordinary member and thus a shop steward as elected by the workers whose interests are not reflected in the decisions of the Central Committee".
Ntlokotse has been outspoken against leadership at NUMSA, including general secretary Irvin Jim. She said during a press conference last month that the current NUMSA leadership was corrupt and was not acting in the interest of its members.
Jim has been under fire among other things for hosting a birthday party paid for by the union-owned funeral insurance company 3Sixty Life. The company has since been placed under curatorship.
In her papers, Ntlokotse says disciplinary proceedings against her took place on 24 April in spite of her not being in attendance and in spite of her request for a postponement. The outcome of these proceedings was her expulsion from the union.
She says she attended the appeal hearing on 7 July but the hearing was "fatally flawed" and biased, and the members of the special committee "did not apply their mind on the charges constituting the essence of the appeal".
She says she wanted to avoid going to court, but internal remedies were "exhausted" with the internal appeals process.
In her urgent application, set for 24 August, Ntlokotse also wants the court to finalise two other matters before the Labour Court and the Labour Appeal Court.
Both matters concern the union's National Congress which took place in July 2022. In one matter, NUMSA is appealing a Labour Court decision to interdict the union from going ahead with its congress. In the second, Ntlokotse wants the court to finalise the application she made to the Labour Court to declare all resolutions passed at the congress invalid.
NUMSA spokesperson Phakamile Majola told GroundUp, "NUMSA has noted that the expelled former 2nd Deputy President Ruth Ntlokotse plans to make an application to the high court. NUMSA will be in court, and we will oppose the application and defend the organisation and its decision."
© 2023 GroundUp. This article is licensed under a Creative Commons Attribution-NoDerivatives 4.0 International License.
You may republish this article, so long as you credit the authors and GroundUp, and do not change the text. Please include a link back to the original article.
We put an invisible pixel in the article so that we can count traffic to republishers. All analytics tools are solely on our servers. We do not give our logs to any third party. Logs are deleted after two weeks. We do not use any IP address identifying information except to count regional traffic. We are solely interested in counting hits, not tracking users. If you republish, please do not delete the invisible pixel.