Eight months without electricity: Valhalla residents protest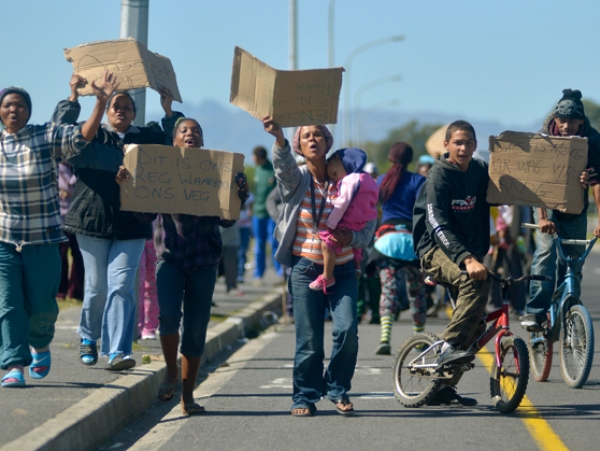 Residents of 8th Lane in Valhalla Park protested along Robert Sobukwe Drive after being without electricity for eight months despite Mayor Patricia De Lille making them firm pre-election promises.
Rasta Steve Esau (60), who has been wheelchair bound for three years, says he has to struggle to gather firewood in the mornings to boil water for his daily needs.
"If we have electricity we have a chance of survival," he says.
He also says that the City of Cape Town has made one empty promise after another and nothing has been done to help them.
Valhalla Park after dark is known as a violent neighbourhood with numerous gangs fighting amongst each other for control of the streets.
"When the sun goes down, we feel like sitting ducks," says a resident.
Residents say there are various problems that they would like assistance with — toilets and health services — but the biggest issue is the basic need for electricity.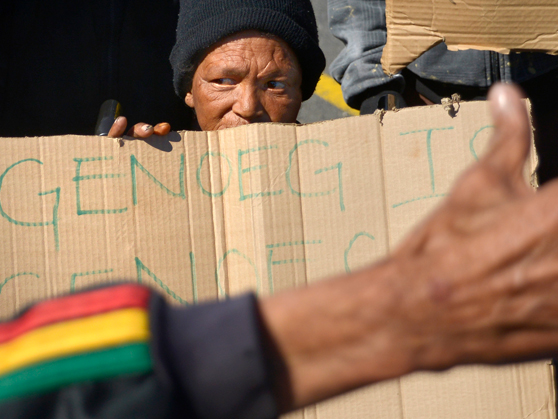 Residents of Valhalla Park protest along Robert Sobukwe Drive for being without electricity for eight months. Photo by Armand Hough.
According to residents, construction was started by private contractors several times but then stopped again because of the gang activities in the area.
Local resident, Sonja Williams, also said, "We know that Valhalla Park in infested with gangsters, but we cannot solve the gang problems if we do not even have electricity … Do we have to act like barbarians before someone listens?"
Residents of 8th Lane says they are going to barricade Robert Sobukwe Drive if they are not acknowledged soon.
The City says it is investigating.
See the City response here.
Dodgy people are suing us. Please support us by contributing to our legal costs and helping us to publish news that matters.
© 2016 GroundUp.
This article is licensed under a
Creative Commons Attribution-NoDerivatives 4.0 International License
.