District Six: 3,000 ex-residents on land claims waiting list
Five decades after it was declared whites only, Shariefa Davids misses her old neighbourhood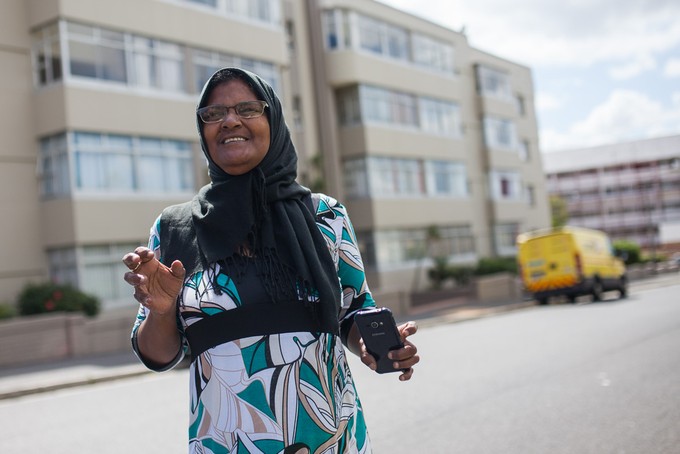 This Saturday, former District Six residents and their descendants will campaign for the area to become a National Heritage site.
District Six was declared a whites-only residential zone on 11 February 1966 under the Group Areas Act. In the years that followed, 60,000 people were evicted from their homes in the neighbourhood.
Shareifa Davids, a member of the Heritage Day campaign, was forced to leave her home at age 24. "I was born and bred in District Six," she says. "That's where I gave birth to my two children. That's where I had to listen to [the government's] ugly words."
The bulldozing began in 1968 and continued for twelve years. During this decade of forced removal, the street grid was reconfigured and road names were changed. The district was reclassified as Zonnebloem, and the central commercial road, Hanover Street, became Keizersgracht Street. All businesses run by black people along the road were destroyed.
Davids describes living close to Indian, African, and coloured neighbours as a child. "I went to church with my neighbours because my friends used to go with me to Muslim school," she says.
When Davids was a year and a half old, her father died and her mother was forced to work longer hours to support the family. "But the elders [of District Six] were there," she says. "The aunties took care of me."
The district was a place where "your child was my child. Your safety and security was my responsibility."
Whites-only college moves onto District Six
Those evicted from District Six were ordered to live in racially segregated townships. Most ex-residents moved to the Cape Flats, adding an hour or more to their daily commute into the city centre. Members of interracial families were relocated separately and had to apply for permits to visit each other's homes.
Davids and her family were sent to Valhalla Park, where she says there was no electricity or streetlights. "You come home at night, you see this ugly environment. We had to walk home in the dark."
She later moved to Mitchells Plain to protect her children from gangsterism. In the face of neighbourhood violence, she says, "You don't know what to run to."
In 1979, the City officially permitted the Cape Technikon to build its new campus on the empty land which District Six homes had once occupied. The college would admit white students only.
Former residents formed advocacy groups in reaction. The Anglican community of St. Mark's Church in District Six rejected the City's offer to rebuild the church in the Cape Flats, and the minister refused to deconsecrate the property. Cape Technikon was forced to build around the stone church.
District Six Today
Though the area was officially desegregated in 1994, it took another decade for any former residents to move back into District Six. The Land Claims Commission, an organisation dedicated to helping victims of apartheid relocation projects regain their land, was established in the same year.
1,260 land claims in District Six have been validated by the Commission, but most of the land is still occupied by the Cape Technikon, now Cape Peninsula University of Technology (with a mostly black student body). Over 3,000 ex-residents are still on the waiting list.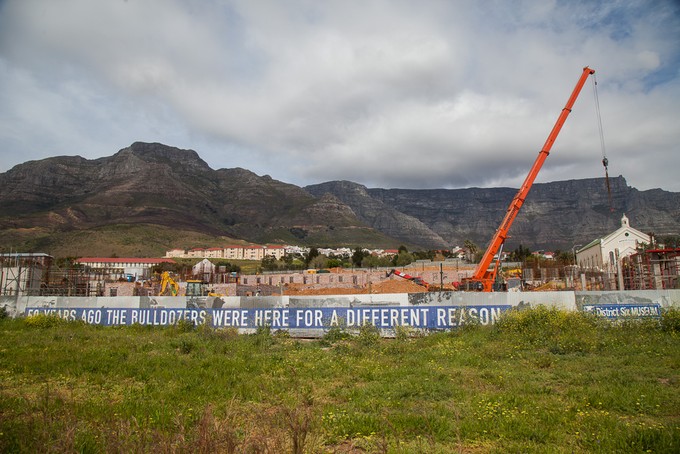 Following the end of apartheid, Davids first relocated to Rondebosch East. She disliked it because it was the exact opposite of what District Six once was: "You don't know your neighbours," she says. Davids now lives in Bo Kaap with her family. "But still Bo Kaap is not my place. I am not from Bo Kaap."
In a 2004 ceremony, Nelson Mandela gave house keys to the first two ex-residents of District Six to return home. They moved into one of 24 residences built by the Department of Rural Development and Land Reform for elderly evictees. In 2012, a second wave of 115 homes were built.
Last year, CPUT built its new Sandenburgh Residence on the former Hanover Street. The Department of Rural Development and Land Reform is currently building 108 flats next door for former occupants of the district.
"I want to see that some of my father's friends are coming back to District Six, where they are from," says Davids. "Mandela promised it."
Dodgy people are suing us. Please support us by contributing to our legal costs and helping us to publish news that matters.
© 2016 GroundUp.

This article is licensed under a Creative Commons Attribution-NoDerivatives 4.0 International License.
You may republish this article, so long as you credit the authors and GroundUp, and do not change the text. Please include a link back to the original article.