Diepsloot residents demand bridge over deadly river
"We call on you to build the footbridge where Angel Sibanda died before your term as mayor ends"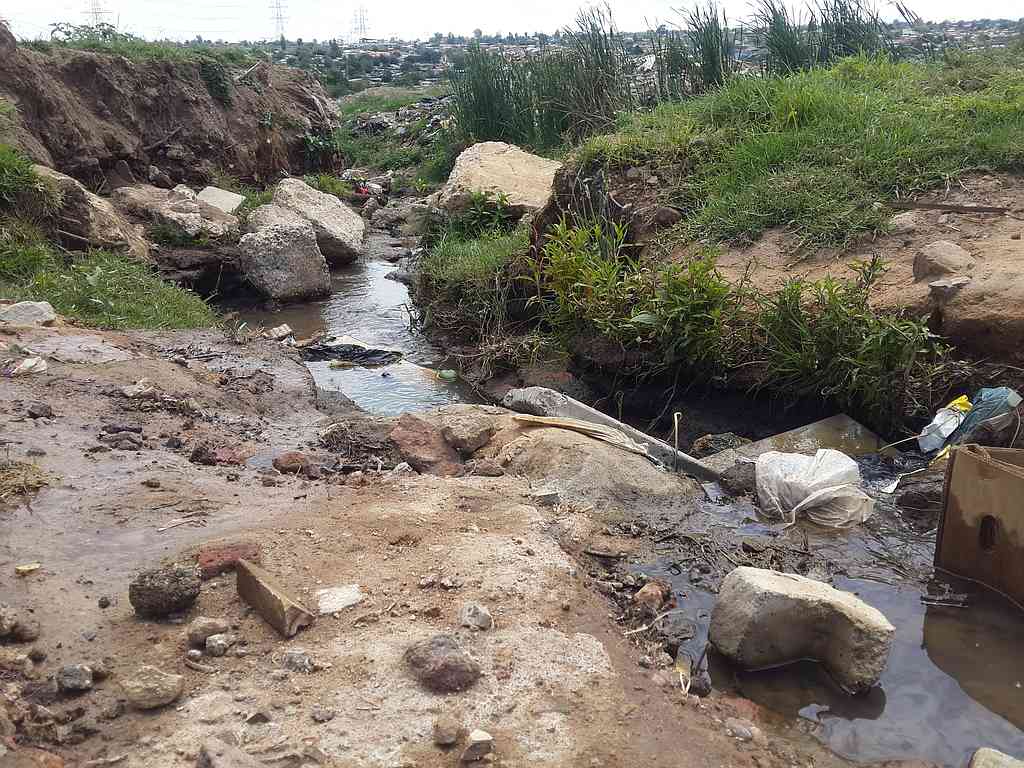 Over 480 people have called on the City of Johannesburg to build a footbridge at the tributary where Angel Sibanda lost her life in a flash flood.
Several school children cross the river at least twice a day.
Amandla: Action for Mzanzi started a petition for the footbridge on Friday, asking Mayor Parks Tau, to urgently build the bridge as a memorial to Angel.
The group's representative Nqaba Mpofu said the matter was being pursued to "ensure that no more of our children die unnecessarily under our watch."
He told GroundUp that Angel's death moved hundreds of its members. "Together we're horrified that a little girl could drown when a simple footbridge would have prevented her death."
Mpofu said: "The City of Johannesburg needs to build the footbridge. It's their responsibility. No-one else's. That's why hundreds of us have joined Angel's mother in asking for a footbridge in Diepsloot."
He called on others who share his organisations sentiments to make their voices heard. "When one of us raises our voice, it's easy for government to ignore us. But when hundreds of us raise our voices together, we're much harder to dismiss."
"It's only recently that the City of Johannesburg has started providing basic infrastructure development for the Diepsloot community. It's a great start, but it's time they listened to ordinary people - and before more children drown. Speed up getting these services to the community."
As of 2pm on Monday afternoon, the petition had 487 signatories and had attracted comments from hundreds of people. Amandla's objective is to gain 500 signatures.
The City of Johannesburg and the Mayor's office did not respond to a request for comment.
© 2016 GroundUp.

This article is licensed under a Creative Commons Attribution-NoDerivatives 4.0 International License.