Mbeki confirms he is an AIDS denialist
A virus can't cause a syndrome, he says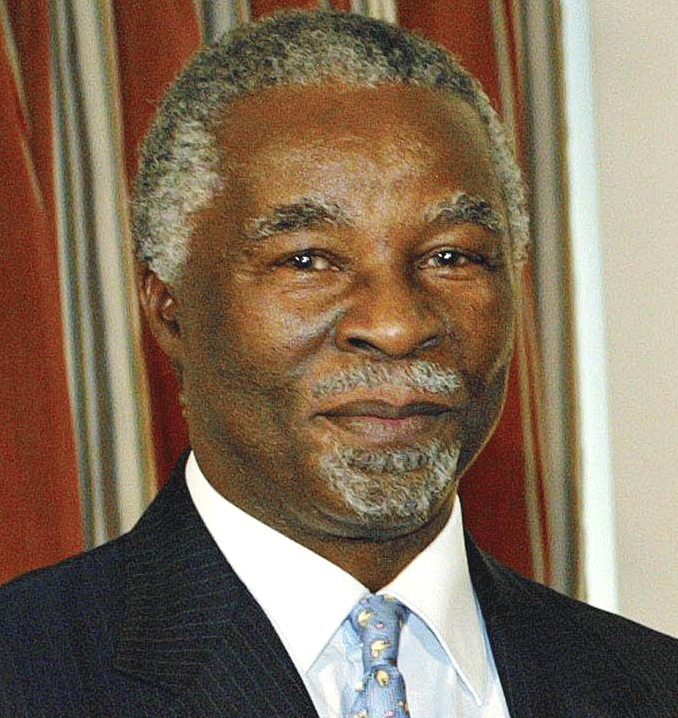 Today, former President Thabo Mbeki published a defence of his AIDS policy.
See also: Mbeki's reputation is not in tatters because he was aloof.
We learn a few things:
1. It's now confirmed that Mbeki co-authored Castro Hlongwane, Caravans, Cats, Geese, Foot & Mouth and Statistics, an embarrassing conspiracy-laden AIDS denialist document that was circulated to ANC branches. Until now his authorship has been widely known but not publicly admitted by Mbeki first-hand.
2. Mbeki continues to misrepresent or misunderstand death statistics, despite this having been explained over and over.
3. He is unrepentant about his AIDS denialism.
I would have thought that as with Zimbabwe and the arms deal, Mbeki would make some attempt to obfuscate his role, that he'd throw up dust about the historical facts. I thought he'd finally acknowledge the size of HIV epidemic, but try to argue, like some of his apologists, that more effort had been made than he is given credit for, and that he has been misunderstood. Then there would have been a need for a substantive reply to rectify lies about the historical record.
Instead we have his clearest admission of his AIDS denialism yet, from a man who is seldom clear about anything.
I'm glad for this. It means those of us who have accused him of being a denialist are as vindicated as ever, and that his apologists have been hopelessly wrong.
Mbeki wrote today, "I must also mention that I never said 'HIV does not cause AIDS'. This false accusation was made by people who benefitted from trumpeting the slogan 'HIV causes AIDS' as though this was a religious edict. What I said is that 'a virus cannot cause a syndrome'."
The 'S' in AIDS stands for syndrome and HIV is a virus. So by saying "a virus cannot cause a syndrome" Mbeki is saying HIV cannot cause AIDS. Putting aside his semantic games: HIV destroys immune system cells, which makes people with this virus susceptible to a range of deadly infections. This is known as AIDS. It's that simple. (The biology of how this happens is complex.)
Below is Mbeki's speech before Parliament in September 2000 questioning whether a virus can cause a syndrome. That Mbeki had strange beliefs about HIV is only half the story. This video hints at the other half: MPs laugh approvingly at his comments.
Many leaders have strange beliefs. Ronald and Nancy Reagan dabbled with astrology, but it didn't become NASA policy. There must have been a great weakness in South Africa's democracy that Mbeki's beliefs determined policy for several years. But it was one of the great strengths of South African democracy that eventually sense prevailed, and that we now have the world's largest HIV treatment programme.
© 2016 GroundUp.

This article is licensed under a Creative Commons Attribution-NoDerivatives 4.0 International License.