Cosatu expresses support for Didiza to be Tshwane mayor
The federation of trade unions says unemployment is fueling the infighting over councillor positions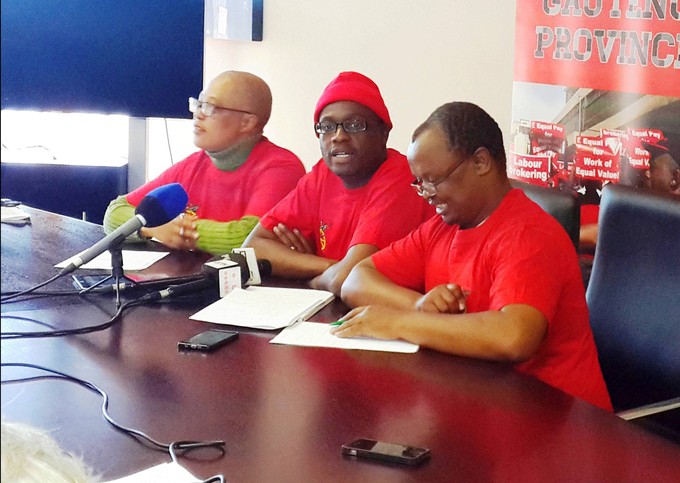 The Congress of South African Trade Unions (Cosatu) has reiterated its support for the ANC and their selection of Tshwane mayoral candidate Thoko Didiza for the upcoming local elections.
At a press conference in Braamfontein this morning, Cosatu provincial chairperson Amos Monyela told journalists the decision on mayoral candidates for the ANC rests with the ANC.
Violent protests broke out in parts of Attridgeville on Monday after Didiza was named as the party's candidate. The incumbent is Kgosientso "Sputla" Ramokgopa.
On Wednesday, allegations surrounding a secret meeting attended by a group of 12 ANC members at a hotel were published. The Pretoria News report cited a senior ANC official as saying that soon after ANC deputy secretary-general Jessie Duarte named Didiza as the Tshwane mayoral candidate, the 12 met to adopt a "four-point resolution" which would see Didiza removed from candidacy. The group reportedly consisted of branch leaders, ward councillors and mayoral candidates.
Monyela said he knew nothing of such a meeting. "I haven't read the article. It will be difficult for me to respond properly to that thing (the article). But, we've made mention that factionalism is a politics of the stomach."
Monyela said the the protests were sparked over fears around job creation if Didiza is to succeed as Tshwane's Mayor.
Asked to elaborate, Monyela said there were protesters who felt strongly that if Didiza replaced Ramokgopa as mayor, they would lose their council jobs.
He said throughout the county, Tshwane included, "each and every person who wants to see themselves as councillors is on the basis of unemployment".
He said members of Cosatu had taken the time to speak to the protesters in a bid to find out more about their grievances.
In their call for calm to be restored to Pretoria, Cosatu warned that while its members were fighting over positions, the DA could use the angle of workers' rights to win the local government elections.
"We cannot allow an inch for the DA, an organisation of bosses and employers, an organisation which wants to take workers' rights to win the local government elections while we are busy fighting each other for positions," he said.
© 2016 GroundUp.

This article is licensed under a Creative Commons Attribution-NoDerivatives 4.0 International License.
You may republish this article, so long as you credit the authors and GroundUp, and do not change the text. Please include a link back to the original article.