ANC begs councillor to resign
Party had promised voters its councillor for Khayelitsha BM Section would resign after election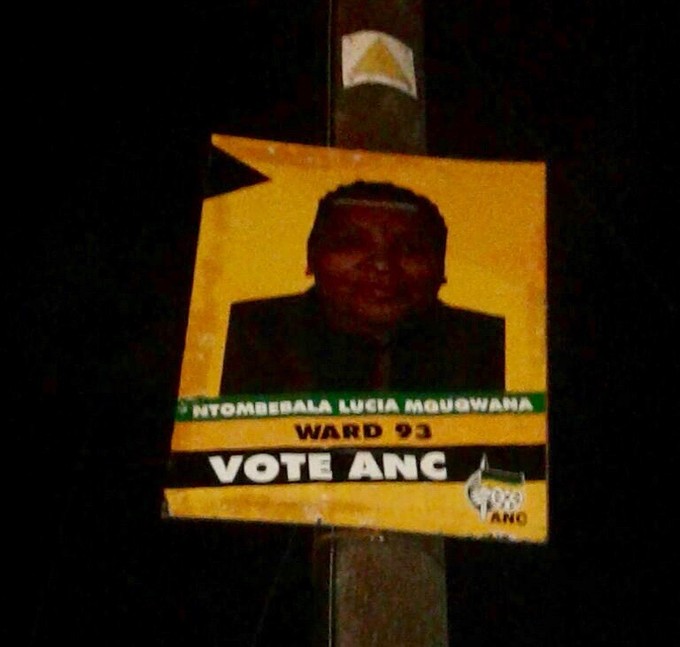 A task team from the ANC national executive, including Minister of Health Aaron Motsoaledi, came to the Western Cape last week to resolve the matter of a ward 93 councillor, Ntombebala Mquqwana, who is refusing to resign. This comes after her name was submitted to the IEC as the ANC candidate in the 2016 municipal elections without the support of the community.
In June, the ANC said it
was investigating fraud
after the name of the community-selected candidate, Thando Pimpi, was replaced with Mquqwana. In the run up to election day, ANC provincial leaders begged people to vote for Mquqwana with the promise that she would resign the day after elections.
The ANC won the ward with a resounding 83% (though this was down from 92% in the previous election and 97% in 2000). The EFF had under 7% and the DA slightly over 5%.
But according to ANC members in the ward, Mquqwana has made it very clear to the ANC that she has no intention of resigning. Mquqwana told GroundUp she had "no comment".
On Thursday, ANC Provincial Executive Committee Western Cape Head of Communication Jabu Mfusi told GroundUp the ANC was busy "begging" Mquqwana to resign as a ward councillor. Pimpi would stand in a by-election.
"Disciplinary hearing will be the last thing. For now, we are still asking her nicely to do the right thing and resign," he said.
ANC members in the ward told GroundUp the ANC provincial structure was failing them dismally.
One member, who asked not to be named, said members had given the provincial structure one month to solve the matter. If they fail, the community will go back to the streets as they did previously.
"We are tired of their empty promises. As members we do not recognise Mquqwana as our ward councillor. We are working with Pimpi because we elected him to be our ward councillor," he said.
A similar situation exists in other parts of the country with ANC councillors refusing to resign. Earlier this month, GroundUp reported on two such wards in the Eastern Cape.
Dodgy people are suing us. Please support us by contributing to our legal costs and helping us to publish news that matters.
© 2016 GroundUp.

This article is licensed under a Creative Commons Attribution-NoDerivatives 4.0 International License.
You may republish this article, so long as you credit the authors and GroundUp, and do not change the text. Please include a link back to the original article.