White people have work to do, say activists
Dunoon hosts Restitution Foundation event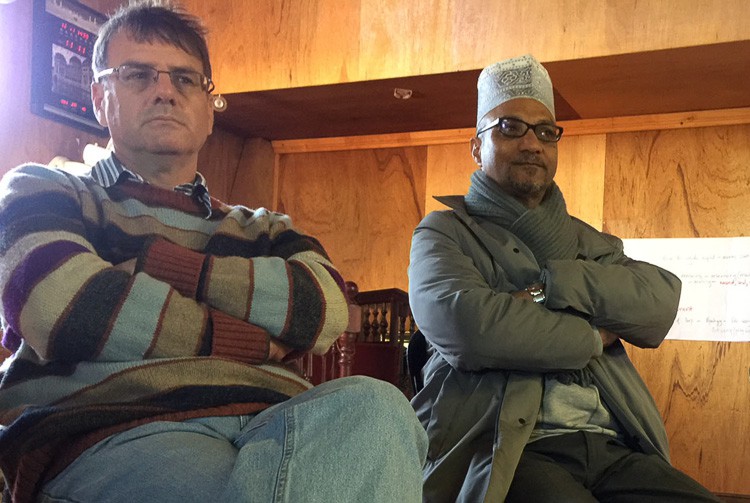 When Milnerton resident Deon Snyman drove into Dunoon township on Saturday 5 August, he realised what a different world it is from the one he is used to.
Piles of rubbish on the streets, raw sewerage flowing from burst manhole covers, the smell of faeces on the light breeze blowing across the sprawling shacks and RDP houses.
By contrast, Milnerton is clean, with fresh sea air blowing across neat houses.
"It looks like two different worlds," said Snyman.
Snyman is chief operating officer for the Restitution Foundation, a Cape Town based non-profit organisation that promotes socio-economic justice, healing and reconciliation through restitution.
The Foundation, in collaboration with the Institute for Healing of Memories, was in Dunoon to donate food parcels and blankets to needy residents in the township.The food was presented to 15 community leaders at the Dunoon Nasqshbandi Muhammadi mosque in Mnandi Avenue. The Dunoon mosque has strong ties with Claremont Main Road Mosque.
Imam Rashied Omar of Claremont Main Road Mosque, who is also a board member of the Institute for the Healing of Memories, said the distribution of goods was not only about charity but also about solidarity. "We are twinning our mosque with the Dunoon mosque, we are trying to turn charity into solidarity to empower the local Dunoon community structures," said Omar.
Addressing the community leaders, Snyman blamed apartheid and colonialism for rampant poverty in black townships and said white people living in Table View and Milnerton needed to be reminded of their responsibility for restitution. "I think white people who benefited from colonialism and apartheid have to realise that we will not have real peace and reconciliation if they do not take responsibility for the past. Black South Africans need to maintain the pressure for justice," said Snyman.
He said he had been trained as a pastor in the Dutch Reformed Church, which was "an apartheid church".
After completing his graduate studies in theology at the University of Pretoria he realised if he became pastor in a white congregation he would not be relevant and so he chose to be a pastor in a black congregation in KwaNongoma, KwaZulu-Natal.
"I got to know my congregation members, they told me how apartheid messed up their lives…They did not have the opportunity to go to university and school. In the new South Africa we still live in Milnerton and in Dunoon; we don't know each other," he said.
This, he said, was part of the reason "white people" were struggling to say they were sorry.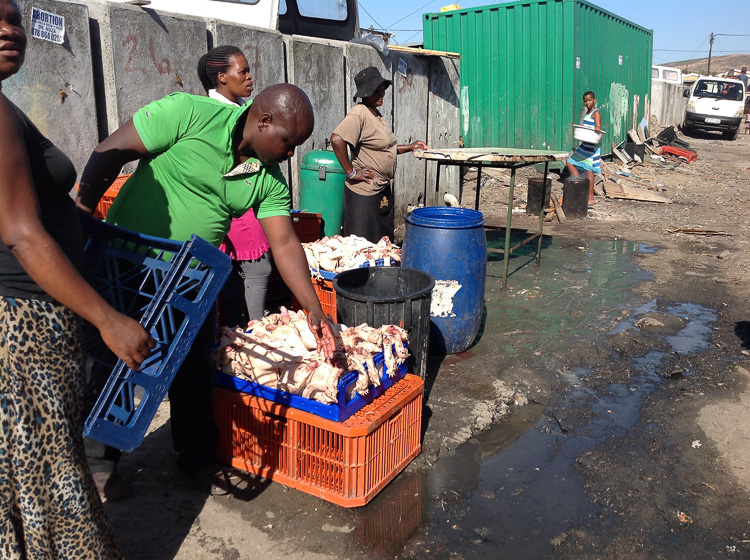 "When we talk about restitution it must be an apology that has no conditions…you need to be humble. An apology is not just saying sorry. People are greedy. They don't want to give. They want to keep what they have," he said.
He said black South Africans were angry and white people were "beginning to be scared now". He continued: "The anger is scary but it's also good for people to realise that it's no longer business as usual. Things need to be changed."
Fatima Swartz of the Institute for Healing of Memories said white people did not want to accept that they were wrong and "make it right".
"They say it was the apartheid government, not them," said Swartz.
She said if anger was not dealt with constructively, it would explode into violence that would further divide the country.
"People don't want to accept what they did was wrong. It's not all about land. Land is a big part of it but there are other issues that go with the land: issues of identity, culture and family history."
Dunoon community leader Busi Ganjanana said: "We have to understand what we are dealing with here. We are dealing with two generations. One that experienced apartheid and the other that just hears about it. We have to engage schools, churches and educate them about what happened to find solutions."
Another community leader, Pindile Mazula, said black people were also divided on tribal and cultural lines as well as by frontiers. "We need a mediator to facilitate restitution," he said.
Omar said Capetonians who did not speak isiXhosa needed to learn the language as part of achieving restitution. "IsiXhosa language is not taken seriously in Cape Town and because of the inequalities we need to learn it." 
The Institute of Healing Memories has also organised discussions on restitution in Masiphumelele.
Dodgy people are suing us. Please support us by contributing to our legal costs and helping us to publish news that matters.
© 2017 GroundUp.

This article is licensed under a Creative Commons Attribution-NoDerivatives 4.0 International License.
You may republish this article, so long as you credit the authors and GroundUp, and do not change the text. Please include a link back to the original article.