Wheelbarrow in place of a mobile clinic
After the mobile clinic broke down, some of the elderly in Tsaba Village have to be taken by wheelbarrow to the nearest clinic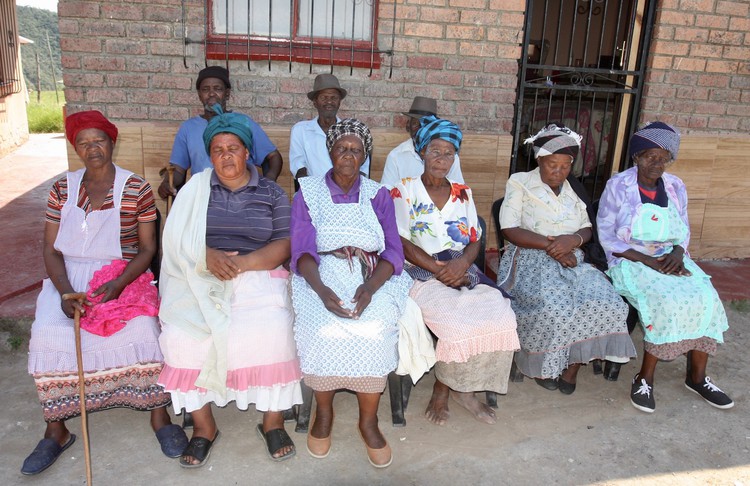 Elderly residents in Tsaba Village outside East London are struggling to access health services after the mobile clinic that used to visit them twice a month, broke down.
Spokesperson for the Eastern Cape Health Department Sizwe Kupelo said the vehicle had broken down and "plans are being finalised to resuscitate the service in the village".
In the meantime, residents such as Galeleki Simayile, 84, who has problems with his legs, and Fezile Dyani, 77, a stroke victim, have to hire transport to get to the nearest clinic, which is in Jojweni Village, ten kilometres away. Fezile pays R150 for transport from his social grant.
Totolosi Siham, 75, hires someone for R60 to take him to the clinic in a wheelbarrow. He says the queues at the clinic can be very long.
On one very hot day, Nozamile Welbert, 81, collapsed by the roadside on her way to the clinic. "I have high blood pressure," she says. People will die because there is no mobile clinic, says Welbert.
Community leader Bonisile Dyani said the community had been "very happy" when the mobile clinic started services in May 2016. "We applied for the mobile clinic in 2014 after we noticed the bad situation in our village … We were very happy that government answered our request," he says.
But now "when we go to the clinic [in Jojweni], we have to cross a river. During rainy days, this river gets full, so people struggle to cross it."
"Just imagine those people who have to hire people who are going to take them to the clinic by wheelbarrow. These old people survive by social grant, so it is very painful for them to divide the little money that they have because they have to pay people who take them to the clinic. We ask our government to solve this problem," says Diyani.
Dodgy people are suing us. Please support us by contributing to our legal costs and helping us to publish news that matters.
© 2017 GroundUp.

This article is licensed under a Creative Commons Attribution-NoDerivatives 4.0 International License.
You may republish this article, so long as you credit the authors and GroundUp, and do not change the text. Please include a link back to the original article.