Elsies River erupts in violent protest after shack demolished
Community says it will stand by the family whose home was torn down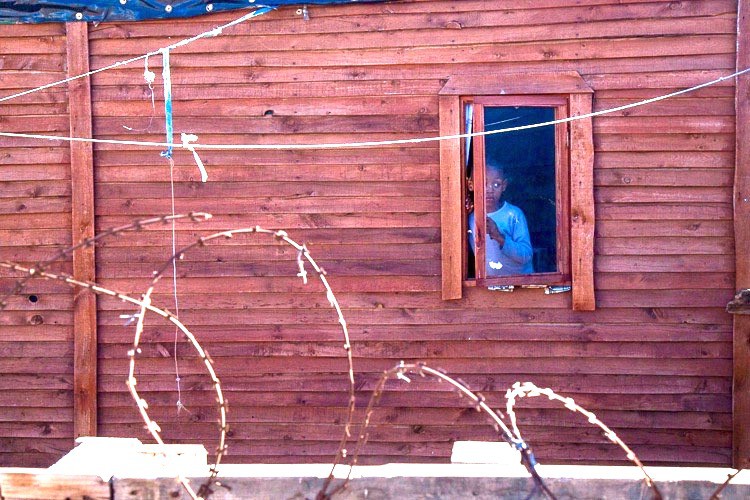 On Wednesday, Leonsdale in Elsies River erupted after a family's home was torn down by the City's Anti-Land Invasion Unit. Protesters blocked the surrounding streets with burning tyres, furniture and mattresses. Police used rubber bullets, tear gas and stun grenades. Protesters threw rocks.
For hours, there were running battles between police and protesters in the streets and in between the blocks of flats.
The South African Police Service confirmed that four males aged between 18 and 30 were arrested and a case of public violence opened.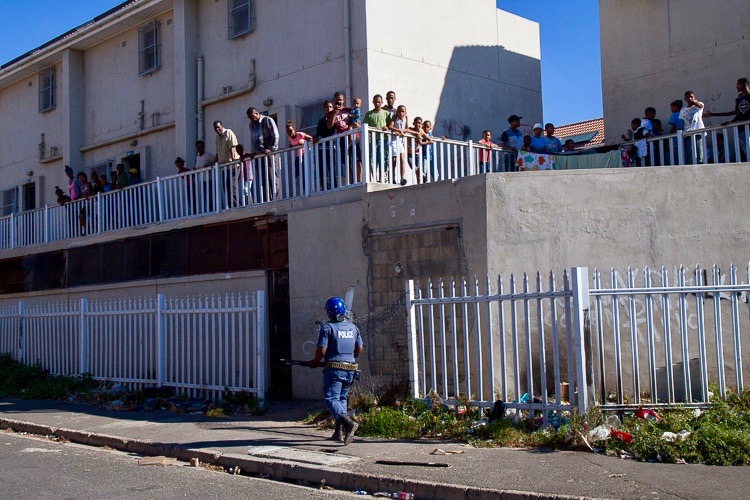 The trouble comes after Maria Muller, her son Virgil, and three-year-old granddaughter were notified on Tuesday that their one-room Wendy house would be torn down. The structure was built last Friday. The family has been on a housing waiting list for over 20 years.
Ward 26 councillor Franchesca Walker, who was elected in August, said, "The City had given the owner of the structure the option of dismantling it himself, but he defied the notice. Thus the Anti-Land Invasion Unit (ALIU) had to act."
Midday on Tuesday, the family and community leaders met with Walker in an attempt to find a remedy. After the meeting failed to find a solution, community leader Hamish Bradley Arries warned that the community would stand by the family.
In August 2016, police and the community also clashed over evictions.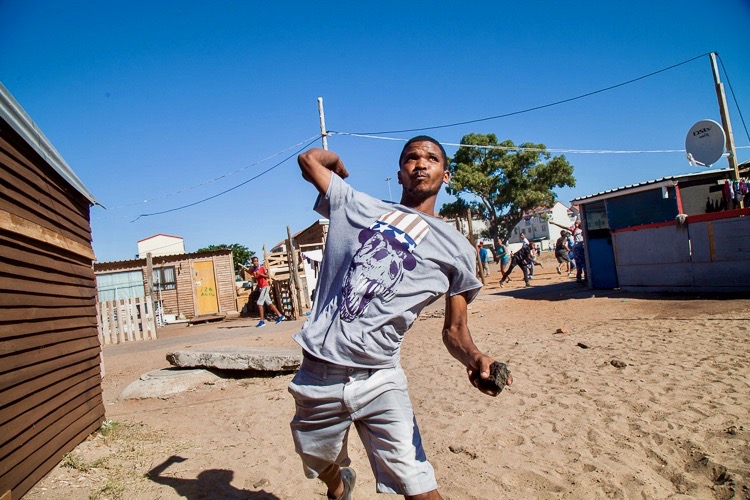 After last year's clashes, the community came to an agreement with City officials that 131 structures would be allowed on the vacant land. Walker confirmed that Muller's structure was the 132nd structure.
Walker said "illegally erected vacant structures are removed in terms of counter-spoliation" and no court order was needed.
According to Muller, Walker said her family could be relocated in Blikkiesdorp, but she does not want to stay there.
On Wednesday in the early afternoon, the ALIU arrived. Over a dozen law enforcement officers and two police Nyalas were also at the scene.
"They cannot even do this for the gangsters when we call them to the community for gang wars," commented Arries.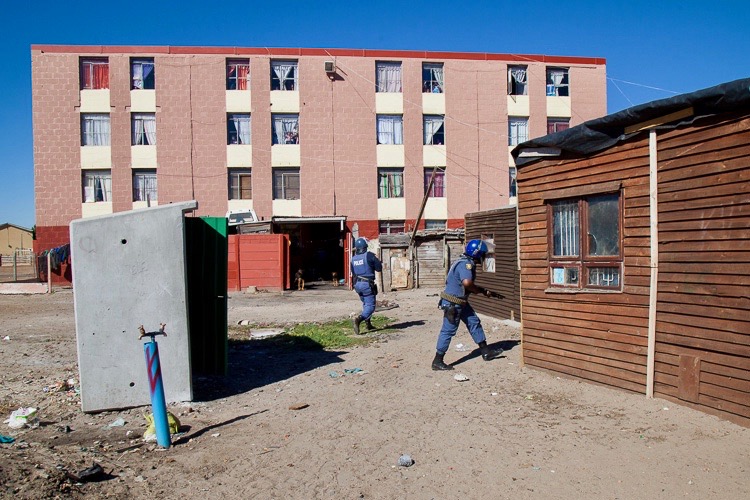 In the ensuing clashes between police and residents, rocks were thrown at Walker's office and Molotov cocktails made from 750ml beer bottles were thrown threw the windows, but they failed to burn down the office.
"She [Walker] talks down on this community, as if this community has no right to exist," said Arries.
With their home demolished, Virgil Muller said, "My family is my responsibility so I will stand for my family … I will go to jail to save my house. The [Wendy] house cost over R10,000."
The family spent Wednesday night sleeping in the rubbish bin storage room of Leo Mews flats in Leonsdale.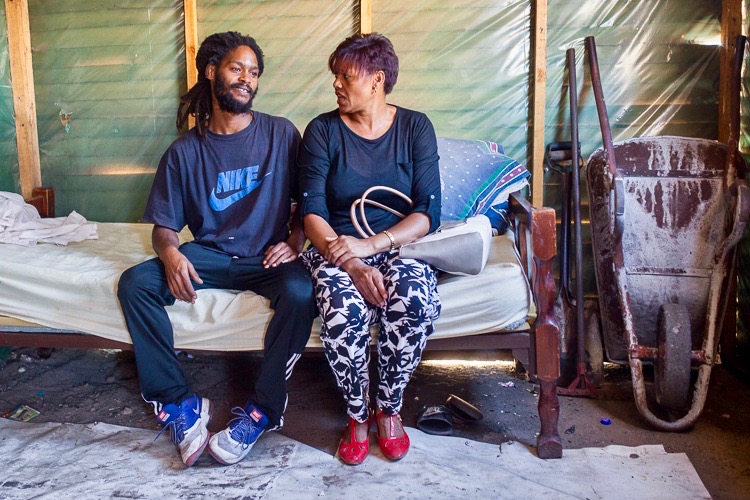 © 2017 GroundUp.

This article is licensed under a Creative Commons Attribution-NoDerivatives 4.0 International License.
You may republish this article, so long as you credit the authors and GroundUp, and do not change the text. Please include a link back to the original article.