What to do with expired medicines
|
Mary-Anne Gontsana
Brief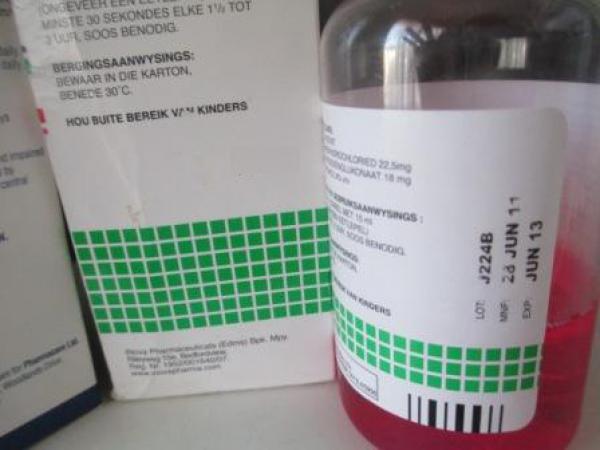 Most households have cupboards of expired pills and medicines and sometimes even use them. But what are the dangers?
Nobulumko Danisi of Gugulethu is one of many people who keep expired medication, and uses it when she has no alternative.
"My fridge is filled with mostly cough medicine. When I suddenly have a cough, I use them. I have never gotten sick after using any of my expired medication, so I don't see any reason to throw them away. I just end up forgetting about them, then they expire," she said.
However, Este Burger from Durbell Pharmacies says that after the expiration date medication could change its chemical and physical properties.
"Once a drug is developed, manufacturers determine the length of time a drug will last without deteriorating; this is known as the drug's shelf-life. Medication should be used within its shelf life to maintain maximal efficacy and safety of a drug. After the expiration date, the efficacy can't be guaranteed, and the medication can have side effects and make you ill," says Burger.
Expired medications should never be flushed down the toilet or thrown into garbage bins as this could contaminate water or contribute to drug abuse. "Always bring it in to your nearest pharmacy so that they can dispose of it the correct and safe way."
Durbell Pharmacies runs an annual campaign where people are invited to visit the pharmacy and bring with them all their expired medication so it can be disposed of properly. The campaign will run from 9 to 23 September.
People can bring in prescription and over-the-counter medicines, samples, medication for pets, vitamins, medicated ointments or lotions, inhalers and liquid medication in glass or leak-proof containers.
Needles or sharp containers, thermometers, narcotics and controlled substances, IV bags and bloody or infectious waste, personal care products, business waste, empty containers, hydrogen peroxide or aerosol cans will not be accepted.
For more information contact Este Burger on 021 979 1600 or visit www.durbellpharmacies.co.za or http://www.durbell.co.za/store-locator.html
Dodgy people are suing us. Please support us by contributing to our legal costs and helping us to publish news that matters.
© 2016 GroundUp.
This article is licensed under a
Creative Commons Attribution-NoDerivatives 4.0 International License
.