The week in political activism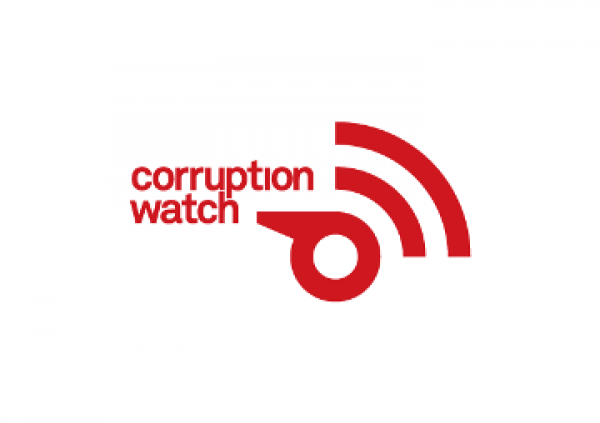 This week we cover Corruption Watch, the Khayelitsha Commission of Inquiry and protests over the National Student Financial Aid Scheme.
Last chance to vote
"Help make our voice count!" says Corruption Watch. The organisation is asking the public to vote for their idea to involve online citizen activism against corruption. Public voting closes tomorrow, 30 January 2014 at 11.59 pm East Africa Time (GMT +3). Vote here
South Africa is one of 12 countries taking part in the Making All Voices Count programme. The others are Bangladesh, Ghana, Indonesia, Kenya, Liberia, Mozambique, Nigeria, Pakistan, the Philippines, Tanzania and Uganda.
The competition "calls for both new ideas and proven concepts to advance Making All Voices Count's overarching goal of increasing government transparency and accountability". It Is open to individuals as well as entities ranging from companies and civil society organisations to government agencies, from anywhere in the world.
There are four categories to the competition: Budget Transparency, Access to Information, Asset Disclosure and Citizen Engagement.
The Corruption Watch idea, titled Online and mobile organising against corruption seeks to establish an online platform for the people of South Africa to join and become a virtual force of corruption fighters. The social-collaboration platform will be used to share information and knowledge about corruption, share tools on ways of promoting accountability at community levels, and open the space for the public to influence policy reforms and actions. The platform will be complemented by on the ground activism that Corruption Watch is already engaged in.
Government will be invited to join in discussions. Corruption Watch says it has had a positive response working with government and will encourage official government stakeholders to use the platform to share information via podcasts and participate in live debates.
Khayelitsha Commission
Several organisations that were instrumental in the establishment of the commission of inquiry into the state of policing in Khayelitsha, such as the Social Jusice Coalition SJC, have been on hand all week with members giving heart-rending testimony and evidence before the commission, as well as accompanying the commissioners on their inspection tours of police stations.
The week also saw school principals give testimony about the gang conditions and crime that plagues the education system. Equal Education will be highlighting the work of the Commission and taking protest action against the continued school gang violence in Khayelitsha at a number of public events in the coming weeks. The public are invited to march on 1 February, 10h00 – 13h00, inside Monwabisi Park next to Luthando Cash & Carry, and on 8 February, 10h00 – 13h00 from Sigwele Avenue close to Ikhusi Primary School to Thandazo Street, Site B.
Protests over National Student Financial Aid Scheme
The university year has got off to a rocky start on some campuses as students express their dissatisfaction with massive shortfalls in the National Student Financial Aid Scheme. Universities say they did not receive nearly enough funds from the NSFAS to cover all the students who qualified.
SAPA has reported on protests at the University of Johannesburg's (UJ) Kingsway campus, protests and lecture disruptions at Mangosuthu University of Technology in Durban, and at the Durban University of Technology where protesting students pulled others out of lecture rooms.
SA Students Congress president Ntuthuko Makhombothi told reporters in Johannesburg that the "NSFAS continued to cater for few students and exclude the majority of those who were poor, even if they met the requirement of being academically deserving and financially needy … Sasco is engaged in preparations for a strike in the entire tertiary landscape," he said, reported Sapa.
Dodgy people are suing us. Please support us by contributing to our legal costs and helping us to publish news that matters.
© 2016 GroundUp.
This article is licensed under a
Creative Commons Attribution-NoDerivatives 4.0 International License
.