The week in activism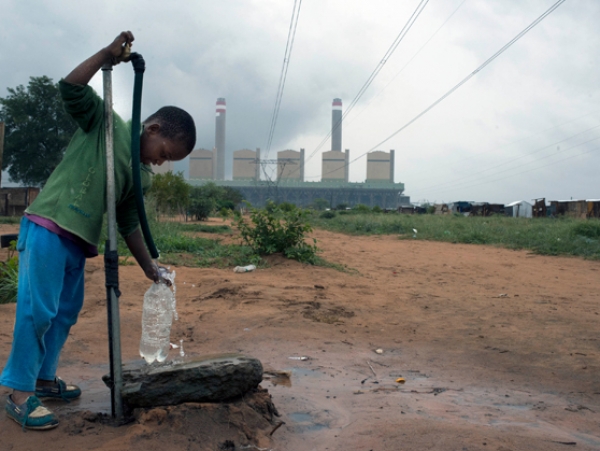 This week in political activism we look at calls for help from Grahamstown, the plight of coal communities, a symposium on gender equality, and documenting the struggles of four informal settlements in South Africa.
Unemployed People's Movement calls for help in Grahamstown
The Unemployed People's Movement released a statement on 25 August — "A Call to Unite & Save Grahamstown from the Vultures in the Municipality"
The statement read: 'The politicians are massively corrupt. The auditor general has issued a damning report. There is huge corruption but almost no development. The RDP houses that have been built have been corrupted.'
'The situation in Grahamstown has become a national scandal. It affects the poor, it affects the workers and it affects the middle classes.'
Some of the complaints that were mentioned in the statement were of people going for days without water, failing systems to buy prepaid electricity, roads falling apart, municipality workers not paid on time and unemployment.
On 27 August, Grahamstown residents are marching to demand that in accordance with Section 139 of the Constitution the Municipality be dissolved and a competent and honest administrator be appointed until a new Municipal council has been elected.
Greenpeace campaigns for coal communities
Greenpeace Africa has launched a campaign to highlight the impact of burning coal to produce electricity on nearby communities.
Greenpeace Africa hosted the opening of a photographic exhibition entitled The Poisoned People on the 21st of August 2014 at Constitution Hill. It featured harrowing stories of people living in coal communities, and images that depict the daily realities in the country's coalfields.
Greenpeace claims that research shows that air pollution from Eskom's coal-fired power plants are currently causing an estimated 2,200 premature deaths per year. This includes approximately 200 deaths of young children. It says the economic cost to society of generating electricity from coal is estimated at R30 billion per year.
"Eskom's current pollution reduction plan is wholly inadequate, given the threat that we are facing: people's lives are at risk. Essentially, the house is burning down, and Eskom is offering one bucket of water to put out the fire" said Melita Steele, Senior Climate and Energy Campaign Manager for Greenpeace Africa.
Steele believes "Eskom's applications for emissions exemptions should be rejected and "full compliance with the Minimum Emission Standards is required. No polluter should be above the law, not even Eskom."
See the Groundwork report: "the health impact of Coal"
Symposium event to celebrate women in Africa
The Legal Resource Centre is hosting a Gender and Human Rights Symposium on the 28 and 29 of August at Mapungubwe Hotel in Johannesburg
The Symposium event will look at contributions made by communities, activists and academics to gender equality throughout the Southern African region.
In celebration of women's month the LRC wants to acknowledge changes faced by women all over the world and pay tribute to the sexual and gender non-conforming community of men and women who face enduring discrimination.
Some of the topics that will be covered will include forced marriages, healthcare of transgendered women, the recognition of customary marriages, access to education, and women and children with disabilities.
About 15 speakers representing different human rights organisations will attend.
SERI research into struggles of community-based organisations
The Socio-Economic Rights Institute (SERI) has developed a new research output called Community Practice Notes which documents the socio-economic struggles of community-based organisations (CBOs) in different settlements in South Africa.
Their first community practice notes is published this month. It documents a series of informal settlements struggling for development and examines how CBOs in four informal settlements in South Africa have organised and mobilised for development particularly around the upgrading of informal settlements.
The Informal Settlement Series documents and analyses the relationship between evictions, development, community organisation and mobilisation, local politics, protest and the use of courts.
The four informal settlements that the first document focused on are Makause in Gauteng, Rooigrond in the North West, Thembelihle and Slovo Park in Johannesburg.
Dodgy people are suing us. Please support us by contributing to our legal costs and helping us to publish news that matters.
© 2016 GroundUp.
This article is licensed under a
Creative Commons Attribution-NoDerivatives 4.0 International License
.