Trial of official accused of stealing railway line set for June
Mthuthuzeli Swartz and Nadhir Mohiudeen are accused of theft and fraud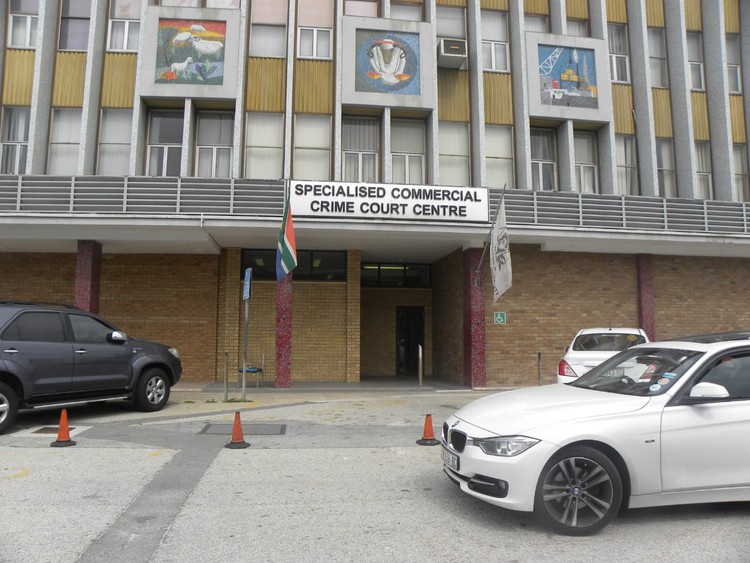 Mthuthuzeli Swartz and Syed Nadhir Mohiudeen will eventually have their trial on 1 June 2020. The two accused appeared on Friday in Port Elizabeth's Specialised Commercial Crime Court Centre facing charges of theft and fraud.
Swartz is the former acting CEO of the Rail Division of the Passenger Rail Agency of South Africa (PRASA), and Mohiudeen is a Cape Town based businessman.
Swartz is accused of having used his position at PRASA to collude with Mohuideen to sell nearly 42km of railway line that belonged to the state. The railway line runs between Sterkstroom and Maclear in Eastern Cape. They are alleged to have received R1.5 million for the transaction.
The case has been postponed on several occasions with the state requesting time to add more charges, while the defence asked for more time to study the docket.
Both Swartz and Mohuideen were in court on Friday with their lawyers.
Swartz's lawyer, Michael Cherry, told GroundUp: "Today's court appearance was a pretrial conference where the trial date was set for 1 June 2020. This is normal procedure to ensure that everything is in order before the trial begins."
Their bail of R2,000 was extended.
For a more detailed description of the case see: Top PRASA manager accused of selling 42km of railway line he didn't own