Treasury steps in to break social grants deadlock
SASSA and Post Office fail to reach agreement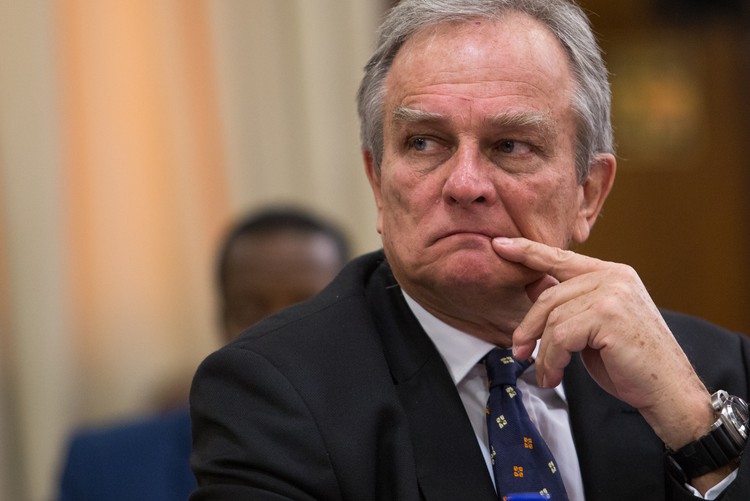 National Treasury has until Tuesday to evaluate the "fairness and transparency" in awarding the social grants payment contract to the South African Post Office (SAPO). This is a last bid to resolve the deadlock between the South African Social Security Agency (SASSA) and SAPO.
"It is unfortunate that the two parties have not found each other agreeing on the role that SAPO should play in the grant distribution system," said Dondo Mogajane, Treasury's Director-General. "The technical teams from both [institutions] have not met since the initial procurement process. This is quite worrying. We will bring our partners in who understand the banking system to ensure that strict deadlines are met."
Mogajane was speaking at a special meeting with the Standing Committee on Public Accounts (Scopa) and the Portfolio Committee on Social Development in Parliament on Wednesday night. The meeting follows an assurance to MPs by Social Development Minister Bathabile Dlamini on Tuesday that the two state entities would "work through the night" to resolve their "misunderstandings" by Wednesday evening.
But on Wednesday, Mogajane told MPs that after four separate meetings, the officials were still unable to agree on the role the post office would play in the distribution of social grants. "We first established the facts because at no point did SAPO have a full understanding why they were disqualified. After careful consideration, it was decided that Treasury would pronounce itself in the process," he said.
Mogajane said that until now the process had lacked "firm guidance" from the political leaders in the inter-ministerial committee that President Jacob Zuma set up. The committee was established to oversee the transition of the social grants payment system from Net1 to a new supplier, which it appeared would be SAPO.
MPs asked that Treasury return to Parliament on Wednesday to present a detailed evaluation and mediation between the two entities. Several MPs also urged SASSA to halt advertising for the three services which it did not offer to SAPO. At a media briefing in East London on Monday, Dlamini said SASSA would be advertising for the additional services on Friday, 3 November. She said that all of the new contractors are meant to be appointed by the end of February next year – one month before the new system is to come online.
"We are opposed to outsourcing," said ANC MP Vincent Smith. "Delivery of social grants will be here long after we have left. We are talking about transforming the industry. I suspect you [SASSA] won't meet the deadline of the end of March [2018]. There's real practical reasons why you can't go on open tender from a practical point of view. If it is in-house, is there still a need for fairness?" he asked.
EFF MP Ntombovuyo Mente said, "I don't understand why only yesterday they [SAPO] were told why they failed to meet the requirements. There's no way we are going to outsource grants. Why not empower the post office? National Treasury can't take long to do the evaluation and work out time frames."
IFP MP Mkhuleko Hlengwa said, "We need to get the [interministerial committee] here to ask why they have not picked up on these issues. We are not going to accept consultants and outsourcing. We must not accept a situation where Parliament aids and abets the collapse of the social grants system."
Officials and MPs agreed to return to Parliament on Wednesday for Treasury to report on its evaluation.
© 2017 GroundUp.

This article is licensed under a Creative Commons Attribution-NoDerivatives 4.0 International License.
You may republish this article, so long as you credit the authors and GroundUp, and do not change the text. Please include a link back to the original article.