Three children die in Durban fire
"I left them sleeping when I went to work"
Three people were killed in a shack fire on Tuesday morning in Beachway informal settlement in Clermont, west of Durban.
Samke Ngxolo, 17, died along with her two daughters, Oluhle, 3, and Sanoluhle, 6 months. The fire spread to seven more shacks leaving 30 people without shelter.
Samke lived with her sister Nhle Ngxolo, as well as other family members.
Nhle said the three were by themselves when the fire started. "I left them sleeping when I went to work. After arriving at work I got a call from our neighbours telling me to rush back home because there was a fire," said Nhle.
She said she called their mother, Xoliswa, who told her that she also wasn't home as she had walked the family's other children to school.
Nhle said that when she arrived the firefighters and neighbour had their hands full as flames burnt uncontrollably. "I was told that Samke and her kids didn't make it out of the burning shack."
She said the eyewitnesses told her that Samke shouted for help but when they tried opening the door, it was tightly locked.
"They said she kept asking that they open the door for her as the smoke was too dense for her to see the doorway," said Nhle.
She said she and her mother made sure that they switched off electric appliances before they left so they don't know what could have caused the fire.
Her daughter had just arrived in Durban from Bizane, their hometown in the Eastern Cape.
Nhle said the family does not have money for the burials. She said she has just got a new piece job which doesn't pay much.
KwaZulu-Natal police spokeswoman Colonel Thembeka Mbele confirmed that the fire started at 8am, and three children died. She said KwaDabeka police are investigating the incident.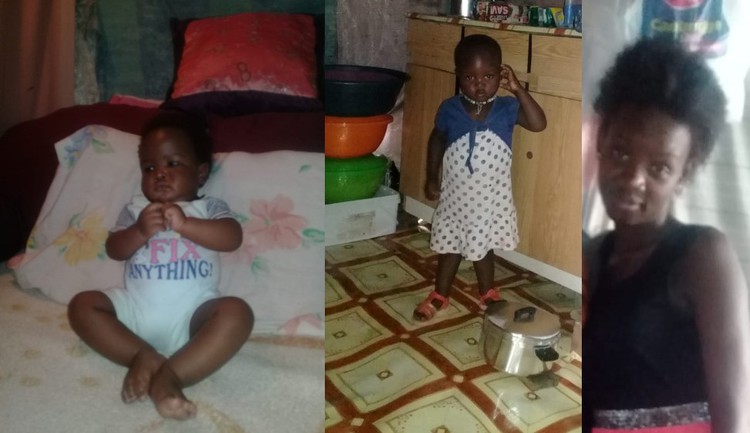 Dodgy people are suing us. Please support us by contributing to our legal costs and helping us to publish news that matters.