Swellendam protesters torch municipal offices
Shops looted as residents take to the streets complaining of racism and neglect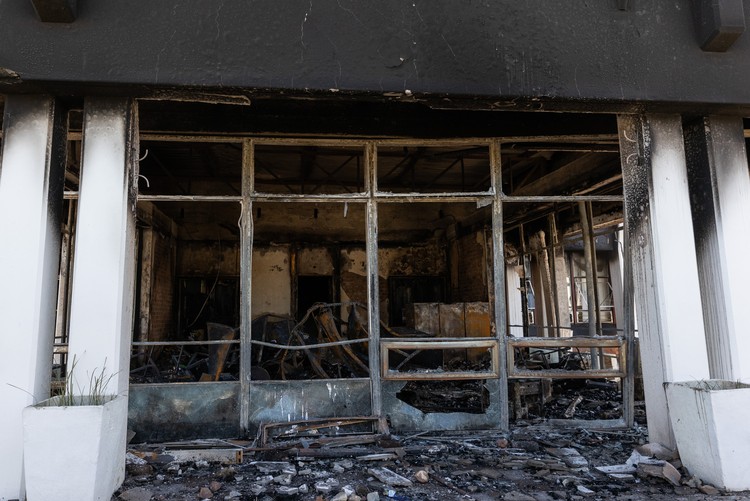 Protesters in Swellendam torched the municipal offices on Wednesday.
They were complaining about racism, neglect and high electricity prices.
Shops were stoned and looted during the protests.
Swellendam was a ghost town on Wednesday after protesters torched the municipal offices and looted shops, complaining of racism and neglect.
In Majoks township, protesters were gathered on an open field chanting and singing "Thina silwela amalungelo ethu - we are fighting for our rights".
Community leader Monwabisi Mtyanga said: "we have a problem here in Swellendam, the problem is racism".
He said white and black Swellendam were divided by the N2 highway and the Swellendam municipality failed to meet the needs of black residents and shut them out.
"For instance, in 2018 the municipality sent 'Red Ants' to come and demolish shacks without informing the shack dwellers", said Mtyanga.
He said another reason for the protests was high electricity bills, and the fact that out of the 2,500 shacks in the area, only 200 had electricity meter boxes and informal settlements did not have water.
"As a community we are suffering, we can't afford to buy electricity, we can't afford to pay water because the prices are too high" Mtyanga stated.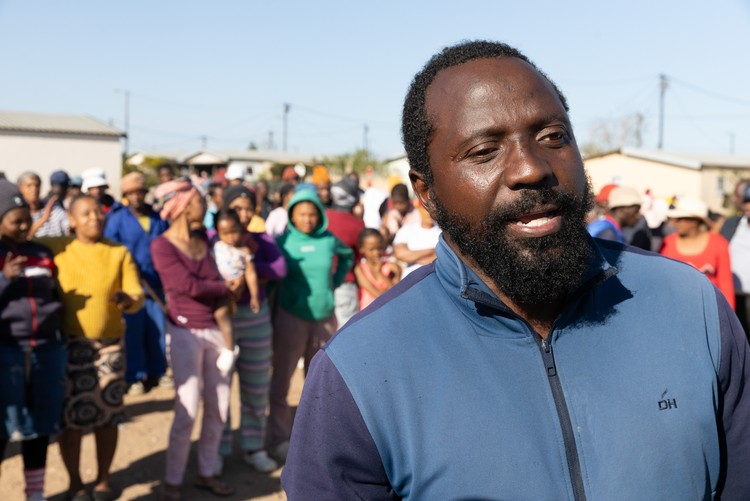 He said protesters had asked the police to escort them to the municipal offices but instead the police had told them the march was illegal and started shooting rubber bullets. Protesters had seen this as provocation, he said.
"The intention was not to burn the municipality offices; it was just to go and hand over the memorandum to the mayor," said Mtyanga.
Shop manager Wajid Aziz said one of his customers had called him outside to warn him of people breaking into his shop. He said he and his brothers had been terrorised with a knife. "They tried to kill us, they had a big knife, so we ran away to our house."
Aziz said protesters destroyed a Bangladeshi shop next to his. He said in the ten years he has been running the shop, nothing like this had happened before. He said he did not know how he would support his family while the shop was not operating.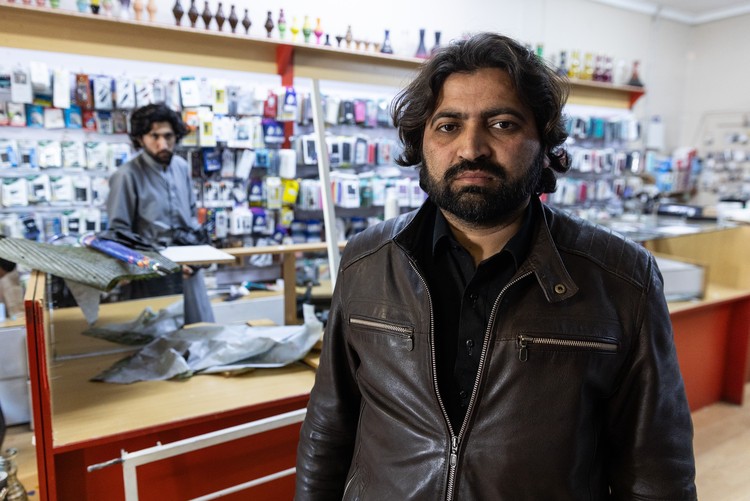 Mtyanga distanced himself from the looting. He said the protesters had not intended to loot any shops. "We noticed that it is happening in some shops here and we went on to attack those guys that were looting". He said he told the looters that they will be taken to the police.
Mtyanga said residents were now waiting to hear from the municipality about their demands.
The Western Cape Minister of Local Government, Environmental Affairs and Development Planning, Anton Bredell acknowledged the right to protest and the protesters' demands but said protests should not be violent or unlawful. He said damage to municipal infrastructure did not only affect the municipality but also residents.
"At this point the priority is to protect data infrastructure in order for administrative and financial services to continue that are critical for service delivery to residents," said Bredell.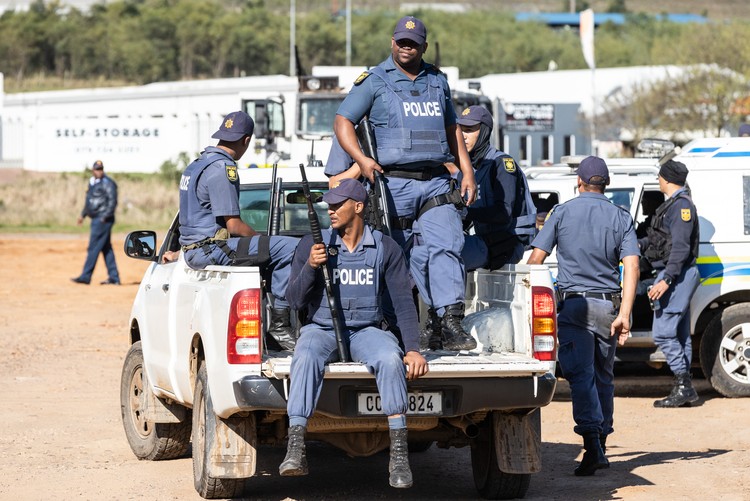 © 2023 GroundUp. This article is licensed under a Creative Commons Attribution-NoDerivatives 4.0 International License.
You may republish this article, so long as you credit the authors and GroundUp, and do not change the text. Please include a link back to the original article.
We put an invisible pixel in the article so that we can count traffic to republishers. All analytics tools are solely on our servers. We do not give our logs to any third party. Logs are deleted after two weeks. We do not use any IP address identifying information except to count regional traffic. We are solely interested in counting hits, not tracking users. If you republish, please do not delete the invisible pixel.