"The struggle against corruption is a struggle for human rights"
Civil society working group submits recommendations to Zondo Commission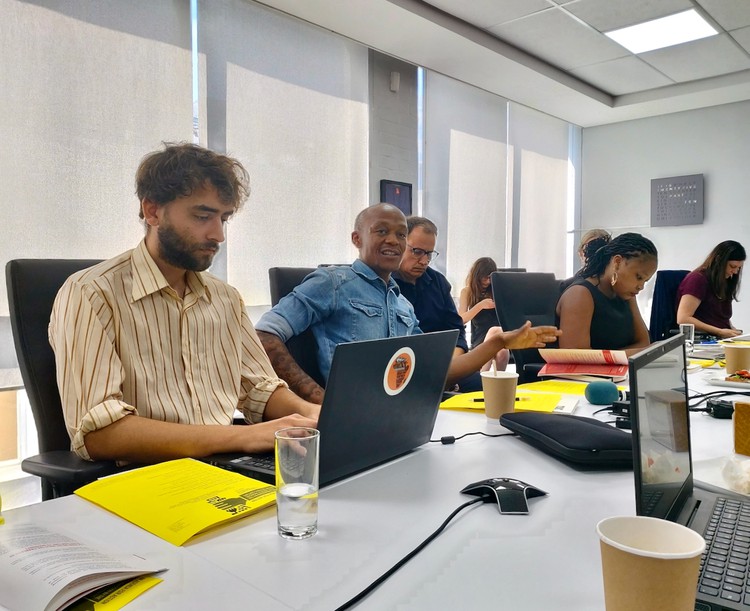 "The crimes committed by corrupt individuals and networks have had a devastating impact on South Africans. They have eroded human dignity, access to basic rights contained in the Bill of Rights, and in some cases, they have threatened or cost lives," reads An Agenda for Action, the Civil Society Working Group on State Capture's latest submission to the Zondo Commission.
This week the Civil Society Working Group on State Capture, a coalition of more than 20 organisations, submitted recommendations to the Zondo Commission. It includes 15 detailed recommendations. The non-governmental organisation Open Secrets is the secretariat and convener of the Working Group.
The recommendations focus on five areas needing critical attention, particularly with regard to transparency and accountability in criminal justice agencies, state-owned enterprises (SOEs), private institutions, and political parties.
"We would like to see prosecutions of all those who have been found guilty of corruption," said Motlatsi Komote from the Dullah Omar Institute at the joint public briefing on Wednesday.
"These recommendations have set out how we should be cleaning up the mess in the criminal justice system, from leadership to the creation of more effective oversight mechanisms," said Komote.
"It is imperative that the country's criminal justice agencies are well resourced in terms of budget and capacity in order for them to act on the findings of the Zondo Commission, and the evidence of state capture presented by many witnesses and whistleblowers," reads the submission.
The public briefing stressed the importance of accountability both at state-owned institutions and private companies implicated in state capture allegations.
"There is a state of emergency in terms of our SOEs," said Komote. "We need to pay attention to who is appointed as board members of state-owned entities." He said a single law should govern SOEs.
"It's very hard for us to hold board members accountable when they themselves are not sure which law applies when," said Komote.
Mike Marchant explained that Open Secrets' submission, "The Enablers", sought to draw attention to the role of private companies and their links to SOEs.
"The banks, law firms, consultancies, and accountants sit at the heart of an economy that enables corruption," said Marchant. "If you look at Transnet and Eskom, they have had big firms embedded there for the last decade to instruct and sign off all of the deals that we now know were fundamentally corrupt," said Marchant.
The Working Group told the Zondo Commission that they were willing to arrange a meeting and discuss their recommendations.
Dodgy people are suing us. Please support us by contributing to our legal costs and helping us to publish news that matters.