To stop Guptification we must challenge secret deals
Both the ANC and DA must say who their donors are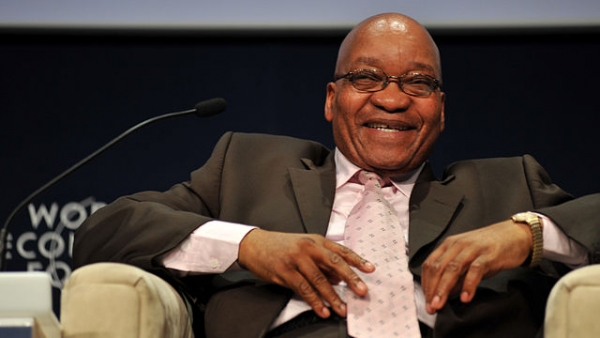 Last week South Africans had to confront the likely fact that private businessmen have somehow bought the power to handpick our most senior government leaders.
Even for scandal-weary South Africans, this was a shocking development.
The morning after Deputy Finance Minister Mcebisi Jonas blew the whistle on the Guptas' offer to make him the Minister of Finance, South Africa looked to be at a tipping point. As other senior government officials came forward, even top ANC members seemed to be shaken at the extent to which the Guptas and Zuma Inc. have compromised our constitutional democracy. Rumours swirled of what may be in store for Zuma at the ANC's national executive committee meeting that took place this weekend.
It seems likely that Zuma will survive this scandal, just as he has all the scandals before.
But now even ANC members seem to have woken up to the extent to which their own organisation has been put up for sale, and our greater democracy with it. What steps are they going to take to change this course?
The fact is that our political democracy runs on a system of secret money. Voters have a right to know where political parties get their money, but there is no law enforce financial transparency. Under this veil of secrecy, individuals, corporations and even foreign governments can use their wealth to buy favours and influence in our political system – while citizens are left to wonder who is really in charge.
Grassroots ANC members, just like millions of other South Africans, are right to demand: Who are the Guptas paying to get this kind of access? How much do they give to the ANC? Who else pays into the ANC's coffers, and what do they get in return? It is shocking to think that even senior ANC members do not seem to know where the money is coming from. It violates the basic tenet of the party's internal democracy, because the organisation follows the will of its financial backers instead of its members. And because the party also wields formal political power, it undermines the very fabric of our democracy.
That the DA rails against the ANC's lack of financial transparency when they are guilty of the same system of secrecy, smacks of hypocrisy. The DA is not without its own funding scandals, and even reluctantly admitted that it too received Gupta donations, and where the DA holds formal power in the Western Cape, these same questions arise.
Last year, the amaBhungane Centre for Investigative Journalism reported on allegations that the Cape Town City Council had overlooked its own bylaws to approve the building plans of a political donor. Rumours swirled, similarly, that private developers, possibly also DA donors, were behind DA Mayor Patricia de Lille's decision to back a controversial R1-billion development on the Clifton coastline. The developers were noted to be friends of De Lille.
The recently launched Reclaim the City campaign, calling for public land to be allocated towards social housing in Cape Town, would do well to ask whether the sale of public land to major real estate developers may have been influenced by donations to the DA.
In all cases, the DA simply responds that it does not disclose any of its donors.
Why does this matter? We are headed for the most fiercely contested and expensive local government elections in the history of our democracy. All of the major parties are raising money desperately to roll out their electoral campaigns and fight for their share of local government. Except for the limited public funds provided by the IEC and Parliament, the vast majority of this money is from private individuals, companies and quite possibly even foreign governments. In the absence of a law to require transparency, we have no idea who gives the parties money, how much, and what favours and incentives may be offered in return.
This is not an abstract problem – people are living the effects every day. The more local you go, the less accountability there is. Local government is also where a huge chunk of the spending happens for tenders and basic services. This creates a system that is ripe for abuse, as businesses and tycoons who are vying for tenders and contracts are tempted to offer donations to political parties to sweeten the deal.
In Beaufort West, Mayor Truman Prince even spelt out his intention to make this kind of arrangement in an official letter under the municipality's letterhead. How common is that kind of practice? We simply have no way of knowing.
All we know is that this system has allowed foreign tycoons to handpick cabinet ministers. All we know is that on the ground, there is a crisis of poverty and inequality and a simmering rage over the failure to deliver basic services to poor people – often linked to deep suspicions of corruption at a local level.
And the one thing that unites political parties is that they don't want to change this conspiracy of silence, because it suits them all equally.
We can take a different path. For two decades our political parties have perpetuated this secrecy: every opportunity to pass a law to enforce financial transparency has been shelved, delayed or scrapped.
In 2015, the My Vote Counts campaign went to the Constitutional Court to force Parliament to pass such a law. Despite recognising the public's constitutional right to know where political parties get their money, the majority ruling dismissed the bid on a technicality and said the litigation should change tack and go to the High Court. More court challenges are sure to follow; political parties can run away from this issue, but not forever.
In the meantime, the Guptafication of our political process is sure to continue.
As ordinary South Africans we can demand an end to this secrecy system, and demand the right to know who is paying political parties and politicians. Voters and party members must demand their party leadership open the books, and demand their party leadership actively champion legal reforms to end this secrecy and introduce a cap on private funding for political parties. There must also be better and more equitable public funding for political parties to level the playing fields.
These steps alone will not be enough to stop those with money from buying their way to the top. But without these steps, political parties can never be truly accountable to their members and the broader public. Only big business wins.
© 2016 GroundUp.

This article is licensed under a Creative Commons Attribution-NoDerivatives 4.0 International License.