Special Investigating Unit to ask President Ramaphosa to extend its Lottery probe
SIU wants to probe procurement by the National Lotteries Commission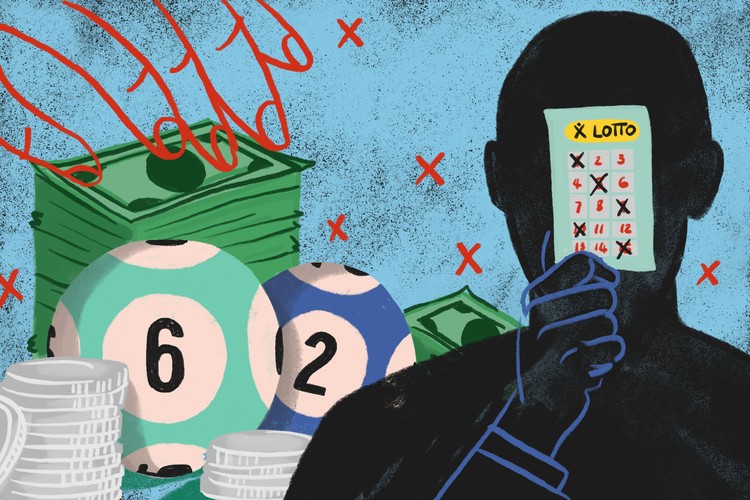 The Special Investigating Unit, which is probing corruption involving Lottery grants, is applying to have its mandate extended to cover procurement by the National Lotteries Commission as well.
Problems with procurement have been raised by the Auditor-General and the NLC itself has appointed three audit firms to investigate.
But the SIU's hands are tied, as the 2020 proclamation signed by President Cyril Ramaphosa only allows it to investigate corruption involving grants.
The Special Investigating Unit, which has been investigating corruption involving Lottery grants since 2020, is applying for its mandate to be extended to allow it to probe procurement by the National Lotteries Commission.
The SIU has come across several instances of potential fraud and corruption involving NLC procurement. The Auditor-General (AG) also highlighted problems with procurement, and the NLC itself has received several tip-offs about questionable procurement, which are being investigated internally and by three audit firms.
But until its mandate is extended, the SIU's hands are tied, as the 2020 proclamation signed by President Cyril Ramaphosa only allows it to investigate corruption involving grants.
GroundUp understands that the application is currently being finalised by the government's legal department and will be submitted to the President "soon." This was confirmed by four sources with knowledge of the application, who all asked to remain anonymous as they either did not want to disrupt the process by speaking publicly about it or were not authorised to speak to the media.
One source told GroundUp they believed that procurement fraud could be "massive" and might implicate "a lot of National Lotteries Commission staff".
In 2021, the AG's audit of the NLC uncovered more than R23-million in irregular expenditure and R36-million in accounting errors made in previous years. Things were worse the next year, with the AG's 2022 management report on the NLC revealing nearly R57-million in irregular expenditure as a result of the contravention of supply chain management legislation.
But GroundUp's sources say procurement corruption may amount to far more than this, possibly even more than corruption in Lottery grants. SIU head Advocate Andy Mothibi told Parliament's Trade, Industry and Competition portfolio committee in September last year that his unit was investigating dodgy Lottery grants of more than R1.4-billion.
Mogoboya Matsebatlela, the NLC's senior manager: supply chain and facilities, is one of several senior NLC management members facing a disciplinary inquiry after he was suspended late last year.
The AG said 64% of the irregular expenditure it found had been identified during the audit, and had not been picked up by the NLC's own monitoring processes, and blamed leadership and management.
Procurement processes that the AG found had breached rules included
eight awards valued at R5,235,340 were procured "without inviting at least the minimum prescribed number of written price quotations from prospective suppliers", even though it was possible to obtain the quotations;
four awards worth R13,289,500 were procured without inviting competitive bids, even though it was practical to invite competitive bids; and
fifteen contracts worth R31,242 460 were awarded based on criteria that differed from the original specifications.
The AG instructed the NLC's management to address "important internal control deficiencies identified to improve procurement and contract management."
Among the issues flagged in damning reports by the AG, and by auditors appointed by the NLC, are irregular expenditure on information technology and sky-high spending on lawyers. GroundUp reported recently that the NLC was struggling to answer a written parliamentary question about expenditure on legal fees, as key files with details of multimillion-rand litigation expenditure have vanished.
Another area of concern is the tens of millions of rands in spending on media and communications, which will also come under the SIU's spotlight if the unit's application is approved by the President.
© 2023 GroundUp. This article is licensed under a Creative Commons Attribution-NoDerivatives 4.0 International License.
You may republish this article, so long as you credit the authors and GroundUp, and do not change the text. Please include a link back to the original article.
We put an invisible pixel in the article so that we can count traffic to republishers. All analytics tools are solely on our servers. We do not give our logs to any third party. Logs are deleted after two weeks. We do not use any IP address identifying information except to count regional traffic. We are solely interested in counting hits, not tracking users. If you republish, please do not delete the invisible pixel.