Is PRASA using lawyers unlawfully?
Rail agency uses firm not on its legal panel despite warnings by National Treasury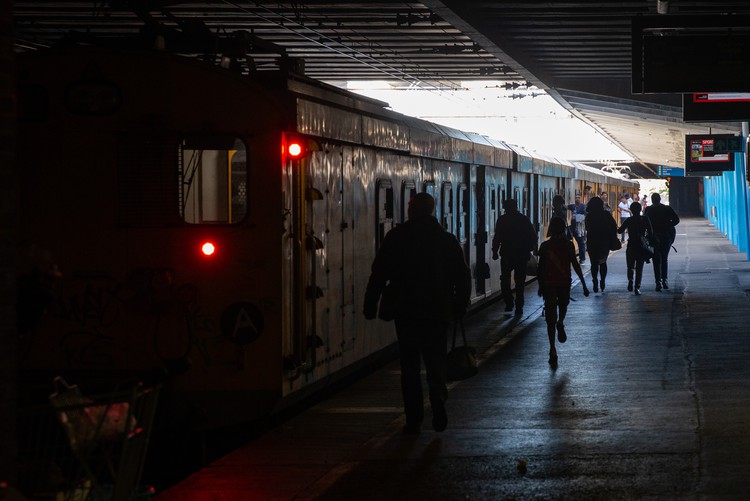 PRASA's board has been using De Swardt Myambo Hlahla Attorneys to prosecute a number of labour cases.
The rail agency was warned by the National Treasury in early 2021 not to deviate from the legal panel, as it violated procurement law.
Five months ago, PRASA claimed it was investigating whether this was irregular expenditure. But the agency has not responded to GroundUp's questions sent in the past few weeks.
The Passenger Rail Agency of South Africa (PRASA) has, since early 2021, used law firm De Swardt Myambo Hlahla Attorneys in a number of high profile cases related to its labour issues, including many legal actions against Martha Ngoye, a whistleblower and suspended head of legal. But De Swardt is not on PRASA's legal panel, and the National Treasury has warned the agency that using the firm violates procurement law.
Since early 2020, PRASA has been instructed by the Auditor-General to use the legal panel of the South African Nuclear Energy Corporation (NECSA). The term of the last legal panel properly appointed by PRASA expired in 2011, and the use of firms on that expired panel, in particular Werksmans Attorneys which has led PRASA's anti-corruption legal action since 2015, was contentious.
In February 2021, the late Thandeka Mabija, then PRASA's acting group CEO, wrote to the National Treasury to request a deviation from normal procurement procedures, specifically so De Swardt could litigate on behalf of PRASA's board in its cases against Martha Ngoye, Tiro Holele and Nkosinathi Khena.
In its request to the National Treasury, PRASA argued that the NECSA panel was "compromised" because it was introduced before the current board was appointed, and it had been "under the control" of Ngoye. PRASA also claimed that it did not have enough time to verify firms on the NECSA panel.
On 31 March 2021, Treasury responded, saying that it was "not verifiable" for PRASA to claim that NECSA's panel was compromised by Ngoye. Treasury said the request to directly appoint De Swardt "may not be justifiable" procurement.
Ngoye has no apparent link with NECSA and would have played no part in its decision to appoint firms to its legal panel. Treasury also stated that any award made to De Swardt must be listed on the e-tender portal; but no such award is listed. It is not clear why PRASA's board chose De Swardt.
Despite Treasury's response via the letter to PRASA, De Swardt has continued services to PRASA's board, not just in the Ngoye, Khena, and Holele matter, as it had stated in the request to Treasury, but in a growing number of labour related cases.
As recently as 22 February 2023, PRASA's board, led by Leonard Ramatlakane, issued a resolution at a special meeting, authorising De Swardt to represent the rail agency in its challenge to the arbitration award issued to Martha Ngoye.
In October 2022, Thanduxolo Jika of the Sunday Times reported that the Auditor-General was examining R33-million in irregular expenditure by PRASA for the use of law firms not on the rail agency's legal panel. This allegedly includes the R17-million paid to De Swardt.
PRASA spokesperson Andiswa Makanda declined to comment to the Sunday Times saying that, "the agency will not comment as it was now investigating the allegations".
Five months later, GroundUp also received no reply from PRASA to our questions, sent in the past few weeks, over De Swardt or the outcome of any investigation into its use.
© 2023 GroundUp. This article is licensed under a Creative Commons Attribution-NoDerivatives 4.0 International License.
You may republish this article, so long as you credit the authors and GroundUp, and do not change the text. Please include a link back to the original article.
We put an invisible pixel in the article so that we can count traffic to republishers. All analytics tools are solely on our servers. We do not give our logs to any third party. Logs are deleted after two weeks. We do not use any IP address identifying information except to count regional traffic. We are solely interested in counting hits, not tracking users. If you republish, please do not delete the invisible pixel.