South African study offers hope against drug-resistant TB
New simpler, shorter regimen has high cure rate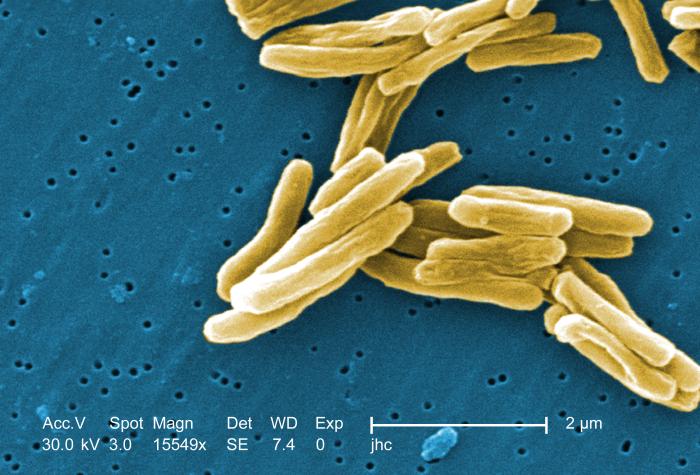 The results of a study led by South African researcher Dr Francesca Conradie offers hope for patients with strains of tuberculosis (TB) that have been extremely difficult to treat.
Conradie presented the findings of the NIX-TB trial in Seattle last week at the Conference on Retroviruses and Opportunistic Infections (CROI), the most important annual HIV science meeting. The trial was sponsored by the TB Alliance, a non-profit organisation.
Drug-resistant tuberculosis (TB) is a serious threat to public health. While most people with TB can be cured within six months, some strains of the disease are very difficult to treat. These are called Multi-Drug Resistant (MDR) TB and — when hardly any drugs are effective — Extensively Drug Resistant (XDR) TB.
In 2006, the extent of the crisis of XDR-TB was realised when 52 out of 53 people were found to have died of it in Tugela Ferry in Kwazulu-Natal. All who were tested for HIV, were found to be HIV-positive.
In the National Institute for Communicable Diseases's latest survey on drug-resistant TB, conducted between 2012 and 2014, 2.8% of TB cases in South Africa were MDR-TB. One in every 20 patients with MDR-TB had XDR-TB. (TB in people with HIV is the biggest single cause of death in South Africa.)
Until now patients with XDR-TB have been treated with a large cocktail of drugs for 18 to 24 months, often with poor outcomes (albeit better than in the initial Tugela Ferry study) and terrible side effects.
In the NIX-TB trial results nearly all of the XDR and MDR TB patients who completed treatment and had a six month follow up have remained disease free.
Conradie explained that "there is no current standard of care" for patients with XDR TB who have "limited options for treatment". For these patients mortality rates can reach as high as 75% she said. "We just basically adopt what I have fondly termed the kitchen sink approach. What we do, is we try and find out as many drugs, either from history or drug sensitivity analysis, and then throw them at the patients," she said.
In contrast to previous XDR-TB regimes, the NIX-TB study, which is being run at the Sizwe Tropical Disease Hospital in Johannesburg and the Brooklyn Chest Hospital in Cape Town, patients are given just three drugs – pretomanid, bedaquiline and linezolid. All three are recent additions to the fight against TB, and not part of the standard treatment that patients with drug-susceptible TB receive in the South African public health system.
72 patients were recruited from April 2015, with 65% of the patients having XDR-TB. The remainder had MDR-TB and were either not responding to treatment or they could not tolerate the side-effects of their treatment. Just over half were HIV-positive.
40 patients have completed the six month long trial and 31 have had their six month follow up. Of these 31 patients, only one has relapsed and another has been re-infected with TB.
During the early stages of the trial four people died. They all had advanced stages of TB with most of the deaths being related to TB that had spread from the lungs to other parts of the body.
Conradie called the results "encouraging in terms of efficacy and safety". Notably, no patients withdrew from the trial due to drug toxicity and no patients had to extend their treatment after the initial six months. The study is set to expand to another site in eThekwini as well as other sites outside of South Africa.
Dodgy people are suing us. Please support us by contributing to our legal costs and helping us to publish news that matters.
© 2017 GroundUp.

This article is licensed under a Creative Commons Attribution-NoDerivatives 4.0 International License.
You may republish this article, so long as you credit the authors and GroundUp, and do not change the text. Please include a link back to the original article.